It was less about Manchester and more about Liverpool when Cilla the Musical opened at the Palace Theatre.
This, however, didn't seem to faze a north west audience made up of fans of the late singer/television presenter.
During the course of the production, Cilla Black – as well as the swingin' 60s – is celebrated as it chronicles the redhead's path to stardom.
You could easily be fooled into thinking that this show is simply about one woman's journey into the heights of the music industry.
In fairness, that narrative alone might have sufficed had directors Bill Kenwright and Bob Tomson chosen to go down that route.
But there's actually a lot more going on here – and deep down it's arguably a love story more than anything else.
In between the hit songs and playful dance routines, the musical captures a certain magic as it details Cilla's romance with manager (and husband-to-be) Bobby Willis.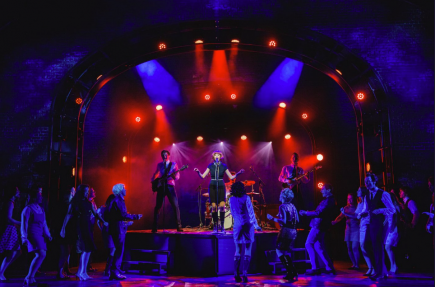 LEGENDARY: Cilla Black's story is told on the stage
It's therefore helps that stars Kara Lily Hayworth and Carl Au (who play Cilla and Bobby) are capable of showing emotion and exhibiting comic timing, as well as carrying a tune.
This shouldn't come as too much of a surprise when you consider that Hayworth was chosen from amongst 1000 hopefuls for the role.
The starlet was faced with not only living up to the legend that is Cilla Black, but also Sheridan Smith who played her in the three-part series on ITV.
During Cilla the Musical, it quickly becomes clear that Hayworth is talented enough to follow in their footsteps when she takes to the microphone.
While songs such as Boys and Alfie really make an impression, the real show-stopper comes when she sings Anyone Who Had A Heart.
This tune sends theatre-goers into the interval anticipating what could be next for the story upon their return.
Fortunately, there's plenty that hits the spot when the show returns for Act Two.
Cilla's complicated relationship with Beatles manager Brian Epstein (played Andrew Lancel) is further fleshed out.
In fact, one of the most intriguing aspects of this production is how it suggests Epstein wasn't just responsible for Cilla's initial success, but also her fighting spirit.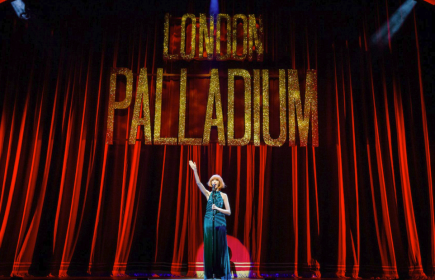 DELIGHTFUL: It's a gripping story of love, hope and dreams
After all, she's cast as playing second fiddle to his other acts – notably John, Paul, Ringo and George – as she claws her way to the top.
It's the multi-faceted nature of the show – documenting Cilla's highs and lows – that make it so easy to invest in her story more than 50 years later.
While it's a relatively small snippet of the singer's life, there's an indication at what was to come in her later years as it's hinted she's not destined for life on the radio but rather the TV.
Ultimately, Cilla the Musical is a production that pleases the needs of both her long-time fans and those unfamiliar with her backstory.
It's just so happens to be bursting with so much local pride that it will most likely make the biggest impact here in the north west.
*Cilla the Musical is playing at Palace Theatre, Manchester until Saturday, November 25. You can buy tickets HERE.