An artist will be painting over 120 square feet in the Northern Quarter in March to raise awareness and funds for Manchester's homeless.
Ben Van de Wouw, aka Fntsywrld, will be creating a series of six 5ft x 4ft paintings as part of his "On The Streets" project.
Ben has launched a crowdfunder to fund the project and is aiming to raise £10,000 for the outreach group, Don't Walk Past, by selling the completed paintings.

He said: "I've always had a deep sympathy for homelessness, I just don't think it's right.
"It's not just, with all the excess and luxury in the world, for people to be living with absolutely nothing."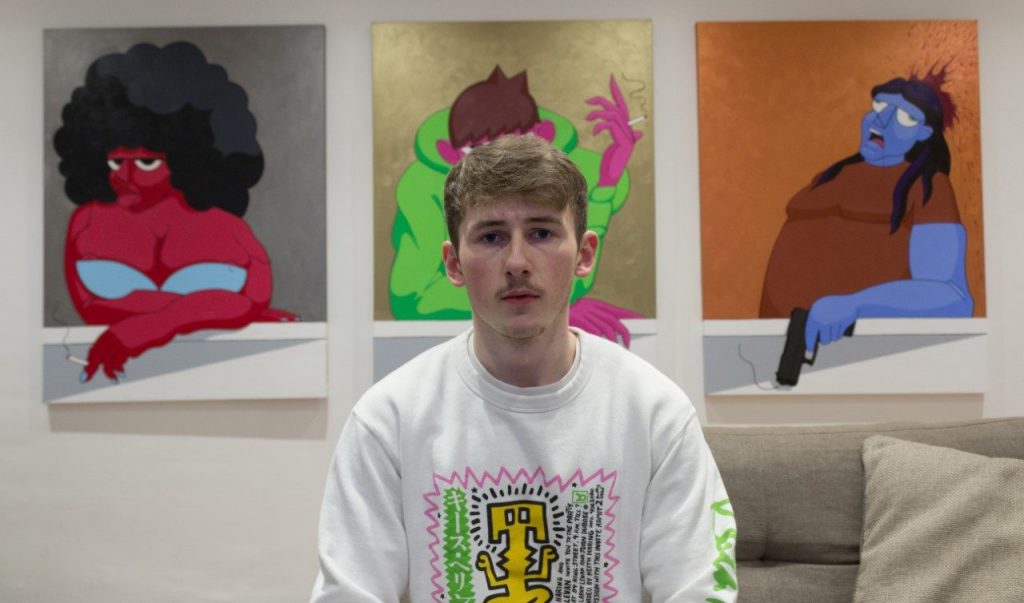 Walk Past are an outreach group that drive around Manchester and Salford and provide homeless people with food and other essentials.

The paintings will be figurative in style and focus on fantasy worlds and characters as well as nature.

Ben explained the connection of "On The Streets" to the problem of homelessness, he said: "While I'm not directly painting and representing homelessness like that, it's the act of just being out there on the streets, braving the weather and getting out of my comfort zone, getting out of what I would be doing normally just in the comfort of my own home painting."

Ben has chosen to support Don't Walk Past because of the personal aspect they bring to helping those experiencing homelessness.

For example, Don't Walk Past recently learned one woman they support had a birthday coming up, so they found her on her birthday and gave her some presents.

On another occasion they helped a woman get dressed up for a Christmas party by sourcing her heels and some new clothes in her size.
If Covid-19 regulations allow, "On The Streets" will include a pop-up soup kitchen next to where Ben is painting.

He said: "The idea is for homeless people to feel welcomed to come in and not disregarded.
"A nice place they can come in, have a look at the art and be intertwined with non-homeless people coming to look at it.
"And everyone to just be able to be in the same room without any socio-economic divides."
To find out more or support Ben's project, go to: https://www.gofundme.com/f/on-the-streets-painting-for-homelessness
Ben's instagram: @fntsywrld