As vinyl sales in the UK approach a three-decade high, MM meets the owner of Afflecks Palace's Vinyl Resting Place.
Earlier this month, one of the world's biggest record labels confirmed that vinyl sales outstripped CDs for the first time in its 13-year history.
Bertelsmann Music Group (BMG) announced that revenue generated from vinyl was greater than CDs in the first six months of 2021.
Manchester is home to some of the best record shops in the UK; from the Northern Quarter's Vinyl Exchange – which now boasts the title of the largest seller and buyer of rare and second-hand records and CDs in the North West – to Eastern Bloc, a long-established mecca for fans of underground and alternative music.
Although a more recent addition to Manchester's record shop scene, Vinyl Resting Place has quickly made a name for itself as an essential stop-off on any Northern Quarter vinyl pilgrimage.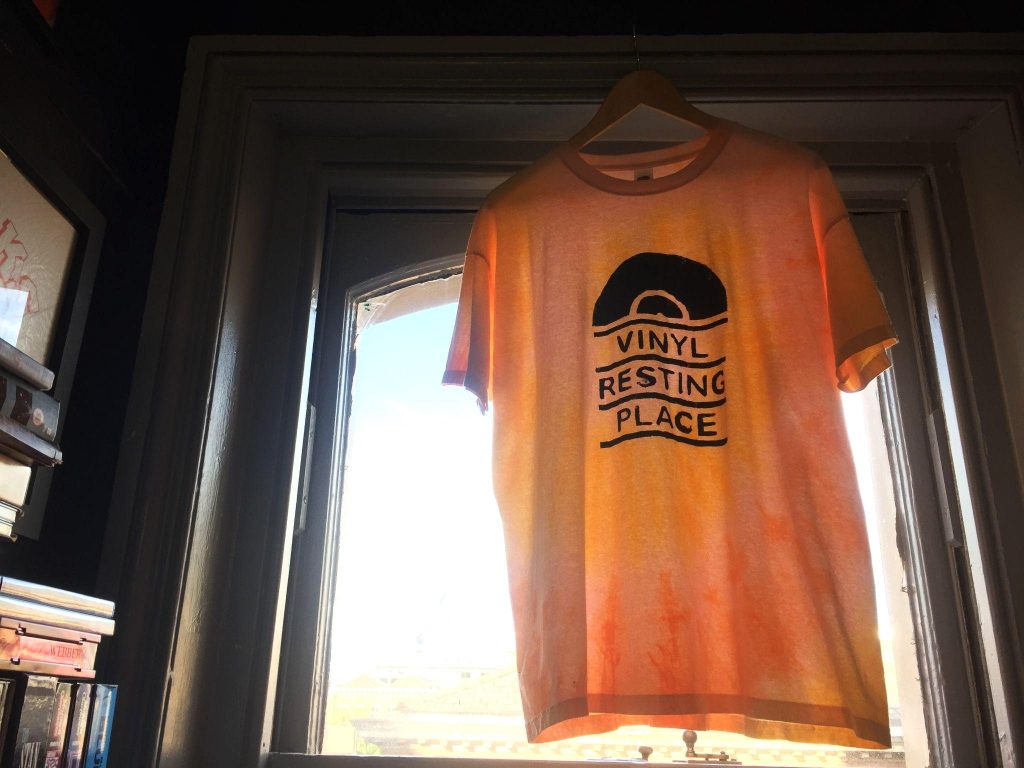 Vinyl Resting Place was established in 2014 as a haven for vinyl enthusiasts, stocking a wide range of second-hand records from across the decades.
Owner Alistair Hall said that he's seen an influx of customers since the lifting of lockdown restrictions.
He said: "I think people needed music to get them through the day during the pandemic.
"A lot of people were getting their records out of the attic again – people who might have had vinyl up there for 30-odd years and forgotten about it, and then all of a sudden they're rediscovering their love for it and they're starting collecting again.
"You don't get the same tangibility if you stream music online."
Alistair's very first record, which he bought when he was six years old, was the theme song to Teenage Mutant Ninja Turtles.
Although his collection has become somewhat more cultivated since then, he continues to feel the same excitement about vinyl that he did about that first record.
He said: "I've been collecting for over 21 years and I still can't put my finger on why I love it so much.
"I think there's a human element to it – you're watching it spin, you're reading the liner notes, you might be putting yourself in the position of the producer or musician that's speaking to you through the music.
"It's almost more of a spiritual connection."
Although glad that vinyl is regaining popularity, he is concerned that the increased demand might drive up prices and make it less accessible.
He's noticed that shops like HMV are already beginning to stick new price tags over the old stickers, with some records doubling in price.
However, he's quietly hopeful about the future of the industry.
"When I first opened back in 2014 I was riding the wave of the rising popularity of vinyl, and I kind of expected it to drop off after a while, but it's just kept going up and up.
"I think new generations are getting into it – if that keeps happening then I think sales will carry on growing."
Alistair said he was surprised by the resurgence in UK vinyl sales.
He worked in a record shop during the 2008 recession and would often be the only person in the shop, save for one regular customer.
Then, around 2012, he said it felt like something suddenly switched and records started to be popular again.
"I think Record Store Day has helped drive the change, with exclusives and people going into record shops again, and then rediscovering their love of music, as a collective."
While the pandemic meant that Record Store Day 2020 was postponed, the organisers still urged people to support their local independent record shop online by ordering the "one missing record in their collection" in support of the #RSDFillTheGap campaign launched by Record Store Day.
Alistair said: "Reopening after the lockdowns was euphoric.
"People were coming in in droves – it seems to be more than it has been for a long time.
"It was horrible being so far away during lockdown, I was constantly worrying about the shop.
"It does become a bit like an offspring in a way – I was always thinking, 'Oh God, I hope it's okay, I hope the building's okay.'"
The British Phonographic Industry (BPI) reported 4.8 million LP sales in 2020, marking the format's 13th consecutive year of growth.