An award-winning playwright is crowdfunding to bring a production loosely based on the Rochdale child grooming scandal to Manchester.
Child Z is the formidable tale of a young girl named Zoe and her conflict in dealing with sexual abuse when the people whose job it is to protect vulnerable children fail her.
Written by Sarah Hehir, the play is set for a ground-breaking tour of the UK with a show in Manchester pencilled in (venue to be confirmed soon) alongside appearances in London next June.
"Theatre can be a vehicle for change," said Sarah. "Many have made the excuse that the girls came from hectic backgrounds and were out of control.
"Child Z gives voice to a teenage girl who is consistently ignored and blamed for her 'lifestyle choices.' I hope that the audience will empathise with the character of Zoe as we hear what's going on inside her mind."
Child Z is the first play to be commissioned which explores child grooming and the shocking culture of indifference. The play draws attention to the disturbing lack of action by protective services.
The national media turned its attention on Rochdale after the convictions of nine men in 2012 for grooming young, vulnerable girls.
More recently, Rotherham has been the centre of attention with damning criticism of the way young people were treated by those with a duty of care.
Sarah said: "It would be naïve to think we could have a society without crime: it is the way we react to crime that determines how effective and compassionate our society is. Children were repeatedly let down when they were most in need of protection.'
Despite the damning image that such scandals have imprinted on our consciousness, there is now an argument in suggesting that times are changing.
Rochdale in particular has worked hard to tackle the causes of previous failings in recent months.
Town MP Simon Danczuk has proved this point by backing the play and encouraging Sarah to come to the town and talk to some of those involved.
The playwright spoke to many figures, including Sara Rowbotham, the whistleblowing social worker who gave evidence to the Home Affairs Select Committee into localised grooming.
Danczuk continues to be vocal in the national media about our responsibility to hear what children are saying and to act on it.
On the Child Z Kickstarter film, Labour's Danczuk said: "I tried to shimmy people along to the conclusion that this is a subject that should be enquired into.
"If there's one overall lesson to be learned from any of these cases, it is that we need to listen to children."
Deliberation over how best to make a point is something politicians are all too aware of.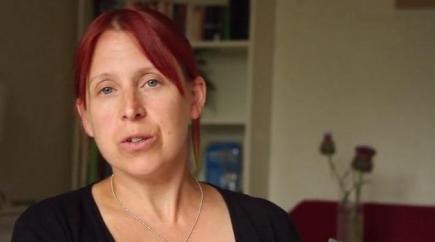 TRACK RECORD: Sarah Hehir has won the BBC Writers' Prize last year (©Kickstarter with thanks)
But Sarah is no stranger to tackling tough issues.
Her play Bang Up won the BBC Writer's Prize in 2013 and was based on her experience of teaching in a prison.
She remembers the moment she found out she had won the award. She was travelling with her three daughters aboard a packed train when she checked her emails.
Sarah said: "I just remember shouting out, 'I've won!' Only my eldest daughter knew what I was so excited about. Winning the award allowed me to concentrate more of my time on writing. Child Z is something I feel very passionate about."
Child Z is raising funds on Kickstarter until November 5 and is currently just £95 short of its £4,000 deadline.
Production is set to start in spring/summer 2015 which will take the play and workshops to Manchester, Birmingham, London and North Lincolnshire.
Donations can be made here
Image courtesy of Kickstarter with thanks