Singer songwriter Paloma Faith returned to the stage at Manchester's Bridgewater Hall this week, marking a welcome comeback to live music after the uncertainty and stress of the COVID-19 pandemic.
Faith began by imploring people to pretend that it was their "last night on earth" – a reference to a leading hit on her new album, and a call to everyone in attendance to shed the anxiety from the past 18 months and live in the moment.
Faith told the audience to eschew any shame or hesitance in having fun and that she wanted to see everyone out of their chairs before opening with 'Last Night on Earth' from her new album.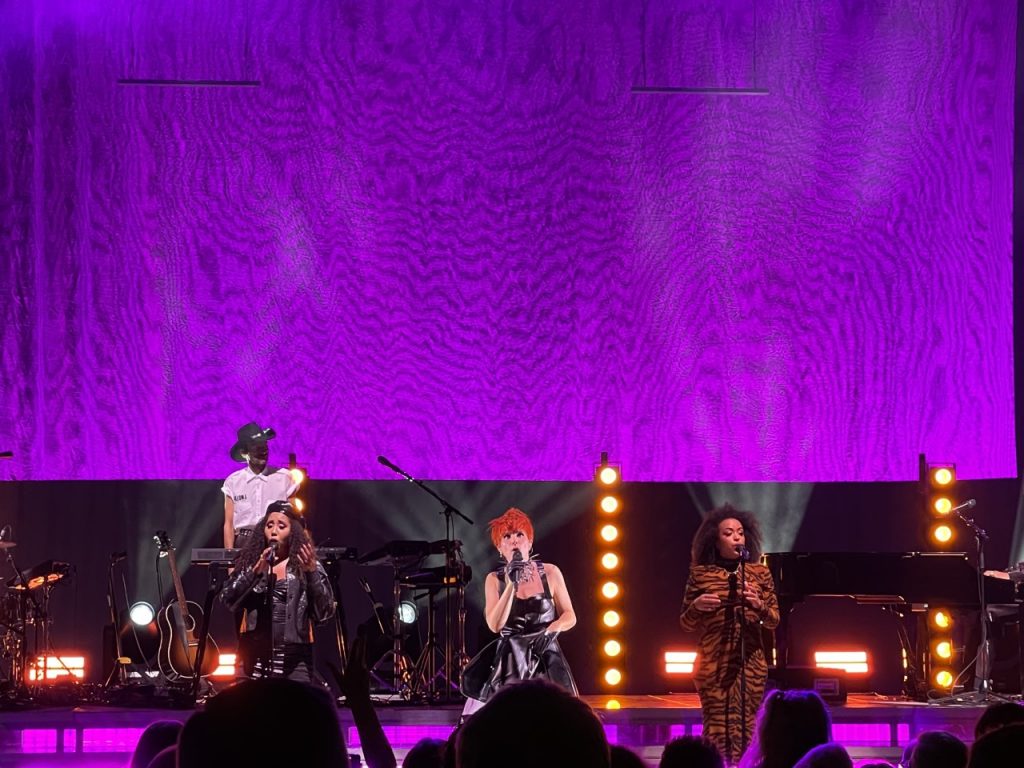 "I know it's a seated event, but if it really was your last night on earth, you wouldn't be sitting down for it would you," she joked.
From there, Faith performed a perfectly balanced set of new hits and much-loved classics, as well as a cover of Chaka Khan's I'm Every Woman.
Highlights from the new album included Monster, Beautiful & Damned, and Infinite Things.
The event was a bold return to the stage for Faith, after suffering a bout of laryngitis which had caused her to cancel some earlier dates.
Despite this, she belted out song after song with ease, with her trademark warble still pitch-perfect.
The night was rounded off with the heart-wrenching power ballad If This Is Goodbye from her new album, before she disappeared briefly.
Faith returned for a short encore, finishing a fantastic performance with an energetic cover of Lullaby and fan-favourite Only Love Can Hurt Like This.