Yes, it's finally that time of year, when it becomes socially acceptable to watch Christmas films again.
There's nothing better than a lovely warm Christmas pudding next to a toasty fire on Christmas Eve while watching a holiday film.
Some make us laugh, others make us tear up, and then there are the ones that pull off both.
One thing's for sure, at the end of a year, like 2020, we all need a bit of festive escapism now more than ever.
They've become a little bit of a lost art in recent years, with few new Christmas films likely to become bona fide classics.
However, here's a list of the ones on Netfix that may have slipped under the radar, or that you may never have gotten round to watching, but definitely should.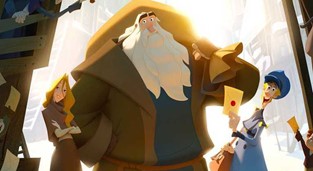 Klaus
Starring JK Simmons, this features a slightly more withdrawn Santa than we've come to expect.
Lazy Postman Jesper Johansson is banished by his father to the town of Smeerensburg. Here he befriends Klaus, a solitary woodsman, and the two begin delivering presents to the town's children.
A retelling of the Father Christmas origin story that maintains a childlike sense of whimsy throughout and a touching surprise ending.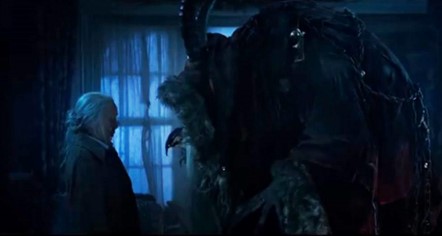 Krampus
While Christmas-themed horror comedies may not be to everyone's taste, this is definitely worth a watch if you're looking for something a bit less sappy this year.
The always excellent Toni Collette is the matriarch of the Engels family, who find themselves being terrorized by a demonic entity in the nights running up to Christmas.
Krampus is goofy yet intense, awkwardly uncomfortable but always strangely funny.
It celebrates the holidays in the most darkly comical way possible and subverts an a checklist of traditions along the way.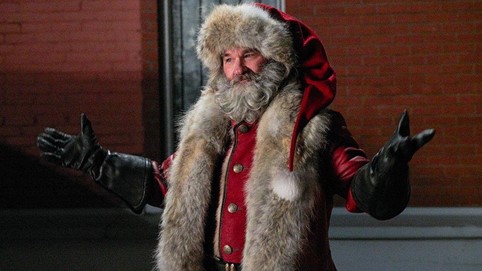 The Christmas Chronicles
Whilte it may use a lot of the same cliches we've seen a million times, it has some surprisingly heartfelt moments.
Young Kate is a precocious young girl who believes she's captured footage of Santa Claus. On Christmas Eve, she and her wayward brother sneak aboard his sleigh, causing Santa to crash and lose his presente sack and all his reindeers. Hijinks ensue.
It's your typical saving Christmas adventure but it's got just the right amount of heart, and Kurt Russell's gruff action hero interpretation of Santra is a lot of fun to watch.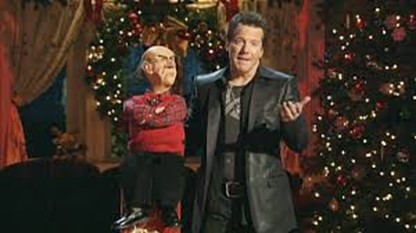 Jeff Dunham's Very Special Christmas Special
Granted, it contains nothing but cynicism, and zero lessons about Christmas spirit, or family.
Does it make a mockery of almost everything the festive season stands for? Yes.
It is hilarious nonetheless? Also, yes. Not to be watched until any children and the easily offended have gone to bed.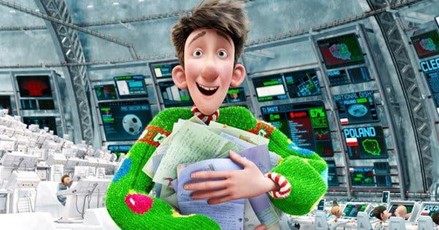 Arthur Christmas
Led by a squad of British voice acting talent, including Jim Broadbent and Hugh Laurie, the North Pole is run like a paramilitary organization, delivering presents with soulless efficiency.
This ruthlessly effective would-be criminal operation is made incredibly charming by the film's thoroughly British sense of humour and quirky performance by James McAvoy in the lead role.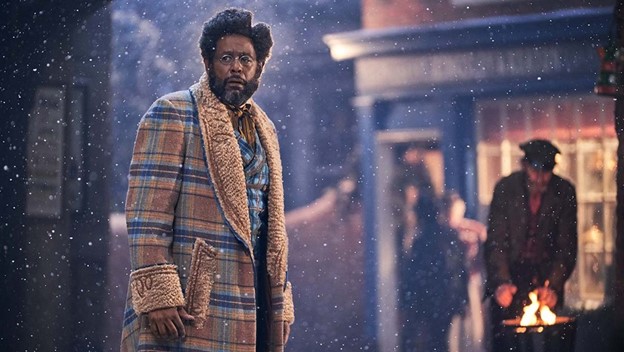 Jingle Jangle: A Christmas Story
The best Christmas stories are about love and optimism overcoming doubt and misery, a formula this puts a slightly different stamp on. T
he story of a befallen inventor rediscovering his creative passion after a promising young apprentice betrays him, it mixes old fashioned theatrical setpieces with lustrous modern visuals and soundtrack.
It's so unapologetic in its buoyant tone, which makes the more melancholy scenes hit harder. It's a new addition to the library of Christmas films that I hope gets the attention it deserves in years to come.