German rock legend Till Lindemann, famously known for his lead role in Rammstein, brought his first ever solo tour to the UK on Sunday.
Alongside Swedish multi-instrumentalist Peter Tägtgren, the duo embarked on Lindemann's first tour after the successful release of their second album F&M (Frau & Mann).
The action kicked off with the title track of their first album Skills in Pills, which was recorded in English rather their newer format of German. Fans were eager to get off their feet and fill the room with energy at the O2 Forum Kentish Town in London.
This show certainly wasn't for the faint of heart. With an age restriction of 18+, fans saw Lindemann and Tägtgren take things to a whole new level.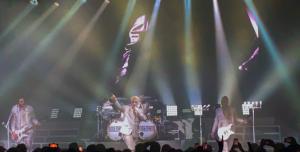 It is quite interesting to witness a live performance where you are able to watch pornographic imagery on the screens whilst having dead fish and cake thrown at you – all while thoroughly enjoying the music.
However, Lindemann has come under fire of harsh criticism due to their use of pornography during their second album cycle, with many fans expressing their disappointment.
Although Till has always been one for controversy with a desire to provoke and break conventional standards, this movement isn't a surprise.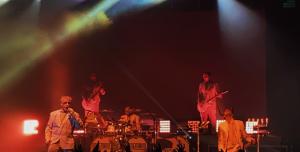 The uniqueness certainly didn't take away from the show, and made it one to be remembered.
Newer tacks such as Platz Eins and Ich weiß es nicht were amongst fan favourites with Till and Peter walking through the crowd during Platz Eins.
Closing track Steh auf turned the venue into a rockers haven, with dead fish been thrown amongst fans that had earlier been distributed by Lindemann's catapult during track Fish On, coincidently.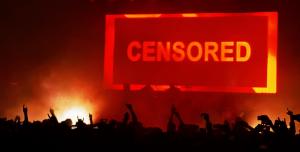 As a long-standing fan of the band, it is difficult to critique, however I would've liked to see more shows across the UK rather than just the one in London.
The journey to see Lindemann was well worth it, and when attending solo, it is incredible to meet like-minded fans who make the night even better.
Everything from production, to the live instrumentals and vocals were outstanding. It wasn't quite the inferno of a Rammstein show, but it definitely captured the essence of Till and made it a gig that was thoroughly enjoyed.