Dirty Dancing: The Classic Story on Stage opened at Manchester's Palace Theatre – delivering on its promise of 'sensationally sexy dancing', with the rest of the show offering an entertaining mix of theatre, dance and comedy.
Raunchier than the original film, the production certainly puts the dirty in the dancing, incorporating a generous portion of gratuitous nudity throughout, making it hard to hear anything over the women screaming in appreciation when Johnny got out of bed, treating them to a flash of extremely toned bum.
Michael O'Reilly makes his professional debut as Johnny Castle, a role the late Patrick Swayze was perhaps best known for. He's fantastic and with the chemistry between him and Kira Malou playing the part of Baby, you are left feeling that they really were having the time of their lives.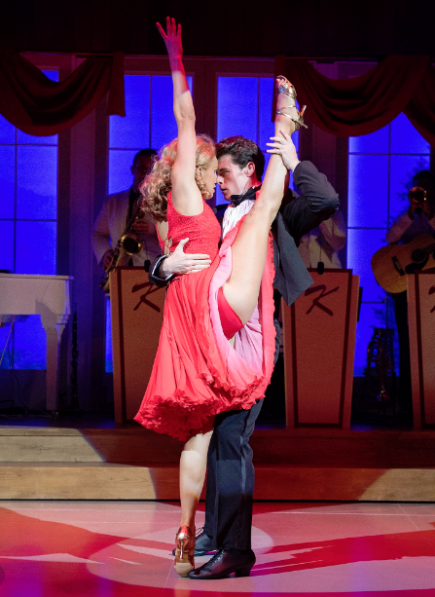 The stage adaption of the iconic love story rarely veers off script. With the aid of a large background screen, the stage adaption even manages to keep in the much-loved water scene.
It is, admittedly, more pantomime than romance. With the absence of a real lake, it's hard to imagine how else this could have been done.
Malou takes the audience along with her on her journey, as she grows from the slightly shy and awkward teenager to a girl who comes of age when she is thrown together with dance instructor Johnny.
With the original soundtrack selling 32 million copies worldwide, the live performance showcases some vocal highlights from the unassuming Billy Kostecki, played by Alex Wheeler.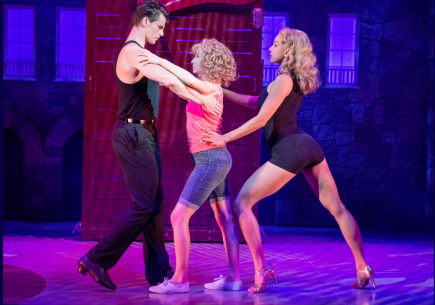 Surprisingly none of the other main characters sing, leaving a feeling at times that it is more of a play than musical. The performances nonetheless feature 35 hit songs, including Hungry Eyes, Hey! Baby and Do You Love Me?
Simone Covele plays Johnny's exceptionally talented blonde dance partner, Penny Johnson. Gliding across the stage she radiates rhythm and sex appeal. The starlet easily captivates the audience and watching her dance is yet another of the evening's highlights.
Clever set design involving a revolving stage keeps the scenes flowing and the cast exude energy and fun from start to finish.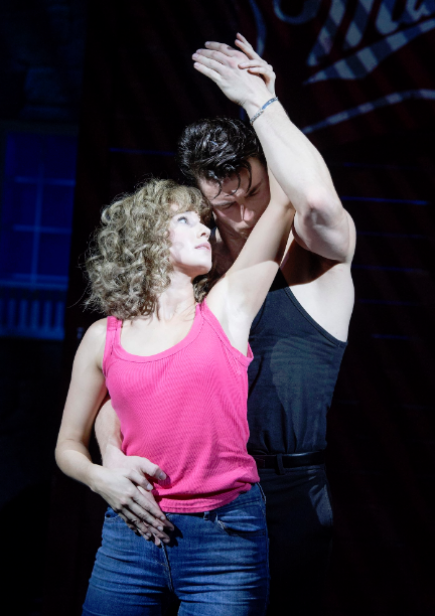 The production culminates with perhaps the best-known dance scenes of all time to the legendary song I've Had The Time Of My Life.
It does not disappoint the die-hard fans of the film.
O'Reilly runs down the side of the theatre, to rapturous applause, and when he utters the words 'no-one puts Baby in the corner' the audience leap to their feet, cheering, singing and dancing.
Including some extra dance scenes after the iconic lift sequence, during this showing the cast were given a well-deserved standing ovation by an appreciative audience and I left with the feeling that I had been part of the re-enactment of something really special.
*Dirty Dancing is showing at Palace Theatre, Manchester until Saturday, April 27. You can buy tickets HERE.