By popular demand Manchester Children's Book Festival (MCBF) is back a year earlier than expected and will from now on be an annual event.
In a day and age when Hunger Games tries to overshadow the Hungry Caterpillar, it is refreshing to know that there is still nothing quite like story time for kids.
And to celebrate that passion for page-turners, event organisers, including Poet Laureate Carol Ann Duffy, will be taking over a host of venues around the city from Friday June 26 to July 5.
Dame Carol Ann said: "You might not have been expecting to see us again until 2016 but, due to popular demand, the Manchester Children's Book Festival is back, and now an annual event.
"We're really pleased to be able to bring you our 2015 programme, taking place at Manchester Metropolitan University and in our partner venues across the city."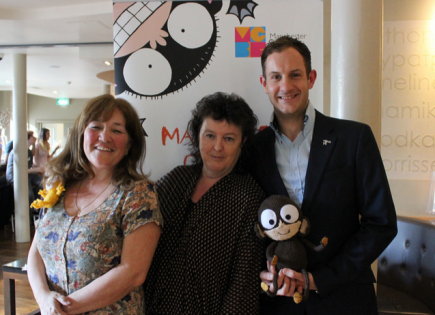 MASTERMINDS: Poet Laureate Dame Carol Ann Duffy with Festival Directors Kaye Tew and James Draper
As well as author appearances and book readings, the MCBF line-up includes numerous live shows – including MONKEY! written by former Children's Laureate Michael Rosen – and interactive workshops, hosted by children's writers and illustrators, taking place across the city.
The final weekend of the festival will see MCBF Creative Director, Dame Carol Ann, herself appear at a series of events aimed at promoting children's poetry.
She added: "We're proud to maintain MCBF as an event for everyone, and continue with special projects that enable the broadest possible audience to engage with literature and the arts, and provide opportunities for creative expression.
"We'll be taking authors, artists and performers into MCBF workshops designed to raise aspirations and confidence in young people – and inspire the festival stars of tomorrow!"
This year's festival will borrow its theme of 'Time Travel' from the hugely successful Compton Valance series of books by author and TV presenter Matt Brown.
Matt, himself, will be on hand as part of the MCBF Family Fun Day on Saturday 27 June to put Compton fans through their paces with time traveling quizzes, code-breaking and generally saving the universe.
Festival Director Kaye Tew said: "We are absolutely delighted to have Matt Brown – and, of course, Compton Valance – on board. The books are amazing and the event is sure to be a huge hit.
"When my fellow directors, Carol Ann and James Draper from the Manchester Writing School at MMU, and I put together the MCBF programme, we agreed that it should be as accessible as possible.
"We offer a great deal for family audiences but, by scheduling the festival during the school term and by offering innovative – sometimes quite disgusting – ways to get children to engage with stories and books, we hope to engender an interest in reading for pleasure."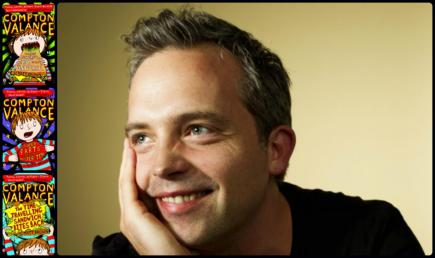 HEADLINER: Author and TV Presenter Matt Brown brings his hilarious Compton Valance series to Manchester
Having previously attracted such stars of children's literature as Philip Pullman, Michael Morpurgo, Jacqueline Wilson and Michael Rosen, MCBF 2015 will be no exception.
Look out for appearances by Mariella Mystery author Kate Pankhurst, Alex Scarrow of best-selling TimeRiders fame and the internationally renowned Liz Kessler.
MCBF 2015 will once again be partnering with national charity ReadWell, who provide books for children undergoing treatment in hospitals.
Last year's partnership resulted in hundreds of new books making their way onto wards and into school rooms at the Royal Manchester Children's Hospital.
For the full schedule of events and booking, as well as blog updates, competitions and more, click here.