American blues and country rock band North Mississippi Allstars are bringing their 'Prayer For Peace' tour to Manchester.
The band, formed by brothers Luther and Cody Dickinson, has been travelling through Britain for the past week and will be hitting the city's Ruby Lounge on Thursday, June 29.
They represent a throwback style of music creation, aiming to make songs that honour the methods used by those who they grew up listening to.
"This record has been the smoothest ever," Luther Dickinson said of new album Prayer for Peace during a recent interview with the Boot.
"We made the record on the road: We recorded for a few hours in Brooklyn, a few hours in New Orleans, a few hours in St. Louis, a day at Royal Studios in Memphis."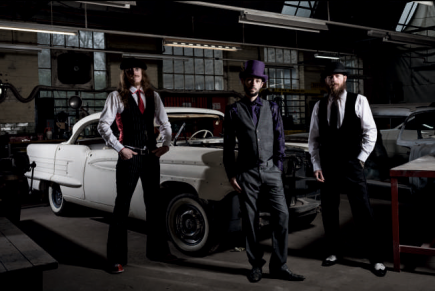 SMOOTH: The group will play in front of fans at the Ruby Lounge
It is this nomadic attitude to recording which speaks to the style that has endeared the band to so many over the years.
They are able to bring a different approach by looking back in time for inspiration while always thinking forward about their next record.
From their conception in 1996, the band has been looked at by many as torch bearers for a blues movement which had stalled in its popularity since the 70s and desperately needed a shot in the arm.
Since then, they have had hits with Meet Me in the City and Rollin 'n Tumblin, while their first album Shake Hands with Shorty was nominated for a Grammy after its release in 2000.
Now in 2017, the band has achieved that rarest of things in showbusiness – sustainable long-term success.
With Prayer For Peace representing their eighth album release, their style has developed over the years but never strays far from the essence of blues and country which the band has always represented.
The brothers, Luther and Cody, are the sons of influential musician and producer Jim Dickinson, who worked with the likes of Bob Dylan, the Rolling Stones and Ry Cooder, and must take some credit for fostering the attitude towards music that the band has today.
In 2007, Luther Dickinson joined rock band The Black Crowes and has since worked on three albums with them including the hit Warpaint which reached number five on the Billboard charts.
*North Mississippi Allstars play at the Ruby Lounge in Manchester on Thursday, June 28. You can buy tickets HERE.