Cast your mind back to 1998. Girl Power had spread to every corner of the planet and The Spice Girls had embarked on their first global tour.  
All Saints, Atomic Kitten and B*Witched dominated the charts with their infectious pop beats and catchy melodies. Double denim wasn't a statement – it was a necessity.
It was the same year sisters Zainam, Yonah and Cleo Higgins burst onto the scene with their smash-hit debut single Cleopatra's Theme.
With their baggy jeans, bandannas and braids, the girls became pin-ups of 90s' fashion and it wasn't long before the Manchester trio bagged their own clothing range, TV show and Covergirl contract.
Now, more than a decade since the release of their first single, the girls are back and gearing up for a headline performance at his year's Hearts & Minds Charity Ball in their hometown.
MM caught up with lead singer Cleo, who is an ambassador of the charity, and her starlet sisters ahead of their comeback performance.
"There will absolutely be no sign of dungarees, no goggles and no brightly-coloured clothing", says Zainam laughing, and dressed in an all-black ensemble.
"We're 30 now. We're really looking forward to performing together again and we're in the middle of sorting out our outfits and everything at the minute and fighting over who gets to wear what.
"In the old days I used to always go in first because I'm the oldest and choose whatever I wanted to wear and then leave these two to fight it out over what was left."
Cleo, who made the finals of BBC talent show, interrupts and says: "Let's just say whoever is wearing gold on the night of the performance has won."
The ball will be the first time the girls have been on stage together in five years and although they're looking forward to the gig they admit they have difficulty performing the hit song that catapulted them to stardom.  
"Cleo hates singing Cleopatra's Theme", says Yonah, "We were kids when we recorded that track and it's really high so she's always like can we not just drop it a few keys please.
"We're very proud of Cleopatra and whenever we have done gigs over the years we've always performed our old songs but it can be a little bit cringe worthy sometimes because we're grown ups now.  Sometimes when we're up there doing it and singing those words 'Cleopatra Comin' atcha' I'm just thinking this is so embarrassing," she laughs.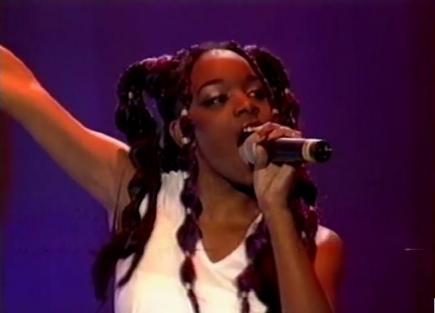 The girls were asked to reform, in honour of the charity ball, by life-long friend Cheryl Bradfoot who works closely with Manchester's Hearts and Minds Challenge. The charity aims to raise the quality of life of individuals and their families affected by autism.
"We've been working with Cheryl since our days in the band and when we found out her little boy Bobby had autism we wanted to get involved with the charity and help raise awareness" says Cleo.
"We're all mothers ourselves now and we know that being a mum is the hardest job in the world. It's unpaid, it's high demand, and you get no sleep so, you know, we just think it's incredible how she manages to do all that stuff on top of so much more to care for his difficulties.
"There aren't enough facilities in Manchester for parents who have autistic children, and that's why we're passionate about helping the Hearts and Minds Charity. It's something that is very close to our hearts."
Zainam adds: "Hearts and minds always pull it out of the bag with their events so we're really excited to be a part of it."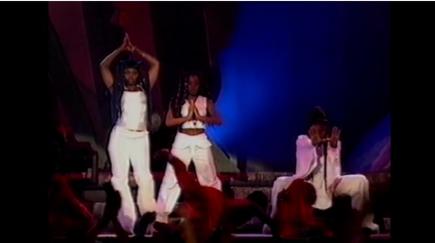 The theme of this year's ball is Studio 54, meaning the girls will have the chance to perform some of their favourite disco hits along with original material.
"We're going to go for the whole 70's vibe and include some of our favourite hits from the disco era", says Yonah.
"We're going to get all of the Cleopatra stuff out of the way first and we're even going to drop in a surprise track that nobody has heard before so that's exciting for us."
And if that wasn't enough the girls have also promised to include some of their old-school dance moves.
"There'll be a few of the old hand swings and the stamping and things like that yes definitely", says Zainham, the eldest member of the group.
"The hairs going to be big, the make-ups going to be big, the outfits are going to be big, and it's going to be fabulous so make sure you come and see us."
But fans could have another chance to stamp along to Cleopatra's Theme as the girls reveal they have been approached to take part in ITV2's The Big Reunion. The documentary is currently gearing up for its third series after the huge success of previous shows.  
"Since they started the show we've been asked if we wanted to do it but we've always had other things going on so we've been unable to commit to it but yes we would absolutely love to do it," confirms Yonah.
"It's still up in the air at the minute, the plans are there but we haven't received contracts or anything yet so we're not sure if it's going to happen this series but we're up for it.
"I tried so hard to get us on the last one. As soon as I heard that 3T were doing it I was like you need to get us on there!"  
And of course, the girls wouldn't have to worry about any awkward encounters with their bandmates when it came to reuniting on the first episode of the show.
"It's really weird when we say yeah we'd really like to do the show and get back together but we've never actually been apart because we're sisters."   
And their sisterly bond is clear to see as the chirpy girls sit giggling and even burst into pitch-perfect song on two occasions when sharing stories from their pop-tastic careers.
Zainam says: "It's the best job in the world and I can't wait to get up there with my sisters. I love these girls and I'm so lucky to be able to perform and do what I love most with them.
"Even though we all get to go off and do our own things I'm always happy to come back and do stuff with Cleopatra." 
Cleopatra's reunion gig is on November 29 at Piccadilly Mercure Hotel, Manchester. For tickets or more information please visit: 
www.heartsandmindschallenge.org
Main image courtesy of Supermkz, article images courtesy of Cleopatra Video via YouTube, with thanks.