Manchester music and literary festival Louder Than Words will be returning for its third year running in 2015.
The festival, which is organised by founder Dr Jill Adam and award-winning music journalists John Robb and Simon A. Morrison, focuses upon the age-old relationship between music and the written word.
The weekend will include spoken-word performances and Q&A sessions, as well as panel discussions covering a wide variety of musical and literary issues, ranging from punk and the legendary Stiff Records all the way to Slipknot and heavy metal.
All will take place under 'the spiritual guidance of the guru of Louder Than Words… Wilko Johnson, of Dr Feelgood.'
Crack Magazine has described the festival as 'filling an intriguing niche that we didn't realize needed filling until it was full.'
Louder Than Words has seen the likes of Jah Wobble, Viv Albertine and Guy Garvey on its bill in previous years.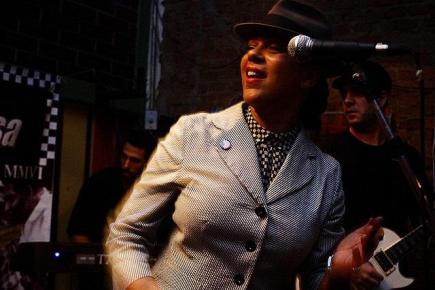 SELECTED: Pauline Black, lead signer of The Selecter, is among the highlights at this year's festival (Pic: Cassio Abreu).
This year's highlights will include The Jam's drummer Rick Buckler and The Selecter's Pauline Black, along with established music writers such as Jon Savage, Laura Snapes and Zoe Howe.
Founding member of The Clash and Public Image Ltd. Keith Levene will be attending the festival in person this year after sponsoring it in 2014.
Educational workshops will be available for those wanting to learn about writing and making music, contributing to an intimate atmosphere where people will be able to get close to people usually only seen on stage.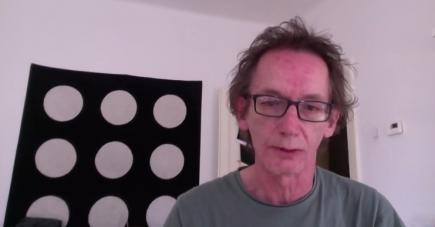 PUNK LEGEND: Former The Clash and Public Image Limited founder Keith Levene is at the festival this year (PIC: Keith Levene).
Also on the programme is the celebration of the winner of this year's Wilko Johnson Writing Award, which judges submissions from young music writers under the age of 25.
The festival will take place from November 13 – 15 at The Palace Hotel, Oxford Road, Manchester.
More news will be available in the run-up to the weekend at the Louder Than Words Website here: http://louderthanwordsfest.com/
Tickets can be purchased here: http://louderthanwordsfest.com/tickets/