What a year it's been for Sam Fender. The North Shields singer-songwriter has risen to stardom with the release of his debut album Hypersonic Missiles hitting number one on UK charts.
He has sold out large venues across the country in his huge 17-show winter tour, with a new wave of fans eager to catch a glimpse of the talented Geordie in action. This was certainly the case at this gig at Manchester Academy.
Fender's rise to mainstream prominence has not been through luck either. He is genuinely offering a saturated music industry something different; a powerful voice willing to tackle difficult subjects like suicide, white privilege and struggle through his evoking lyrics.
And fans highly-anticipating the arrival of the 25-year-old were in for a treat before the headline act entered the stage. In Brooke Bentham, whom Fender had played busking sets with back in Newcastle as a youngster, Fender had chosen a more than capable support.
Bentham has a debut album of her own coming out in spring, titled Everyday Nothing. Opening shows for Fender gives the London-based singer-songwriter an opportunity to build new audiences, with Keep It Near and All My Friends Are Drunk receiving a warm reception as Fender's army began to pile into the venue.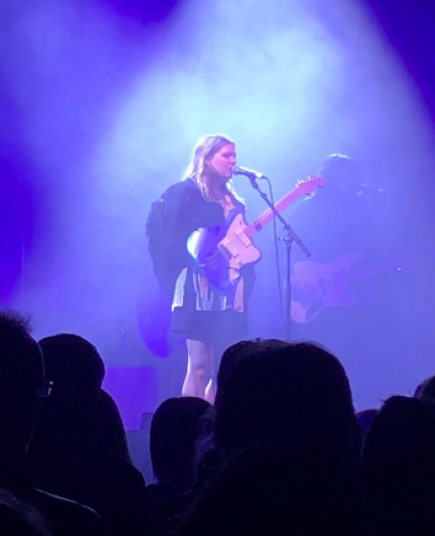 Bentham was joined on stage by former lead guitarist of The Coral, Billy Ryder Jones, who has been key in helping produce her first album. The pair share a great dynamic, with High and My Baby Lungs exposing the 23-year-old's powerful vocals and song-writing ability.
"There's loads of you, it's amazing," a humbled Bentham said as she prepared to play her final song, new release Perform For You, now available on all streaming platforms.
In just a half-an-hour set, Bentham had captured the audience and earned a deserved rapturous applause before her departure.
Everyday Nothing lands on February 28 and is certainly an album to look out for as Bentham makes a breakthrough of her own in 2020.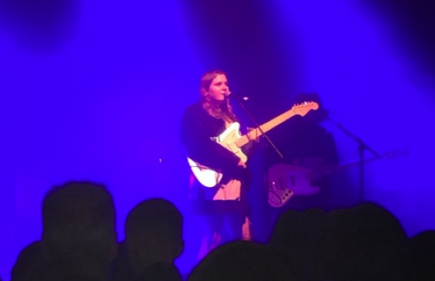 "Hello Manchester," an energetic Fender announced as he greeted his animated audience just a short break later.
"Let's make this special," he declared. And it was.
Fender opened with the popular Will We Talk, which brings a fantastic reaction from the crowd, compelled to sing back every word to the North Shields lad.
Eye-catching illustrations in the backdrop from Neal Fox only added to the spectacle as Fender maintained the energy with Millennial and Start Again.
Fender played a song that he described as the closest thing to perfection that he has produced. The Borders is an emotional story about traumatic childhood experiences and was sung-back to Fender by the engaged Manchester crowd.
There was a distinct connection between Fender and his audience as he played Dead Boys, a poignant and moving song about male suicide within his hometown.
Play God is a definite crowd pleaser as joyous fans enjoyed Fender transferring in to an alternate dystopian reality.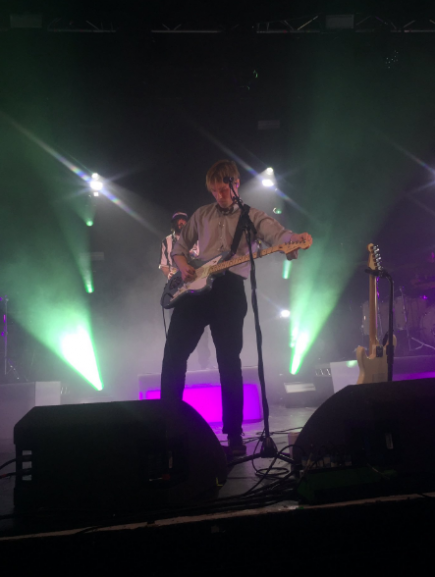 The artist had the audience at his fingertips, with the album title track Hypersonic Missiles providing the highlight of the evening as his Saxophone player Johnny came into his element.
The 25-year-old immediately returned for the encore and took the opportunity to remind the audience to vote in the General Election on December 12.
Fender did not make any secret of which box he will be ticking either, as he discussed a 'brighter future' under a Labour government and strongly insisted the crowd should not vote for the Tories.
The 'Geordie Springsteen' finished with a cover from his own musical inspiration. Dancing in the Dark elicited a euphoric reaction from the crowd as Fender thanked them for a wonderful start to the tour.
Fender has been announced on the bill for huge The Killers and Kasabian shows next summer, but don't be surprised if the talented singer-songwriter is headlining similarly-sized shows himself in the near future.