With Halloween fast approaching, Mancunian Matters have compiled a list of five spooky films and where in Manchester to watch them.
From slashers to spine-chilling mockumentaries, we have hand-picked several films in cinemas and on streaming services that are certain to give you a fright this All Hallows' Eve.
The Exorcist (1973)
Vue Printworks: October 29 – 31 8:45pm.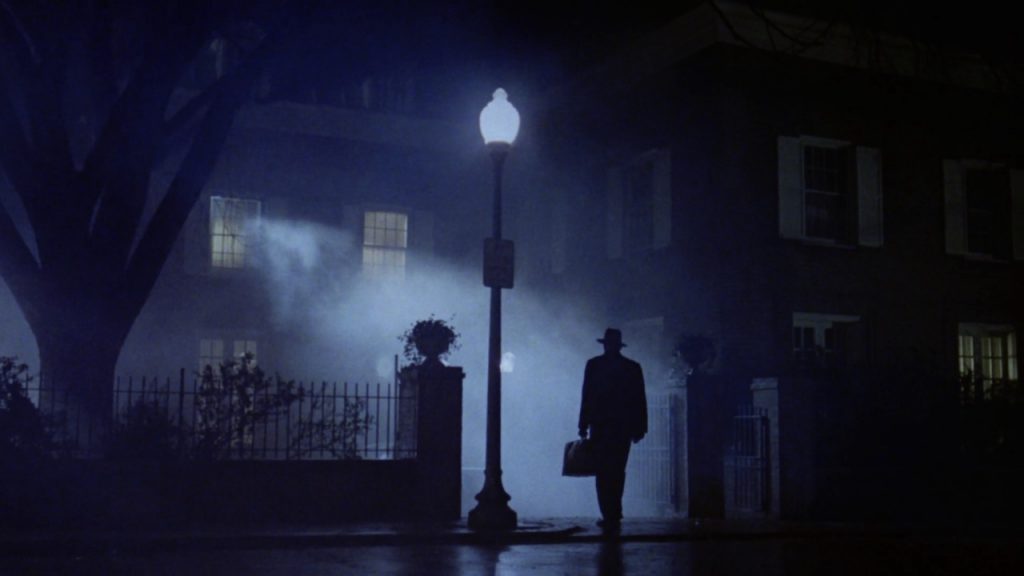 William Friedkin's controversial horror is coming to Vue Printworks for the Halloween weekend.
The Exorcist tells the story of a young girl who begins to display bizarre behaviour as her mother enlists the help of two priests who conclude she is being possessed by demonic forces.
Upon its initial release, religious groups condemned the film and called for it to be banned.
The BBFC resisted these calls – though some local authorities buckled under the pressure – and the film was largely released with an X rating.
Starring Ellen Burstyn and the late Max von Sydow, the film supposedly provoked fainting, vomiting and heart attacks when it was released in cinemas.
The Exorcist was the first of its kind to be nominated for the Academy Award for Best Picture and has left a lasting legacy, with film critic Mark Kermode naming it his "favorite film of all time."
Halloween Kills (2021)
Vue Printworks, Salford Quayside; Cineworld Didsbury, Ashton-under-Lyne, Leigh & Bolton: Multiple showings per day throughout the Halloween weekend.

Starring Jamie Lee Curtis as Laurie Strode, Halloween Kills sees the original 'final girl' – along with her daughter and granddaughter – trapped in a perpetual nightmare as the unstoppable Michael Myers continues his ritual bloodbath in the town of Haddonfield.
Directed by David Gordon Green (Pineapple Express, Joe), this second film of a planned trilogy picks up minutes after the ending of 2018's Halloween – itself a soft reboot of John Carpenter's landmark 1978 original.
Halloween Kills features all the kinds of grisly murders one would expect from the quintessential masked killer.
Fans of the series will be delighted by Green's use of Carpenter's iconic score to continue the ambience of the series.
For those wishing to refresh themselves before viewing, John Carpenter's Halloween is currently available on Netflix.
Scream (1996)
Cineworld Didsbury, Ashton-under-Lyne, Leigh & Bolton: Sunday October 31 7:45pm.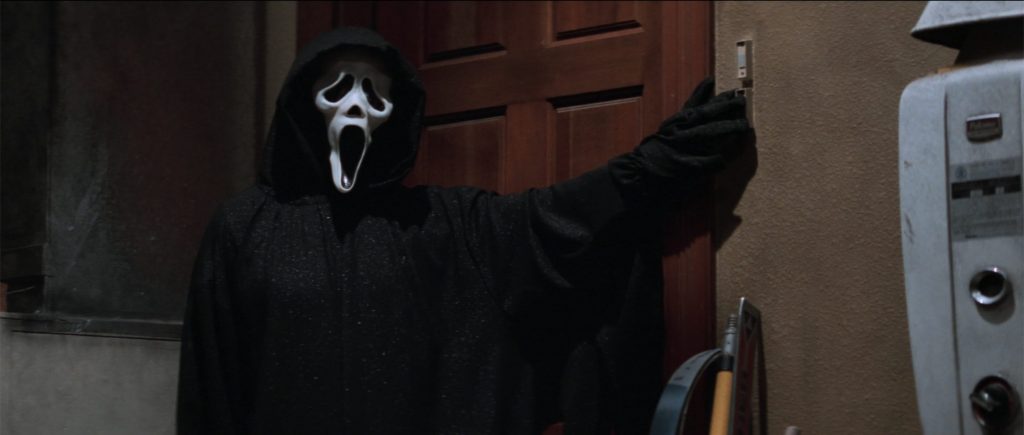 No drink, no drugs, no sex, and whatever you do, never say 'I'll be right back'.
Follow these rules and you will successfully survive a horror movie.
In Scream, high-school student Sidney Prescott (Neve Campbell) and her group of teen friends are terrorised by a mysterious killer on the anniversary of her mother's murder.
Released in a time when slasher movies had run their course, director Wes Craven satirises the clichés of the genre made popular in series like Halloween, Friday the 13th and Craven's own A Nightmare on Elm Street.
Scream was considered unique at the time of its release for featuring characters who were aware of real-world horror films and openly discussed the clichés that the film attempted to subvert.
The film rejuvenated the slasher genre and lead to a number of parodies and sequels, with another slated for a 2022 release.
Scream is showing for one night only at Cineworld's across Greater Manchester.
Kill List (2011)
HOME: October 30 8:30pm.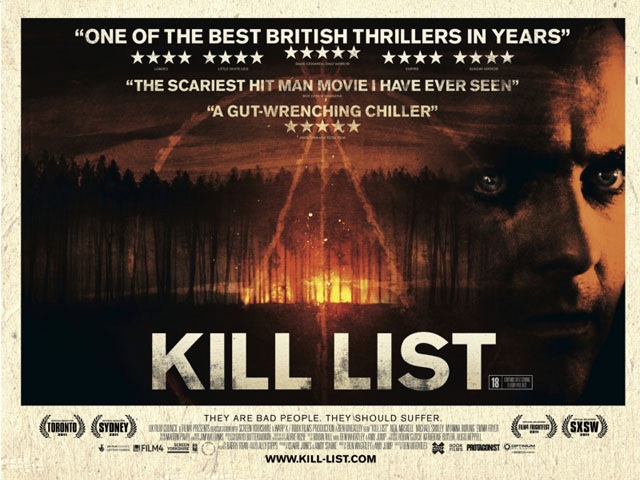 This lesser-known 'indie' film is one which undoubtedly deserves more recognition.
Kill List follows former soldiers turned contract killers Jay (Neil Maskell) and Gal (Michael Smiley).
As Jay is left disturbed by events in his past, the pair are hired by an ominous employer to do a job that leads them to some very dark and sinister places.
This one will stay with you for days after viewing.
Director Ben Wheatley (Free Fire, A Field in England, Sightseers) and the film's stars Neil Maskell and Michael Smiley will be appearing in person after the film for a Q&A.
Kill List is screening as part of the FilmFear festival which returns to HOME for its sixth year.
Created and curated in partnership with Film4, FilmFear boasts a line-up of horror, dark fairy-tales, eerie thrillers and chilling tales for the Halloween period.
With classics, a host of filmmaker Q&As and sneak previews, including the UK premiere of The Scary of Sixty-First, winner of the Best First Feature award at the Berlin International Film Festival 2021, this year's season is not one to be missed.
FilmFear is taking place at HOME from Thursday 28 Oct – Sunday 31.
Further information and a full list of screened films can be found here: https://homemcr.org/event/filmfear-2021/
The Blair Witch Project (1999)
Netflix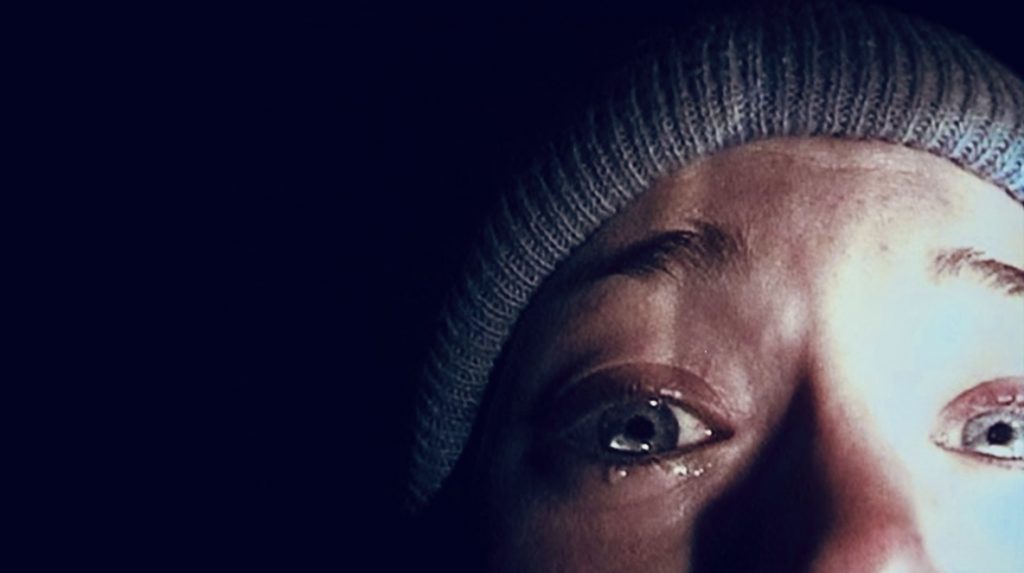 For those wanting to enjoy their Halloween in the comfort and security of their own home, there are many films perfect for the occasion currently available on streaming services.
Our Halloween pick is the film that terrified audiences in 1999 and popularised the found footage genre, The Blair Witch Project.
The film follows three students on a mission to uncover the legend of the Blair Witch in the woods of Burkittsville, Maryland.
After the amateur filmmakers lose their map and become stranded deep in the woods, events take an unexpected and terrifying turn.
The film's marketing campaign promoted it as genuine found footage which led audiences to believe it was a real documentary – at the time of release this gave the film an increased sense of unequivocal terror.
This spine-chiller grossed over $248 million on a $300,000 budget and proves that what we cannot see is often more frightening than what we can.
The Blair Witch Project is not for the faint-hearted.
For full effect, watch with the lights off and the curtains drawn.