Bashful heartthrob Prateek Kuhad brought an evening of reflection, romance, and heartbreak to Manchester.
Although relatively unknown in the UK, the audience at Kuhad's show at the Deaf Institute, Manchester reflected his growing international popularity.
On stage, Prateek is quiet and reserved. He interacts little with the audience, other than to shyly thank them. He confidently takes his time between tracks to change instruments or tuning.
I was not entirely surprised by this. The singer songwriter has previously said he considers himself more a studio musician than a live performer. He does not play to the crowd, but when he plays they listen.
His music and the welcome he receives speak for themselves. The small music hall at the Deaf Institute is packed with fans, who seem to run the show almost as much as he does.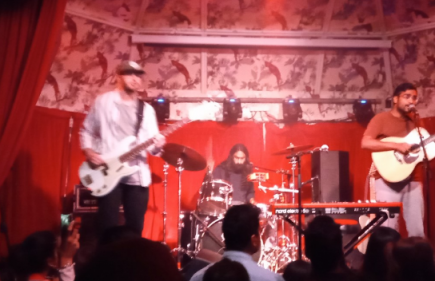 Everyone knows all the words, and every pause or gap in the music is greeted with shouts and cheers. The announcement of a song called Hopelessly prompts a pining sigh from the crowd.
Prateek's music draws influence from the likes of Nick Drake, Richard Thompson, and Elliot Smith. He sings in both English and Hindi, seamlessly adapting his style to both languages.
His subject matter frequently moves around affairs of the heart. The final song of the set, hit song Cold / Mess captures his introspective take on heartache and the pain of being trapped in a loveless relationship.
Prateek's reflective, shy manner adds to how he, perhaps unintentionally, tugs on the heartstrings of his audience. He cracks a smile when they sing the lyrics before him, and calmly guides them back into the song. True love is publicly declared for Prateek on multiple occasions.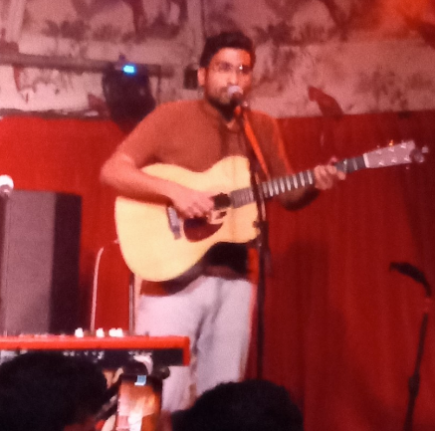 He plays with minimal backing, just a bass and percussion, which suits him well. Prateek's virtuosity shines through, with the band providing just the right level of support to lift his music to the next level.
There are some small issues with the sound mixing, but the band take it in their stride, and the crowd either don't notice, or don't care. Prateek plays an accomplished, assured set to an audience of adoring fans.
Given the number of people here, he may well have been able to fill a bigger venue than the Deaf Institute. However, the intimacy and ambience lent by the refurbished Victorian building suit him very well.
Prateek may well see himself as a studio musician, but his audience are enraptured by his reserved presence and delicate songwriting.
Perhaps he is just being too modest.