Watching interviews with Ruban Nielson, you'd be forgiven for expecting a chilled and pleasant live performance from a somewhat withdrawn artist that would simply be enjoyable to listen to.
But Unknown Mortal Orchestra are unashamedly a rock band who put on a concert with striking showmanship that is genuinely enthralling throughout.
The band headlined Strange Waves III at Manchester's Albert Hall on Saturday following a string of run-of-the-mill groups who got the crowd going, but were distinctively plainer than the headliner.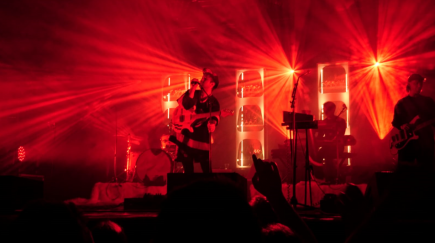 IMMERSIVE: The audience were quicky sucked into the act
Before hearing Unknown Mortal Orchestra live, you might be hesitant to call them a rock band thanks to their R&B-esque vocals, radio-friendly songs and synth-heavy sound which peaked on their last album, Multi Love.
But Nielson is an incredibly skilled and mesmerising guitarist who would have put the world at a great loss had he not picked up the instrument at the relatively ripe age of 19 and followed his dreams of drawing comics instead.
He showed off this skill right from the start by immersing himself into the audience during an early extended guitar solo in which he wandered around the entire upper tier of the Albert Hall to the crowd's delighted excitement.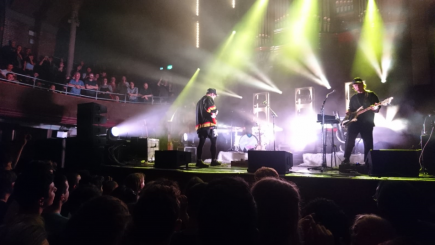 HEADLINERS: The group played at Strange Waves III
The Portland-based New Zealander's musical talent is abundantly obvious from the first listen of his band's most recent album, Sex & Food, which he wrote, recorded and produced himself.
Nielson's smooth and delicate vocals combined with his often abrasive guitar style comes out more than ever on the new record which manages to retain the same commercial appeal held by previous albums.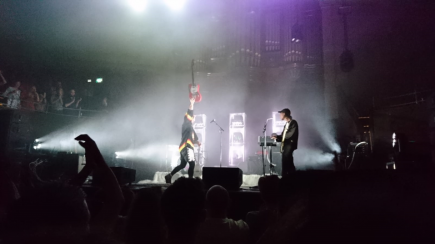 MESMERISING: Ruban Nielson is an artist like no other
Swigging shots of tequila halfway through the set might give the foursome a rock n' roll image, but Unknown Mortal Orchestra are more than just a rock band.
Ruban Nielson is an undeniably talented musician who creates and produces remarkable records, but his apparent passion for performing really brings those records to life in a way that makes Unknown Mortal Orchestra's live shows a memorable and worthwhile experience.