¡Viva! Spanish and Latin American Festival returns this weekend, promising three weeks of international film and theatre that focuses on progression and modernity.
This year serves to mark the 23rd edition of the festival, which has been based in Manchester since 1995, and looks to be the biggest version of the event so far.
¡VIVA! 2017 will commemorate the 40th anniversary of the abolition of censorship in Spain, occurring a few years after the death of General Franco.
The year 1977 served as a key point in the country's modern history, marking the start of a gradual movement towards democracy known as La Transición.
Within the context of this era, ¡VIVA! aims to celebrate the wealth of Spanish and Latin American culture within Manchester and beyond, through work with local artists and performers, businesses and organisation like the Instituto Cervantes.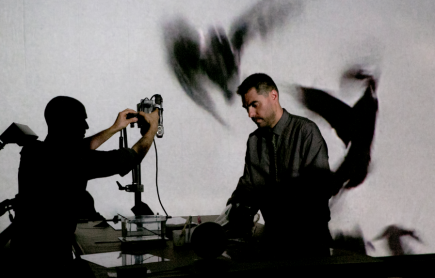 ART: The festival will include film, dance and performances
HOME Manchester will play host to the festival, showcasing a total of 29 films, with 15 UK premieres from new and established directors from ten different countries, including Spain, Costa Rica, Ecuador and Peru.
This will include a showing of Cien Años de Perdón, a modern Spanish thriller written by Goya Award winner Jorge Guerricaechevarría.
¡VIVA! will also be presenting five international theatre productions, including three UK premieres and a world premiere from Barcelona playwright Josep Maria Miró Coromina.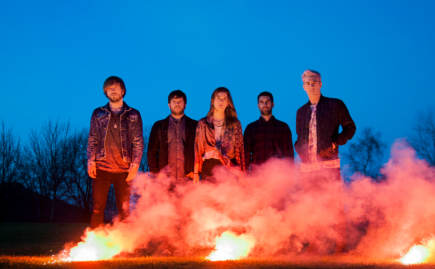 MUSIC: Rural Zombies are amongst the acts who'll be performing
The festival notably features an outdoor tent venue, known as ¡VIVA! Fiestas, which promises to deliver live music, performance, workshops, dance and brand new commissions in Tony Wilson Place.
The tent aims to be a lively hub of Latin-inspired activity, with an opening night performance from Basque pop-indie band Rural Zombies.
Speaking to MM, Fiestas organiser Anne-Louise Kershaw explained how she aimed to reflect the themes of the festival with an eclectic line-up that includes a queer cabaret night and even a Spanish-themed psychedelic rave.
She said: "La Transición is to do with change and transformation. It is a movement away from the old, restrictive structures towards ones that are more free, open and liberated.
"It was the death of Franco that started the change, when you suddenly saw a lot of hedonism and a complete lack of censorship, with a lot more sexual activity too.
"The idea of the rave, the idea of the queer night – it's a lot about liberation. The whole idea of La Transición is a lot about liberation."
¡VIVA! will take place between Friday, March 31 and Monday, April 17. Tickets are available at HOME's website or through its box office on 0161 200 1500.