Chefs at a top Manchester restaurant have totally 'flipped out' to notch up a new record for pancakes by creating the most expensive one in the world – costing a colossal £800.
We already have the largest pancake, the most tosses of a pancake in one minute and even the highest-ever pancake toss.
But Manchester restaurant, Opus is marking Pancake Day with a new world record by infusing its own regular dish with pink champagne, lobster and Russian beluga caviar to whip up a super-posh pancake.
Pancake Day is all about indulging before Lent and cooking with family but chefs at Opus, based at the five-star Radisson Blu Edwardian Hotel, has already enticed customers out of their kitchens desperate to try their latest invention.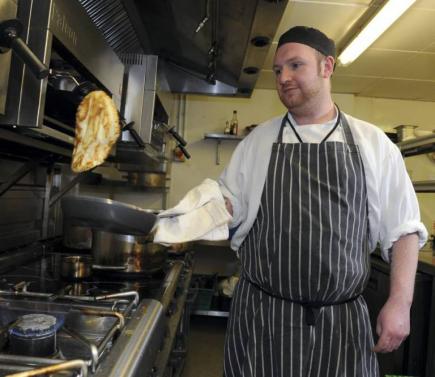 FLIPPIN' FANTASTIC! Chef rustles up gourmet offering (Cavendish Press)
The seafood-inspired dish matches the menu of the restaurant which offers a range of steak and lobster dishes.
In addition to the lobster and caviar other ingredients include Hulle verge truffle, Scottish mussels and langoustine prawns.
Head chef Matthew Downes said: "We thought of doing a posh pancake because we knew Pancake Day was coming up and we thought we could make something a bit special out of it.
"We used only the finest ingredients to give it that extra wow factor. I'm really proud of what we've created; the taste certainly lives up to the price tag.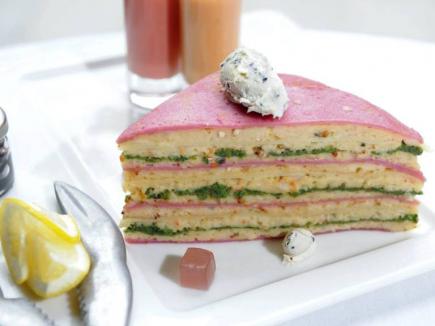 GOURMET: Priciest pancake in the world (Cavendish Press)
"All we wanted to do was make the finest pancake you could ever taste and it's turned into the world's most expensive."
Chef Matthew, who has been at the Radisson for three years, only takes 20 minutes to create the 'posh' pancake and loves experimenting with expensive ingredients.
He said: "In all my years as a chef I've never made a pancake so expensive.
"As you know none of these ingredients are cheap and it makes you a very proud chef to be able to work them.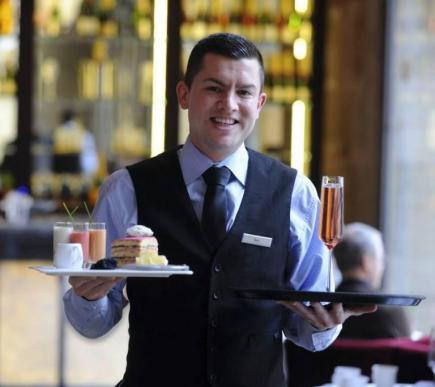 ORDER'S UP! The £800-pancake makes its way to one lucky diner (Cavendish Press)
 
"Although it can be a little nerve-wracking in the kitchen as you certainly don't want to get an order like this wrong.
"The pancake isn't on the menu but we can take orders especially for people who would love to try it."
"Working with these ingredients is very exciting, as you know none of these are cheap, it makes you a very proud chef to be able to work with such luxurious and delicious ingredients."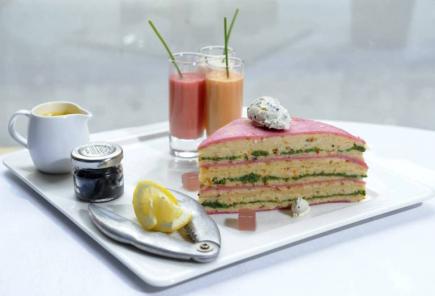 EXTRAVAGANT: Beats a squirt of lemon Jif! (Cavendish Press)
The latest pancake beat the same restaurant's previous record of £144 set in 2009 when it produced a posh pancake with Madagascan vanilla pods costing £3 each and 23-carat edible gold leaf at £8 a sheet.
It was served with organic strawberries plus jelly made from Dom Perignon champagne at £115 a bottle.