Drinks at festivals usually mean over-priced, lukewarm lager or watered down Pimms served in plastic glasses that split before you get to the bottom.
But that's about to change.
Manchester's rich musical history is mixing with the city's burgeoning food and drink scene in a unique new night – the Whisky Sessions.
Featuring the likes of I Am Kloot, Badly Drawn Boy and Tim Burgess, the new music festival blends bands and booze into what promises to be a heady mix.
Victoria Warehouse, previously home to the Warehouse Project, plays host the festival that kicks off in November.
But for those who couldn't wait, last night The Whiskey Jar gave a sneak peak on what is to come.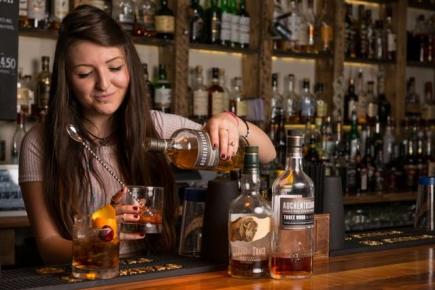 THE DRINK OF CHAMPIONS: The bar boasts a wealth of whiskies
With an intimate set from Starsailor's James Walsh, the Northern Quarter drinking den provided a snapshot of what to expect – which is essentially good music and some wicked whiskies.
Allen Gibbons, of the Independent Wine & Spirit Competition and Chief Executive of the events group, said: "What we're doing here in Manchester is reconnecting with the cities long line and links with food and drink heritage.
"We're very fortunate for those involved to have taken interest and the future is going get bigger and brighter."
The venue's specialist bars will boast more than 30 different whiskies, and if taking them neat isn't your thing, there will be cocktails, beers and ciders too.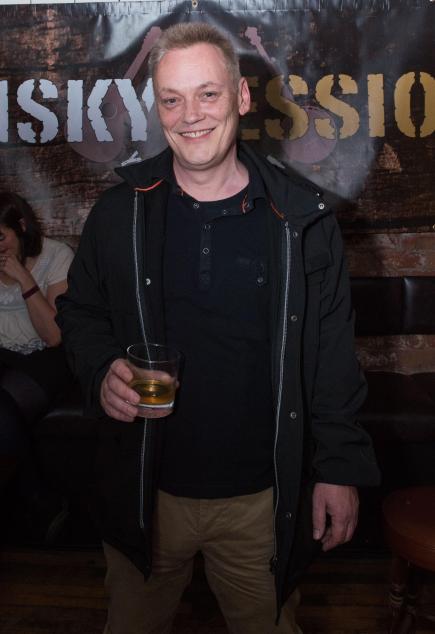 BOTTOMS UP: Manchester TV personality Terry Christian made an appearance
Other names to feature will include Tim Burgess, British Sea Power, Gomez, Little Comets and Turin Brakes.
James Walsh thought the idea of the festival was the main attraction to musicians like himself.
"For me to engage a trust in music and expression like I am here with people who appreciate both good drink and a song or two, well really it doesn't get much better," he said.
"There's a great scene here and it's always special to be involved."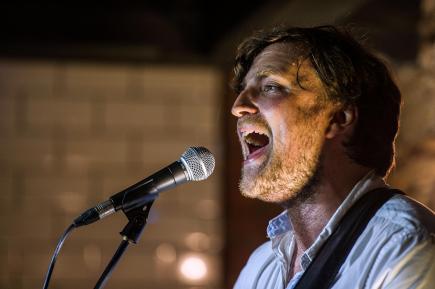 STAR POWER: The Starsailor frontman wowed crowds with his set
The century-old Victoria Warehouse has created a name for itself as a key event centre on the outskirts of the city. Her rich and diverse history has seen everything from BBC 6 Music sessions to the world famous Warehouse Project.
Images courtesy of Paul Cooper via Whisky Sessions PR, with thanks.