The idea of setting sail on Manchester's waterways on a drizzly Friday night with a barge-ful of gin was one that got me through the last few working hours of the week. (Sorry Ed!)
The Liquorists, a union of Manchester bartenders Tom Sneesby and Jody Monteith, delivered yet another fabulous event – The Gincident 2014 – ensuring that we all arrived back on dry land (not quite) three sheets to the wind.
We sailed from Castlefield Arena down to MediaCityUK while getting satisfyingly-sozzled on a myriad of Juniper-based delights and delicious food.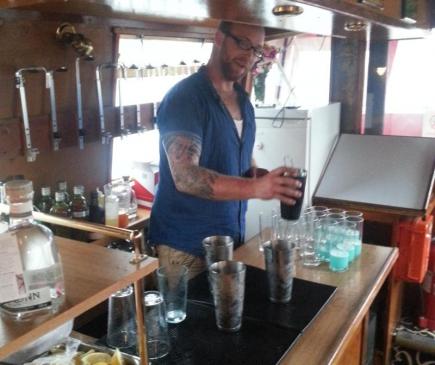 READY, STEADY, SHAKE! Tom works his magic on one concoction
First up was Scottish gin Caorunn served with elderflower tonic and red apple. Sweet but not cloying, light and zesty, it was the perfect way to begin and turned out to be one of my favourites of the night.
A vodka drinker myself, something of an inginue,  I was a little wary of this spirit due to its reputation as being the scourge of 18th century society, until I found out that it was actually a form of flavoured vodka – sort of. Who knew?
Next came the food, a tantalising Thai som tam salad of raw, shredded turnip, topped with a pork spare rib coated in oyster and fish sauce.
Served alongside it was the Liquorists' own bespoke version of a Pegu Club cocktail, containing Opihr gin, apricot brandy, lime juice, angostura and orange angostura bitters with complemented the spiciness of the salad perfectly.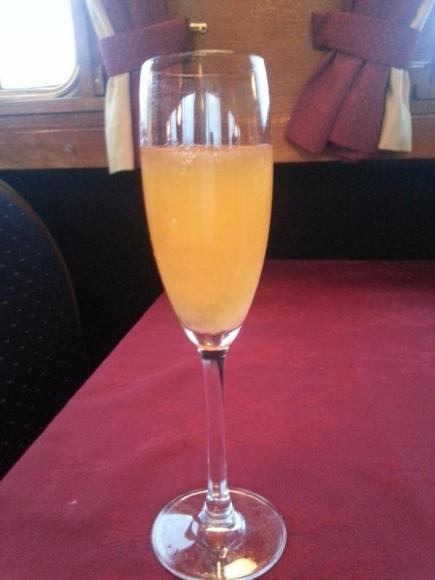 ELEGANT: Citrusy gin cocktail
But gin isn't just a cheeky tipple kept in out cocktail cabinets. Historically it was drunk with tonic water, lime and sugar to mask the taste of quinine taken by British officers in India in the early 19th century to prevent malaria.
As the sounds of Mississippi blues filled the barge, a Blue in Bloom was served up consisting of gin, of course, blue curacao, lemon juice, passion fruit syrup, egg whites and soda.
A bit o Blue – @BLOOMGin pic.twitter.com/vE9sJyFIDZ

— The Liquorists (@TheLiquorists) July 5, 2014
Then came the main course – quite simply the best Thai curry I have ever eaten courtesy of the Holy Basil street food collective.
It was a combination of the red and green curries served with chicken and fragrant jasmine rice.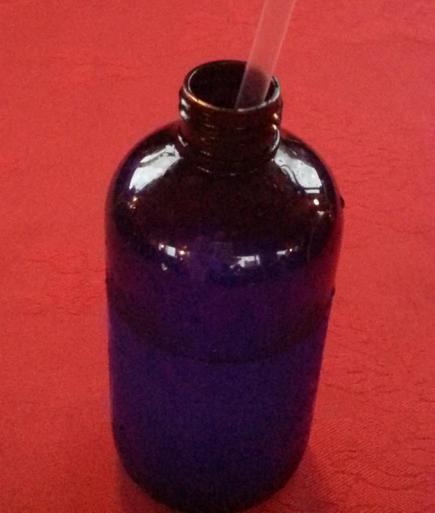 FEELING BLUE? Surely not because of this delicious cocktail
Spicier than I'd usually opt for, this suited me just fine. The quantity was modest but the quality was impeccable.
Alex, the Northern ambassador for Martin Miller's gin, then unveiled to us the Message Gin A Bottle, sadly my least favourite of the night.
Although it didn't tantalise my tastebuds it did leave a surprisingly nice raspberry aftertaste.
Next up was Savannah Collins a gin inspired by Africa but made in England.
Rooibos, vanilla and orange teas with fresh lemon plus seeds of the African baobab tree – the tree of life – made for a cocktail even a health nut could appreciate and was a delicious blend of lightly-spiced creaminess.

HIPPY HIPPY SHAKE: More delicious drinks are conjured up 
The last drink onboard was the Abbey Martini, a blend of Tanqueray London dry gin, Martini Rosso, freshly-squeezed orange juice and a dash of angostura bitters.
This one too was a little spicy for me, but my fellow sailors seemed to enjoy it.
Once the boat docked and we had all managed to disembark, somewhat more clumsily than we had got on at the start, we were then whisked off to RedbankCo.
At the photography café, cocktail and caffeine studio in the Green Quarter we were plied with yet another gin, the yummy elderflower and red apple version from the start of the night.
If delicious cocktails, food with a dash of history thrown in for good measure sounds like your kind of night then this boozy barge trip could be just the ticket.
For more information click here.