December is finally here, and you can now officially begin to get in the Christmas spirit  – you can open the doors and spend each morning scoffing chocolate before breakfast. 
But if you fancy some alternative advent activities, here are a few in Manchester to get you excited.
ALCOHOL:
Christmas is the season for food and drink, so why not start early this year with one of Manchester's boozy calendars.
Salut wines
The city centre wine shop is offering shoppers the chance to win one of 24 bottles of wine through the advent season, ranging in price from £12.50 to £85.
Every customer who spends over £20 is offered the chance to add their details to a giant ice bucket and the lucky winner is announced on Twitter at the end of every day.
A spokesmen from the shop said the 20ft advent calendar had taken up about 2/3 of the shop's wall.
"There is loads of weird and wonderful stuff, and some which have been massive sells for us," he added.
"An especially interesting sparkling English white from Sussex and a Tasmanian devil were hiding behind the doors."
The shop has had lots of entries, and the very large ice bucket is always full. Why not win yourself something while doing a spot of shopping? 
Our first #advent box will be opened tomorrow, 24 chances of winning wines ranging from £12.50 – £85.00 #GetInvolved pic.twitter.com/LcHAIa5dpb

— Salut Wines (@salutwines) November 30, 2014
Harvey Nichols Whiskey and Gin calendars
If you have extra cash to splash this season, Harvey Nichols Manchester are selling boozy calendars with a variety of whiskeys, or gins.
But they come at a price. For 24 miniatures, the gin selection costs £132.50 and the whiskey calendar comes in at pricey £175.00. 
You can get yours by clicking here.
Suburbia
Favourite Hale bar and club Suburbia are holding a similar advent calendar to Salut this year packed with bottles of alcoholic delights.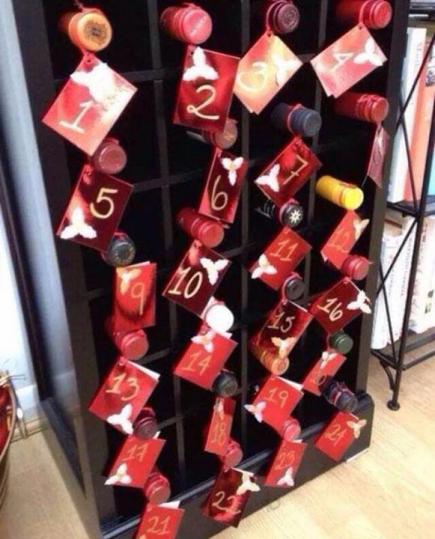 BOOZY BONANZA: Suburbia are offering 24 days of alcoholic treats this Xmas (Suburbia Bar and Club, via Facebook, with thanks)
FOOTBALL:
Manchester City online advent calendar
The football clubs annual interactive Advent calendar opens today, with a YouTube video of Aleksandar Kolarov.
In previous years the left back has performed favourites Jingle Bells and Santa Claus is coming to town, this year he promises to sing for fans if the number of subscribers reaches 330,000. 
Manchester United's video advent calendar
The reds kick of their advent calendar with a selection of highlights from goalkeeper David de Gea.
Creative Tourist
The culture website is holding an advent calendar countdown which suggests fun, cultured activities in and around Manchester for every day until Christmas.
It began with Cornerhouse's annual art book sale and screening of Dr Strangelove featuring Peter Sellers, and so far has included highlights such as Shift Festival a weekend celebration of theatre and art.
Greater Manchester Police
Finally, a favourite from last year, GMP released 24 videos of children from St Edmund's RC Primary School, Manchester that draw attention to various aspects of safety and security. 
Favourites include this drink driving video.
And this scene with a nodding dog from day one.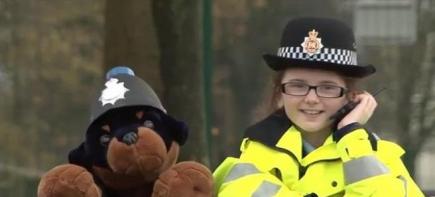 (Courtesy of GMP, via YouTube, with thanks)
Main image courtesy of Anders Ruff Custom Designs, with thanks.