Mum-of-two Julie Neville is stripping down to 'the way nature intended,' promoting organic health food store to launch at the Arndale this weekend.
The wife of former Manchester United player Phil Neville promotes natural diet through nude photo shoot, Project Naked.
Life-sized cardboard cut-outs of all-natural Julie will feature in her central Manchester shop WinNaturally, opening on Saturday.
Julie told MM: "The idea behind Project Naked was to highlight there are ways to be the way we want to be, but naturally – the way nature intended.
"Our products are stripped bare and our ingredients are raw and basic, which is where the idea for the naked photo shoot came about.
"Although I was nervous about stripping for the camera, I really felt it captured the essence of WinNaturally.
"You've got no better investment than investing in your health. This path saved my life."
Julie herself has proved all-natural works after a serious health scare following the birth of her daughter led to a dramatic, organic lifestyle change.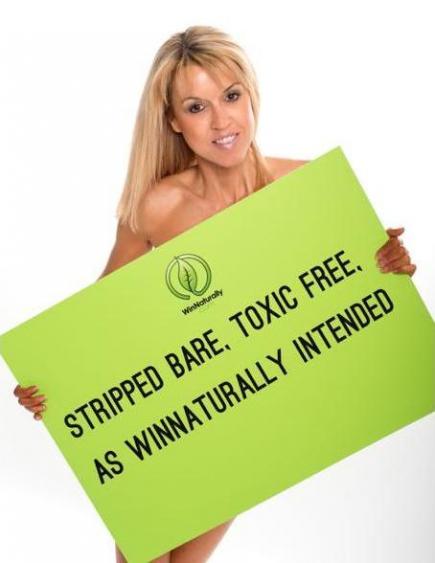 NAKED TRUTH: Julie Neville bares all to spread her message
An healthy diet and good fitness routine allowed Julie to become free from all prescribed medicines just nine months after the scare.
Julie dismisses non-natural alternatives and said: "Nowadays people are always looking for quick fixes – be it ready meals, weight loss or recovering from an illness.
"They are too keen to put food and chemicals into their body without thinking about the long-term consequences.
"I would rather go naked than put toxins into my body."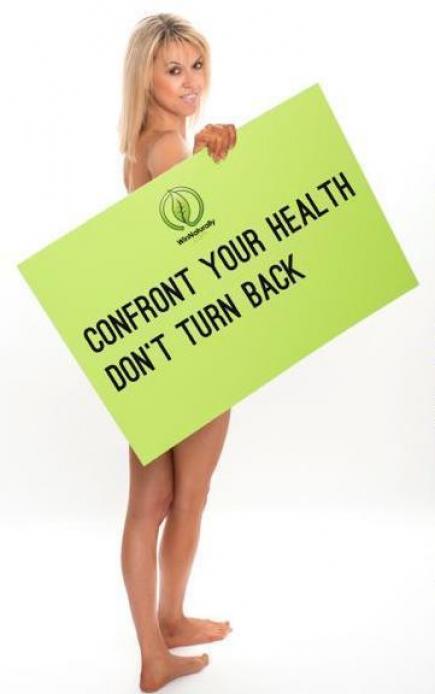 FULL FRONTAL: Julie shoots straight when it comes to healthy living
Keeping staying natural in the family, all the Nevilles have tried and tested the majority of WinNaturally products, giving them the 'Neville seal of approval'.
She even managed to convince husband Phil to ditch meat in favour of vegetables earlier this year.
Julie said: "For us, leading a natural lifestyle has changed our lives for the better. It's certainly a family affair and I think customers love that personal touch."
With Manchester being home for the Nevilles, Julie believes WinNaturally fills a real gap in the market by offering something beyond just a health food shop.
"We are trying to be better than the rest by offering a whole range of services, from in-house nutrition to fitness advice.
"We listen to what our customers are saying and weight loss is something that is important to them."
With this in mind, WinNaturally will be offering a free weight loss club bringing health-conscious Mancunians together.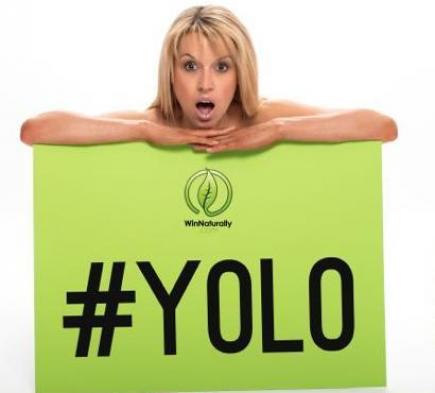 SHOCK TACTICS: Julie claims going natural 'saved her life'
As well as incentives, weigh-ins and fitness training advice, members are in safe hands, with all staff either health experts or trained nutritionists.
In the midst of advocating healthy lifestyles, strict vegetarians Julie and Phil are still keeping close ties to football.
WinNaturally supplies sports nutrition products to many Premier League and Championship clubs and the English national teams, including Salford City FC which Phil part owns with Class of '92 pals Ryan Giggs, Nicky Butt, Paul Scholes and brother Gary.
Julie said: "We're a one-stop shop providing protein, endurance recovery and healthy snacks for clubs."
Although for some organic may mean expensive, Julie is believes it is affordable for everyone.
"We cater for everybody. We are competitive on price and work hard to keep our prices down. We are just as cost effective as buying a sugar coated alternative," she said.
WinNaturally is to be located on the upper floor of Halle Square in the Manchester Arndale.
The store will be launched on August 16th, with a family friendly activity weekend planned across the 16th and 17th.
For more information visit the WinNaturally website.