Award winning vegan kebab takeaway What The Pitta opened it's sixth and largest branch in the city centre last week.
After growing success since their first store in London's Shoreditch opened four years ago 'What the Pitta's' Manchester branch is their first in the North of the UK.
The national lockdown restrictions meant the owners had to cancel plans for a big opening event.
Co-founder, Cem Yildiz described the how the company dealt with these challenges.
"It was probably the worst weekend ever to open up but we have had good feedback.
"We had built up a strong presence in deliveries and that has helped us but this year has been a roller coaster for all who work in hospitality," Mr Yildiz said.
Mr Yildiz said his marketing background made him more aware of the importance of social media.
He said: "We have a really good connection with our customers through social media.
"They have come out to support us and that's been really important, without that we would really be struggling.
"They want to stay in loop about what we are doing and go through the journey with us.
"And having that interaction keeps our mentality positive as well."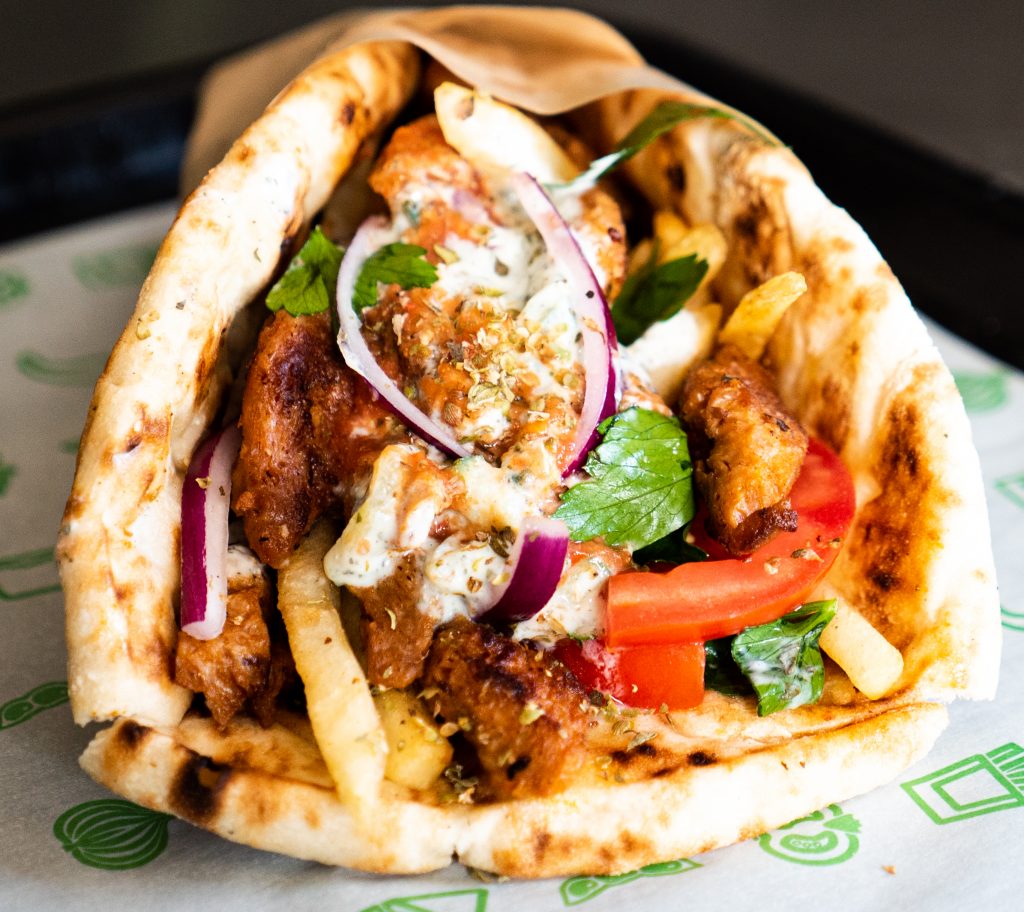 Co-founders Cem Yildiz and Rojdan Gul came up with the idea to launch plant based kebabs in London after a trip to Germany to try Mr Gul's uncles vegan kebabs.
The plans for the Manchester branch were announced in March last year shortly before 'What the Pitta' was awarded the best take away in London.
Veganism seems to be an increasingly popular trend as more people become aware of ethical issue related to eating meat. But not all of 'What the Pitta' customers are vegan.
"Some people just want to reduce their meat intake because they have become more conscious.
"I have been vegan for five years.
"None of my friends are vegan but some have cut out red meat or pork or will have veggie meals three times a week," said Mr Yildiz.
For this weekend only and in collaboration with rock band You Me At Six, Manchester customers can enjoy an exclusive hot sauce on their kebabs marking release of the band's new album.
PHOTO CREDIT: WHAT THE PITTA