The premise is simple, get some of Manchester's best food vendors under one roof, throw in some booze and top it off with some tunes – that is Friday Food Fight in a nutshell.
Friday Food Fight is the brainchild of events and catering maestros Will Evans and Chris Legh, who have joined forces to offer up a Friday night with a difference.
Their first project as Beat Street MCR sees them taking over Upper Campfield Market on Deansgate for 12 consecutive Fridays, for what is essentially a foodie rave.
The full line-up is announced on Twitter in the days before the event, with the eateries rotated each week.
Vendors so far include SoLIta, Lucha Libre, the Hip Hop Chip Shop, Red's True BBQ, Diamond Dogs and Sugar Rush Gals.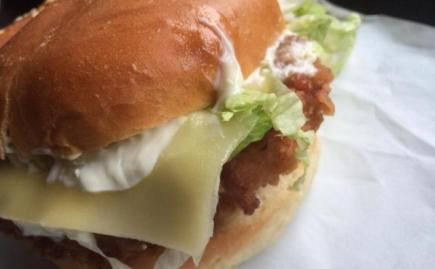 SOLITAS: One of Manchester's favourite burger joints is a regular feature
 
MM reported back in February on the new venture and has now been along to see what all the fuss is about – it's a tough job…
Lucha Libre's Mexican offerings were simple and stunning – tacos or quesadillas with pork, chicken and chorizo, or halloumi and guacamole.
The pork quesadillas were juicy and mouth-watering but could have been a lot spicier.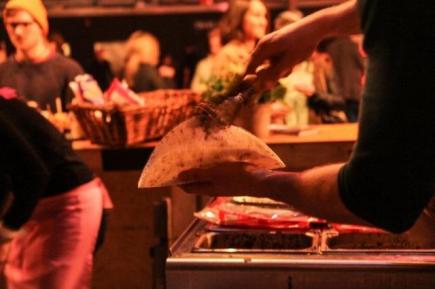 TACOS! Expect to put on a few pounds at Friday Food Fight
They were, however, a perfect contrast to the crunchy tortillas served with guacamole and bacon jam.
The wonderfully named Mumma Schnitzel offered one of the best burgers in existence: The Shmokey Jo.
It consisted of succulent chicken in panko breadcrumbs, streaky bacon, smoked cheddar and Alabama BBQ sauce.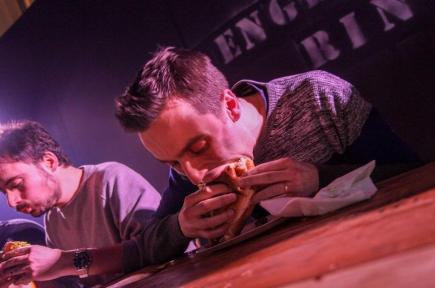 ON YOUR MARKS: Various Man v . Food competitions run on the night
 
Without getting all Marks & Spencer, this was not just a burger. Definitely the culinary highlight of the night.
Their panko crumb halloumi bites are also well worth a try.
The event itself is a cross between a food fair and an indoor music festival sorts, the venue strewn with picnic tables and chintzy sofas and lit by strings of fairy-lights.
But don't mistake it for a cosy setting – one end of the huge room hosts a DJ, the other end a stage for various Man v . Food-esque competitions.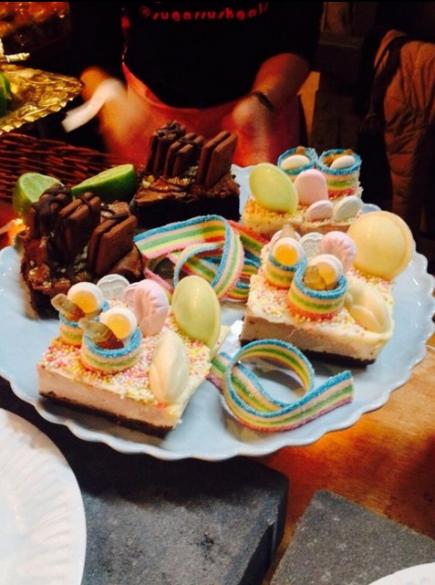 MESMERISING: Those with a sweet tooth are well catered to
 
MM witnessed four men fearlessly downing enormous vats of ice cream, courtesy of Sugar Rush Gals.
#FFF, as it's known, manages to feel like some exclusive, secret (but very noisy) gathering, innocently taking place beyond Deansgate's elegant restaurants.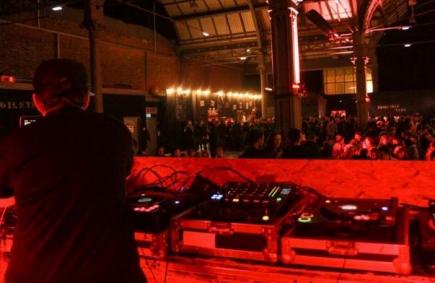 PLAY THAT FUNKY MUSIC: DJ keeps the atmosphere pumped
 
You only have to glance at the @beatstreetmcr Twitter feed to see that people are literally counting down the days until their next Friday fix.
Doors open at 5:30 and close at 11:00 – entry is free but you can expect to queue at peak times, so look out for Q-jump giveaways on Twitter every Sunday.
Whoever said too many cooks spoil the broth can eat their words.