Manchester's coolest new cocktail bar and restaurant offers a gin experience with a difference.
Situated on Watson Street in Great Northern, Three Little Words is tucked under the Grade II listed brick railway arches. The interior flaunts the original brickwork with a few added touches to spice up the look, including a jungle-inspired wall feature, mirrors behind the bar, and glass panes that show off the neighbouring distillery.
Featuring their award-winning Manchester Gin, you can sample a gin and tonic at the bar or treat yourself to a bottle to take home. The selection of gins includes the Signature, Raspberry Infused, and Haçienda – inspired by the iconic music venue of the same name.
With great panache, the mixologists stir up the cocktails before your eyes. The impressive drinks menu offers something for the traditional gin and tonic drinkers as well as those looking for something a little different.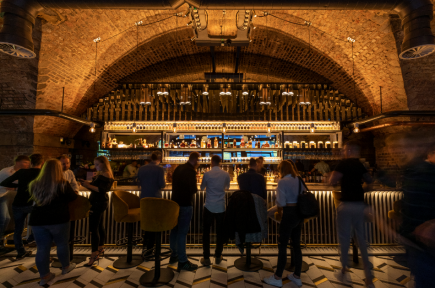 From refreshing cucumber, to sweet raspberry, to smoky tonka bean with burnt orange, the cocktails are well presented and the flavours well researched You can also enjoy wines, beers, spirits and low or no alcohol cocktails.
Following the motto 'Drink, Dine, Distill', Three Little Words is more than just a cocktail bar.
By day there is a restaurant where you can enjoy breakfast, brunch, and small or large plates of the latest food trends inspired by botanicals from around the world.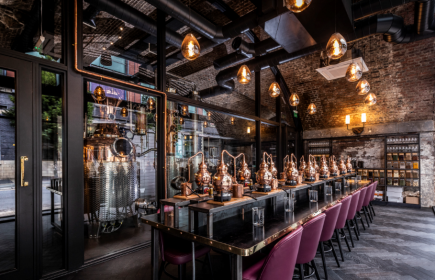 For the gin-drinkers who enjoy the quieter side of life, there's the Spirit of Manchester Gin Distillery next door which offers immersive workshops on the art of gin-making.
The gin school is furnished with comfy leather chairs, and a long table with rows of small copper stills. At the end of the room are shelves of ingredients and botanicals to excite your palette, from frankincense, to lavender, to lime peel. Gin fans can also head on a distillery tour.
If you're looking for the ultimate gin experience or somewhere new and exciting to eat and drink, MM can recommend Three Little Words next time you're out in Manchester.