Manchester's red meat lovers rejoiced as the new Hawksmoor steak restaurant opened its doors for the start of their sold-out two-week soft launch last night.
The Deansgate eatery is in for a busy and bustling fortnight as they have been overwhelmed with bookings since announcing the 50% discount on offer until the official opening on March 5.
But this is far from the start of the journey for the founders of the critically acclaimed Hawksmoor brand Huw Gott and Will Beckett.
After a trip around the world to sauce the best steaks, Huw and Will discovered that beef from Britain's native cattle breeds had 'more flavour than anything they tried on their travels'.
Seems they hit the kale on the head, as their restaurants in the capital – with top-notch locations in Knightsbridge, the West End, The City and Spitalfields – have received numerous 'best steak in London' plaudits.
And now Huw and Will have brought their succulent 'dictionary-thick' steaks and their other key selling point – strong (I can certainly vouch for that!) drinks – up North and we're as excited as the team seemed to be at yesterday's launch.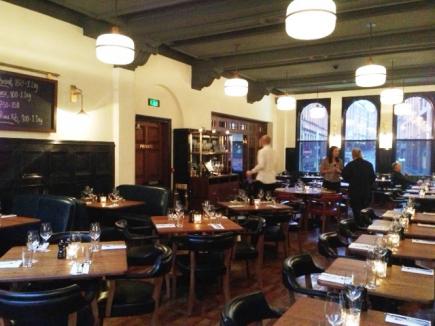 BRANCHING OUT: Hawksmoor have opened up in Deansgate
Members of the press were treated to copious canapés – sample dishes from the extensive menu – as well as a taste (or two) of the wines and cocktails on offer.
We were quickly informed that Hawksmoor will have a range of local beers available when they open at the start of next month, but they did not have them in yet… nobody was complaining.
Every dish was simple but exquisitely executed.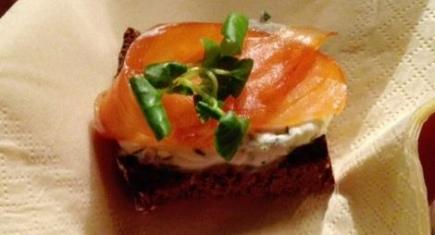 COPIOUS CANAPES: MM's Kim Reader couldn't get enough 
The fried oysters, served in a light coat of fine breadcrumbs with tartar sauce were abundant with flavour and the perfectly seasoned, grilled lobster in a fluffy and ever-so-slightly sweet roll was nothing less than scrumptious.
Not to mention the bite-sized pieces of steak, cooked medium-rare and served alongside a creamy Hollandaise with subtle sharp undertones … what a tease!
Needless to say, if the tasters are anything to go by – not to mention the cocktails that will give any dull sit down a good kick up the backside – foodies visiting Hawksmoor, for either their lunch or dinner service, are in for a gloriously indulgent dining experience.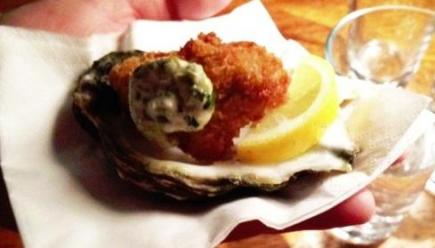 I SEAFOOD AND I WANT IT: The fried oysters went down a treat
However achieving such a high standard of cuisine is often just half the battle for any establishment as ambience and environment (and, of course, good company) can really make all the difference to every meal.
Hawksmoor does not disappoint. Set in a former court house near Spinningfields Square, the dark and glossy wood panel interior of their new home acts as a striking and delightful contrast to the contemporary fixtures and furnishings.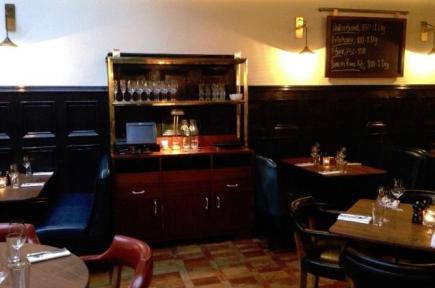 ATTENTION TO DETAIL: The restaurant is delightfully furnished  
The beauty and rich atmosphere combined with warm, welcoming and attentive service all round create an effortless – and surprisingly unpretentious – sense of luxury worthy of the restaurants' namesake, Nicholas Hawksmoor (the architect responsible for many of London's better baroque churches in the eighteenth century).
The Manchester foodie scene has gained an outstanding new member. If you're looking to treat yourself, or are simply a lover of the finer things in life, book yourself a table at Hawksmoor… drink all the wine and try the Black Forest pavlova – it is heaven.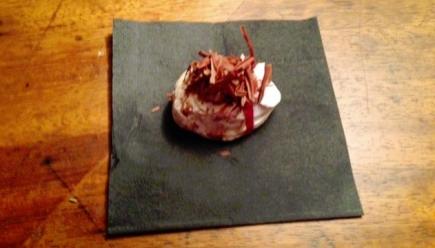 WHAT A PAVLOVA: The Black Forest pavlova earned a rave review