An Urmston cafe just became the number one ranked restaurant in Manchester on TripAdvisor – just 16 months after opening.
The Bus Stop Cafe, on Stretford Road, currently holds an incredible five-star rating after 104 reviews on the site.
It's now sitting proudly in the top spot, with a further 1,883 hotspots – including high-end destinations like Rosso's and San Carlo – well below it.
Talking about the success on TripAdvisor, owners Andy and Chris Copues told MM: "We felt an immense sense of pride and that all of our hard work has started to pay off.
"This is especially touching because it was based on the honest feedback from our customers."

SUCCESS: The cafe has shot to the top of the food charts in Manchester
The cafe – which only began welcoming customers in April 2017 – is one of many establishments that have been opening in the up-and-coming neighbourhood of Urmston.
It joins popular favourites such as The Surgery, Scrumptious Tea Room and The Station which line the town in Trafford.
After working for a multi-national catering company, twin brothers Andy and Chris opened Bus Stop Cafe in April 2017.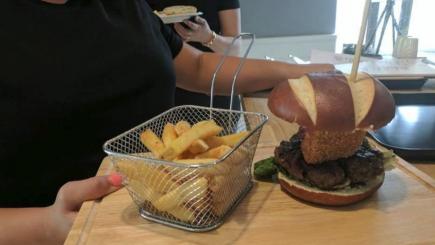 FAVOURITES: Customers can't get enough of the burgers
They pride themselves on delivering 'exceptional customer service' and ensuring everyone who visits the cafe gets a warm welcome – as well as a hearty meal!
The brothers' decision to make it a family-run affair has no doubt contributed to its triumph.
"It's comforting to know that we are all engaged and invested in making the business a huge success and we feel it sets us apart from our competitors by giving the cafe a relaxed family feel," the pair explained.
The cafe has received glowing reviews for its brunch, breakfasts and burgers – from the classic Full English to their very own Bus Stop Breakfast Burger.
Meanwhile, homemade cakes have also been going down a well with customers as part of the establishment's afternoon tea.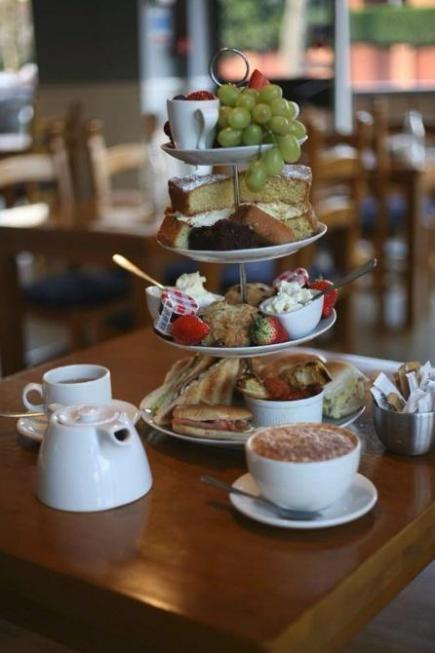 DELIGHTFUL: The afternoon tea has proven to be very popular
One review reads: "I can honestly say this is the best cafe in Manchester, without a shadow of a doubt. I cannot wait to go again!!!"
While another adds: "I was certainly very happy with my meal at this fabulous cafe. It was quite busy, but the service was very quick.
"We were greeted with big smiles. Our meal portions were very generous and tasty. I can't wait to go back."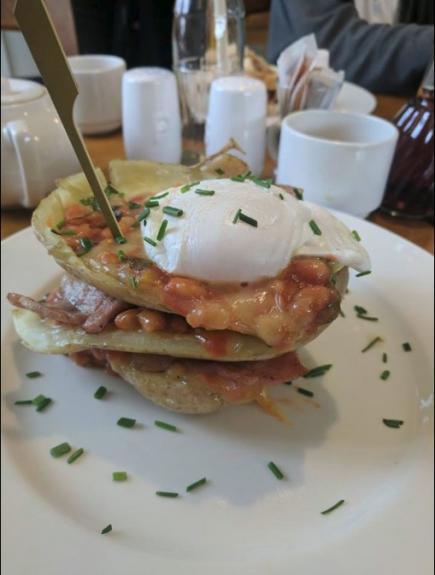 CREATIVE: The chefs are whipping up some tasty treats like no other
So, what's the most popular dish on the menu?
"Our Mega Rider breakfast", the owners revealed.
"American pancakes and the avocado and halloumi on toast are the most popular breakfast orders, but in the afternoon our famous club sandwiches and our enormous buttermilk chicken burgers go down a treat."
While right now Bus Stop Cafe is exclusive to the burgeoning food scene in Urmston, brothers Andy and Chris won't rule out the possibly of opening another in Manchester.
"We would love to add another Bus Stop on our journey," the pair teased.