Turtle Bay's new £1million Manchester bar and restaurant will bring a taste of Caribbean cocktails, cuisine and culture to the city centre.
The restaurant and bar embraces the lively, colourful and soulful Caribbean way of life that serves up more than 50 authentic dishes for diners to devour.
Turtle Bay is set to open its doors in Manchester this May – bringing portions of paradise from the Jamiacan shores to the city.
Set to open right in the heart of the city on Oxford Street, the restaurant will boast a space for 250 diners with a huge central island bar and indoor veranda.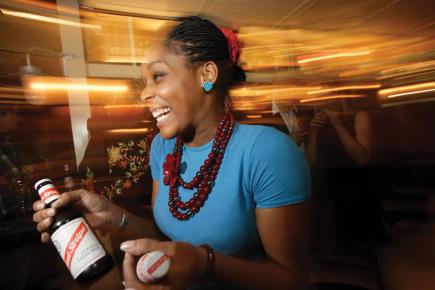 JAMAICAN MEMORIES: Good times will be had at Turtle Bay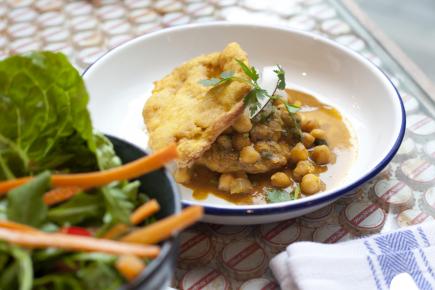 BEAN FEAST: An example of one of Turtle Bay's tasty treats
Restaurant founder Ajith Jayawickrema said: "We can't wait to throw the doors open to Manchester.
"Turtle Bay is about great food and good times, simple as that. We think the people of Manchester will love what we have to offer, as it's a city known for its no nonsense approach to high quality food and drink, and, of course, one that knows how to have a good time.
"We think we'll fit in well in our new home"
Turtle Bay now have their sights set on success in Manchester having already established themselves in major cities such  Southampton, Milton Keynes, Nottingham, Bristol, Leicester, Leamington Spa and Birmingham.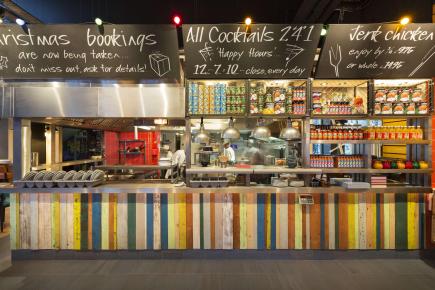 CARIBBEAN COLLECTION: Turtle Bay has a wide variety of food and drink on offer
The menu features favourites such as jerk chicken – which has fast become one of Manchester's favourite main courses.
The tropical watering hole and eatery brings the best authentic flavours all the way from the islands and their authentic spicy combinations have been a huge hit across the UK.
Thank you @Turtlebayuk for these amazing cocktails on Saturday! Amazing food! Amazing drinks! Fantastic staff!⭐️ pic.twitter.com/IIRPb6JgYU

— Stephanie Barnes (@StefaniieBarnes) May 19, 2014
My current favourite #pudding in the world thanks to @Turtlebayuk eaten in twice in a week #oopsy #BBQPineapple pic.twitter.com/XkpuiP0Kx7

— Lucy Matthews (@LucyLu101_) May 10, 2014
@Turtlebayuk Another terrific evening tonight, Guys! Keep it up please! pic.twitter.com/EPVe6Q9uGI

— Neil Ireland (@neiljireland) April 20, 2014
With Caribbean culture central to every aspect of Turtle Bay, they couldn't resist a nod to reggae legend Bob Marley with the Marley Mojito – a mix of ginger beer and water melon – named in his honour.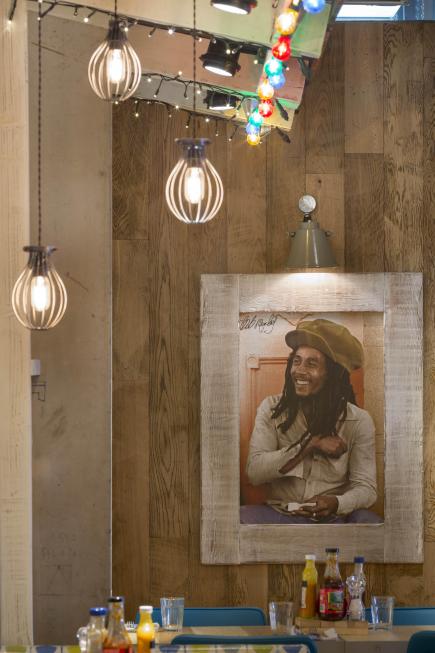 BOB BAR-LEY: Turtle Bay's shrine to the reggae legend
The range of 30 creative cocktails also features the infamous Reggae Rum Punch consisting of Wray & Nephew rum, strawberry liqueur, fresh lime, orange and pineapple.
For more information visit Turtle Bay's website here.