Life as a chef provides plenty of ingredients to whip up a delicious story, claims one Manchester cook.
Stuart Duff, the Regional Development chef at the Macdonald hotel, suggests he could write a book based on what he has experienced in the kitchen.
Over his 26 years in the culinary business, Stuart explained that he has had a number of memorable experiences in the kitchen – but there is one incident in particular that he says could have been a full ten-course banquet in his feast.
"When I was working for De Verre Hotels, the bride and groom ordered a Croquembouche for their wedding dessert," he said, beginning to grin.
"We came to serving and the bride and groom wanted to have their pictures taken with the cake.
"The Banquet Manager and myself picked this cake up and got to the door – but the cake could not fit through the door!"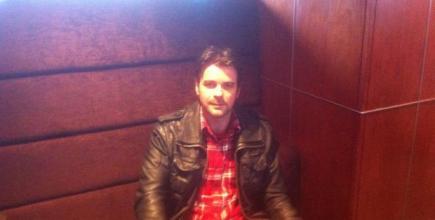 COOKING UP A STORM: Stuart Duff – for once not in chef attire
After trying numerous attempts to get the cake to fit between the doors – twisting it, turning it – one more method was tried; tipping it. Disaster struck and the cake ended up crashing over Stuart, who was left in a heap of profiteroles.
Several attempts were made at rebuilding the dessert – but it was to no avail.
After the Banquet Manager explained to the bride and groom what had happened, Stuart got a reaction he was not expecting.
"They took it really well and were laughing about it," he said.
"They asked if they could have a photograph me covered in chocolate and cream. They thought it was really funny.
"That is just one example of something that can happen in the kitchen."
Veteran chef Stuart has always been interested in getting behind the frying pan from an early age after hearing tales about life inside the kitchen from his cousin – who also plies his trade cooking up a storm.
After holding down a number of Executive Head Chef roles in large hotels, including De Vere hotels and Crowne Plaza, Stuart was given a position with the Macdonald Hotel group as Regional Development Chef.
In his new role, Duff identifies candidates that he believes are suitable to be head chefs.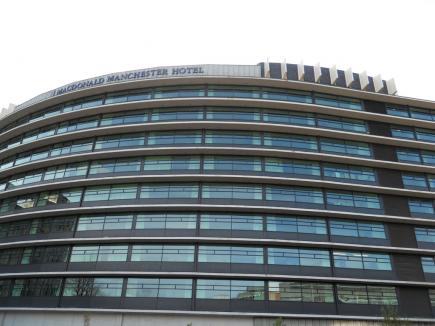 KEY INGREDIENT: Stuart Duff recruits head chefs for the MacDonald group (© Gene Hunt with thanks)
When interviewing candidates for the role, Stuart explained that there is one attribute that he looks for in the prospective head chef to see if they are capable of taking on that position.
"Character. You can't train character," said the 42-year-old.  
"You can train procedures, policies and how to do things, but you can't train someone's character, someone is either committed or not.
"You need a bit of a spark, you need to be confident in what you're talking about. 
"When I've interviewed candidates you can tell if they're up for the challenge – and it is a challenge."
Chefs can have a certain swagger about them – as the likes of celebrity Gordon Ramsey have proved.
This is one of the main reasons that Stuart targets chefs that have just finished college and aims to develop them from the ground-up to nip bad habits in the bud and provide training in the traditional fashion.  
"We've tried to grow our chefs from a grassroots level. I bring guys in from the colleges who are as green as the grass and then we teach them," he said.
"My personal preference is to do that, because they haven't developed any bad habits from any previous roles.
"You can then mould them, teach them the right way – the classical way and the proper way."
The culinary world has seen a boom in recent years with a host of television shows cropping up.
It has helped bring a number of from the kitchen to the living room and Stuart explained that the level of programming will encourage more people to want to get into the culinary business.
"I think the profiling for chefs has never been higher than it is now," he said.
"They are like rock stars. They're on TV and they're everywhere now.
"There has been a bit of a culinary explosion."