Nestled in the Market Garden at Platt Fields Park beneath the blazing sun, LGBTQ+ people from across Manchester gathered in Fallowfield for Alternative Pride last weekend.
Organised by the Queer Roots Collective, a grassroots charity, the event's attendees participated in two days of workshops, art, music, food, and forest school.
Taking place just two weeks after Manchester Pride, this event felt very different.
There were no corporate sponsors, floats, or expensive tickets. Instead, this was about community, the environment, and change.
Queer Roots Collective is one of several grassroots charities which have emerged in recent years to challenge the commercialisation and depoliticization of Pride.
Another Manchester-based group, Superbia, runs community-based projects and provides a platform for LGBTQ+ artists throughout the year. They aim to celebrate the city's extraordinary queer talent, which may not feel supported and represented by the mainstream Pride celebrations.
Further afield, Connolly Youth Movement in Northern Ireland and Ireland, challenges the corporatisation of Pride.
In a Facebook post, the group's Belfast branch wrote: "Pride is a movement built by and for queer working class people, not banks and multinationals who pretend to represent us, not cops who victimise us, not reactionary so-called feminists who try to divide us."
Likewise, Reclaim Pride, which began in 2021, holds events across the country as an alternative to the mainstream Pride demonstrations.
A recurring message coming from all these groups is that Pride has lost its core values.
Pride was born out of the 1969 Stonewall riots, which took place in New York's Stonewall Inn in response to police harassment. This defiance inspired queer people around the world to march in solidarity, with London having its first Pride march in 1972.
The riots were radical, with demands for changes to legislation, opposition to police brutality, and the end to discrimination.
But after more than 50 years, some believe that Pride is not working for LGBTQ+ people anymore. Its radicalism has been dampened, its origins as a protest quashed.
Hate crimes in the UK surged by 268% between 2013 and 2022; trans rights are under constant attack; and a survey by the charity Just Like Us found that young LGBTQ+ people are twice as likely to contemplate suicide as their non-LGBTQ+ peers.
Yet despite this clear need for change, Pride can feel more of a party than a protest.
In 2021, Manchester Pride faced fierce backlash after it cut funding for the longest-running free condom and lube distribution scheme in the world. Established at the height of the HIV epidemic in 1994, it saw 31 million safer sex packs given out across Greater Manchester.
And then there's concerns about 'pinkwashing' – corporations cash in on Pride with no true support for the queer community. Companies rush to churn out rainbow merchandise for the month of June, driven by self-interest, reputational concerns, and corporate greed. But, as July rolls around, the rainbows are pushed aside and normal service resumes.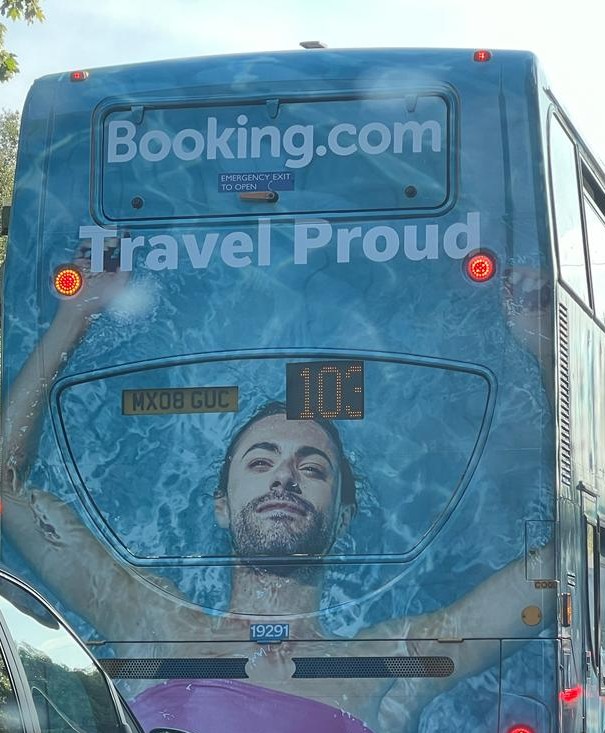 In June, the British LGBT awards was forced to drop sponsorship deals with fossil fuel companies Shell and BP after a host of nominees and judges – including Joe Lycett – pulled out of the event.
Jessie Dolliver, a spokesperson for Fossil Free Pride, told The Guardian: "Not only are [sponsors] awarding prizes to prominent members of the LGBT+ community, but they are also awarding prizes to themselves, and then they will use those as credentials going forward to make themselves look impressive."
There can be no doubt that Pride has increased the visibility of the LGBTQ+ community. But whether the event retains the same radicalism, spark, and dynamism as it once did can be debated.