A Manchester man lives his life 'too humiliated' to show his face and cries himself to sleep at night, because everyone thinks he's a woman.
Stepping out onto the streets of Manchester isn't an easy task for Alex Nebolin. He's misidentified by colleagues, neighbours and onlookers.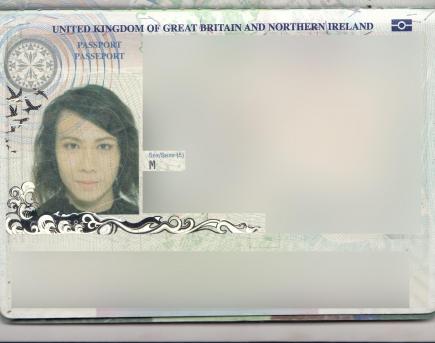 MISIDENTIFIED: Alex spends every day battling the fact that everyone thinks he is a woman
Upon walking into public male toilets, he's greeted by others with a mixture of the apologetic, 'I'm sorry, I must have come to the wrong bathroom', or the confused 'the female bathroom is over there, love'.
"When people pass me they sometimes are rude enough to explicitly say stuff like, 'Is that a man or a woman?'. If I go in the male wash room, I intimidate a lot of the users," Alex told MM.
"A lot of men think they have gone into the wrong bathroom, or they'd remind me that this is the men's room. This isn't discrimination, but it's an inconvenience."
Romance seems impossible. He is a gay 30-year-old virgin.
In a bid to find romance on dating app Grindr, gay men will discriminate against him regularly after seeing his photograph.
"I have not had any sexual intercourse with anyone despite my immense effort in trying for many years," he said. 
"One night I collapsed because of an experience on Grindr which tore my heart into pieces.
"I started praying to God, asking him to take away my need to socialise so I would no longer need to socialise with anyone.
"I was asking for my libido to be taken away so I could just survive as a frozen figure.
"I've become suicidal, I've not taken any action to kill myself but in the past when I would pray, I prayed that my life should be taken."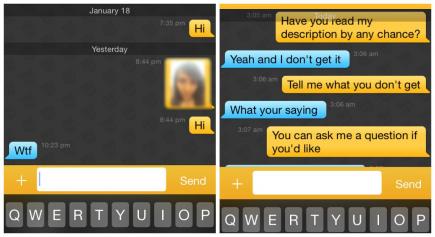 HEARTBREAKING: When Alex tries to reach out and find love he is met with confusion rather than romance
Unsuspecting straight males intrigued by the 30-year-old who approach him in public places are quickly clarified before he gets to know them, even though he might find them attractive.
"An Asian gentlemen came over to me and said he liked me, he was very handsome himself.
"But I said to him, 'let's make it simple'. I said, 'are you straight?'. He asked, 'what do you think?'
"I asked him again, 'do you like women?'. He said 'yes' so I said, 'well, let's make it simple, I am not a woman'.
"And immediately I was let go, and we said goodbye to each other very quickly.
"I would have loved to have said yes, to have their affection or loved to reply their affection with mine. Except I believe they would regret it."
He's adamant that it's wrong to lead them on and he forgives them because he understands the confusion.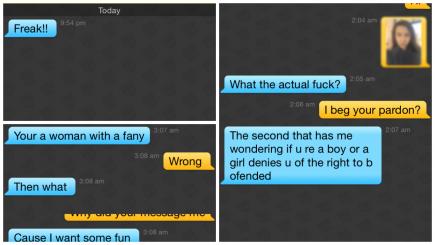 ABUSE ON GRINDR: Alex can't escape the discrimination despite his best efforts to explain his situation
Recently, it's got to the point where Alex, who is alienated from his family, can't explain to some people that he's male anymore.
"People socially, I have been very much cut off. I have my neighbours. I have not lied about my gender. Also with my neighbour. I don't know how they see me, whether male or female.
"I fully stopped making clarifications to some people because I realised it was making my life harder.
"I don't tell people unless absolutely necessary because it would change the dynamic forever, I would lose friendship," he said.
Reluctant to complicate his relationships and face the prospect of living in solitude, he lives in the shadows. He wants to live a normal life without conforming to gender stereotypes. 
He likes his hair and clothes, even if they might look effeminate.
But now Alex has had enough.
After eventually meeting a friend on Grindr, the pair appeared to be rejected by three Manchester gay bars because Alex looked too feminine. The first being The Eagle Bar.
"We were intercepted by bouncers at the door and told that it was a male only bar," Alex told MM.
"My friend took the time to explain that 'he just has long hair' and assured the bouncers that I was male.
"In the process, no identification documentation was checked, nor was my personal gender identification ever questioned.
"The two bouncers made remarks including, 'you're wearing women's shoes' and 'you look like a woman'."
Stunned at the response, the pair went to Company Bar and ordered drinks. Before being thrown out and prevented from entering the neighbouring bar, The Molly House.
"They wouldn't even let us finish our drinks," said Alex. "No violation of rules or hostile behaviour.
"But I was told by the security levels that the manager wanted me out.
"I was not welcome."
Being rejected from a gay bar based on appearance isn't a new phenomenon. There are numerous cases where people are accused of not looking 'homosexual enough'.
G-A-Y promoter Jeremy Joseph went under scrunity after disdainfully tweeting at the prospect of girls at the club for a One Direction gig.
My birthday wish is for little girls to realise that G-A-Y is a lesbian & gay club so there's only ONE DIRECTION & thats No Direction 4 them

— Jeremy Joseph G-A-Y (@JeremyJoseph) January 15, 2011
£3 Wrist Bands for ONE DIRECTION At G-A-Y tonight available at G-A-Y Bar, hoping the name G-A-Y, isnt too Subtle???? It's G-A-Y not Str8

— Jeremy Joseph G-A-Y (@JeremyJoseph) January 15, 2011
Alex, who has suffered a life of discrimination since he was a child, feels the experience on Canal Street has made him feel even more alienated.
"I honestly am too humiliated to show my face," he admitted. "I would go to bed in tears. Many nights over a period of time. 
"I would have to tell myself that I shouldn't care, it doesn't matter, it's not important.
"I'm not able to reach either gender. Can a man not dress in the way that he wants? What does it mean to be a male?"
Alex, who works full-time at a pharmacy in Manchester, admitted that he now considers himself androgynous and models for Obscurae Magazine in his spare time.
He believes androgynous people have become a mockery in the media, echoing the thousands of cries against Benedict Cumberbach's representation of an androgynous person in Zoolander II.

MODELLING: Alex explained that he wants androgynous people to feel attractive
"I believe we should be loved who we are," he said. "In the same way that I don't believe that women should be altering their bodies just to please males.
"Even from a religious point of view that's not in the bible either. I want to inspire. People ask what it means to be a woman. Is it because of a genitalia? Or is it because of breasts?
"What does it mean to be male? How should men look? What are the potentials? Am I bound to do what they do?
"In the gay community, I believe a lot of people have quiffs. Do I have to have a quiff to be gay?
"I'm doing this because people like myself and I know there are, we deserve to be loved, deserve to feel attractive.
"We don't need mockery in the media. We have had enough.
"The trailer of Zoolander has been released and androgynous people are being seen as comical. My first time watching the trailer, I was disgusted to see that."
When approached, Company and The Molly House refused to comment.
But the Eagle Bar's spokesperson said: "Obviously there are two sides to every story. Eagle Bar has a strict membership policy, and the individual in question was informed of this and was given information about how to apply for membership.
"At this point they became verbally aggressive, asking if the reasons why the doorman refused entry was because of their appearance.
"Offering to expose oneself in the street is not the behaviour of a person who we would recommend that anyone serves alcohol to, hence why they were asked to leave our entrance."