A rom-com part-funded by former Shameless star Jody Latham following a young man fighting to hide his sexuality from the two sisters he raised is to premiere in Manchester.
3 in a Bed, which was co-written by local talent Neil Ely and Lloyd Eyre-Morgan, was made on a shoestring budget of £5000.
The movie, which Jody produces and features in, follows a musician struggling with his sexuality and trying gain independence from his chaotic family.
"There is a lot of heart in this script. It's about love in many different ways and accepting yourself. I think we can all relate to that in one way or another," Jody told MM.
"I have a passion for indie films and there's so much talent in the North West that isn't getting recognition or funding."
"I like to support people in making things happen for themselves."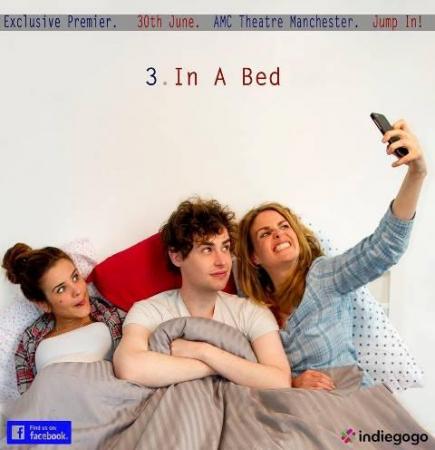 AWKWARD SELFIE: All of the scenes in 3 in a Bed were filmed in Manchester 
 
The feature, which has been in production for a year, follows Nate, played by Brennan Reece, who after bringing up his two sisters following the death of their mum, finally gets a flat of his own.
However, due to a variety of circumstances his siblings, played by Verity-May Henry and Coby Hamilton, come knocking and all three find themselves sharing a double bed.
This dysfunctional family set up is juxtaposed with a love story as Nate struggles to maintain a love affair with a man, played by Darren Bransford, while hiding it from his sisters who know nothing about his homosexuality.
"Writing the script was the easy part. It's very loosely based on a time in my life where I was struggling with my sexuality and I had two friends who lived with me. However my story didn't end like it does in the film," Neil told MM.
Drawing from his own experiences, Neil has created a piece of film which humorously but poignantly explores an experience those most gay men have to go through.
"In the end, coming out will never will be that bad as you imagine it will be, although I can't speak for everybody as not everyone will have the most supportive friends or family," he said.
"It might sound cheesy but you've only got one life and you need to be true to yourself more than anybody else."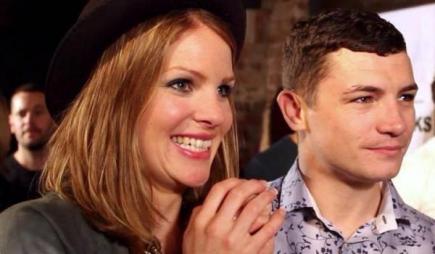 ONE MAN BAND: Jody part-funded, stars and served as excecutive producer on the film
 
3 in a Bed started life as a play which Neil originally wrote for a local theatre festival before deciding it was destined for the big screen.
He adapted the script alongside renowned director Lloyd Eyre-Morgan, who trained at Los Angeles (UCLA) in film production.
The pair worked together on the film Celluloid and Neil said that they 'balanced each other out' during the production of 3 in a Bed.
Lloyd is currently working on an LGBT play Beyond the Park which is part of the 3-minute theatre events and will be running from July 17-19.
Neil said: "He is such a talented and hardworking guy who understood the vision of the film from the get go and was incredible when it came to making hard decisions as we adapted to script from play to film. He's got a really bright future ahead of him."
3 in a Bed also utilises Manchester's local musical talent, featuring up and coming indie acts from around the city.
Local lads Agde Greenwood and Mylyricalmind both put tracks forward for the film with the latter also having a cameo in the film.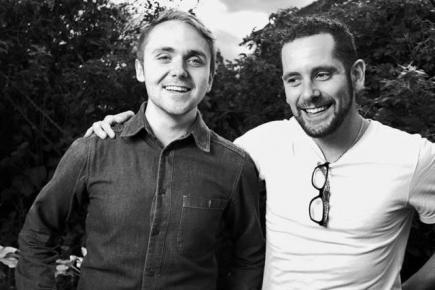 PARTNERS IN CRIME: Neil (right) and Lloyd hope to take the film to international film festivals
 
Song writer Jack Bennetts penned two songs that Brennan sings in the film and Gaydio's Chris and Emma also lent their voices to some of the scenes.
Now the movie is complete, Neil, Jody and Lloyd are hoping to take the film to both local and international film festivals.
Ely said: "It's been really hard work. Managing disasters, working on a tight budget and having the project completely dominate my life has definitely been a struggle, but the team are incredible and I'm so pleased with the end result.
"Obviously this is a romantic comedy, but I hope people can relate to it, and if it makes people think or feel better about themselves then that's fantastic."
3 in a Bed will premiere at Manchester's AMC cinema on Monday June, 30.