Ariana Grande is set to raise millions of pounds for those affected by the recent terror attack when she presents her 'One Love Manchester' benefit concert on Sunday, June 4.
The pop princess – who had just finished performing when the bomb claimed the lives of 22 people at Manchester Arena on May 22 – will be joined by a galaxy of stars at the fundraiser held at Emirates Old Trafford.
Tens of thousands of people will be in attendance as a whole host of famous faces raise money for the Red Cross's Manchester Emergency Fund.
Here's everything you need to know ahead of the concert.
Who's performing?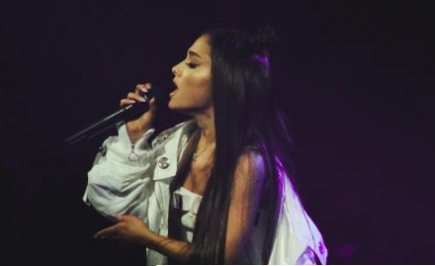 BACK: The songstress will be returning to the city
Ariana has recruited some of the most famous names in the music industry for the benefit.
The 23-year-old will step onto the stage along with Justin Bieber, Katy Perry, Miley Cyrus, Pharrell Williams, Usher, Niall Horan, Coldplay and Take That.
Robbie Williams, Little Mix and Black Eyed Peas were most recently added to the incredible line-up.
Who else is expected?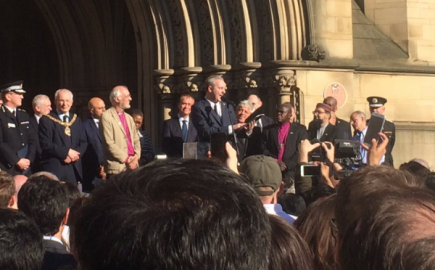 POWERFUL: Walsh's words caputured the defiance of Manchester 
Poet Tony Walsh – fresh off performing his poem 'This Is The Place' at the vigil last week – is scheduled to appear.
There are also rumours that brothers Liam and Noel Gallagher will reform Oasis for the event.
The speculation began when Black Eyed Peas member Taboo Nawasha unexpectedly included Oasis in a tweet about the line-up.
Earlier this week, Liam played a charity gig at The Ritz to raise money for those affected by the terror attack.
Are tickets still available?
Ariana initially made tickets available for those fans who were in attendance at her tragic concert on May 22.
One Love Manchester then sold out in just six minutes when the general sale began at 10am earlier today.
Secondary sites such as Seatwave, Viagogo, GETMEIN and Stubhub previously revealed that they would not be selling tickets once the original batch sold on Ticketmaster.
eBay has now said that it will crackdown on people who are trying to profit from the recent terror attack by flogging tickets.
Please do not attempt to sell #OneLoveManchester tickets on our site. We are actively removing all listings & restricting sellers who try to

— eBay.co.uk (@eBay_UK) June 1, 2017
How can people watch?
Fear not, you won't need tickets to experience the fighting spirit of Manchester.
Instead, the benefit concert will be broadcast live on BBC One from 6.55pm on Sunday.
ITV have even moved the final of Britain's Got Talent to avoid a clash.
A rep said: "Ariana Grande's One Love Manchester benefit concert is bringing artists and the public together, and will raise funds for the Red Cross's Manchester Emergency Fund.
"We have no desire to distract from this important cause, so we have taken the decision to move the Britain's Got Talent Final from Sunday night."
How much money will the benefit raise?
It's anticipated that the concert will raise £2million for the We Love Manchester Emergency Fund.
Tickets were priced at £40, with proceeds going towards the fund.
What will the weather be like?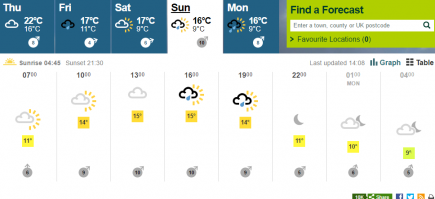 STANDARD: Rain is forecast during the day
BBC Weather is reporting that it will be 'breezy with a mixture of sunny spells and scattered, locally heavy showers' on the day of the benefit.
By the time the event starts, temperatures of around 14degrees are forecasted.
Essentially, it's just the type of weather that people are used to in Manchester.
What security measures are in place?
Organisers are warning ticket-holders against bringing bags to the event.
How can you get to the venue?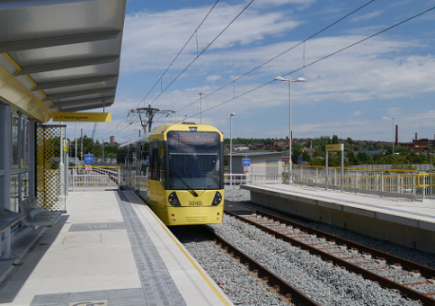 GENEROUS: Metrolink are doing their part
Metrolink has announced that travel to and from the cricket ground will be free for those people with tickets.
The move has been praised by Mayor of Greater Manchester Andy Burnham.
He said:  "This a wonderful gesture from Metrolink and I'm sure it will add to what will be a moving but memorable event for everyone attending on Sunday. This is in keeping with the spirit of generosity that has been building in our city over recent days.
"This is also an appropriate opportunity for me to thank the Metrolink staff who helped on the night and all the transport staff who have played their role in helping the city recover, including all those at Victoria Station.
"This gesture and the regard it shows for people is another example of this great city's values shining through."