A small, independent brewery based in Salford which is fast becoming well known for its philosophy for using the finest ingredients and keeping things simple, First Chop Brewing Arm is going places.
Here at MM, we decided to visit the guys at First Chop to meet the man behind the beer and to see just what goes in to producing such fine ales.
On arrival at the brewery, located under the railway arches in Salford, I'm greeted by Richard Garner, a straight talking, 42-year-old from Bury.
Richard initially began with an interest in the ales he would stock in his bar The First Chop in Ramsbottom.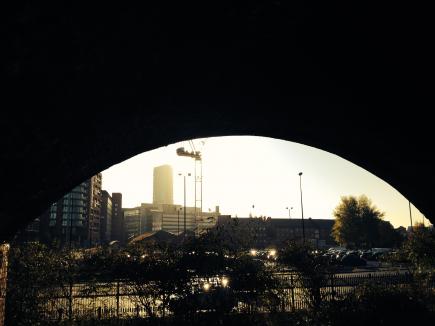 TUNNEL VISION: The brewery has a unique location under a railway arch in Salford
"I was always quite proud of the beers that we sold in the bar and I naturally just developed an interest from there," he said.
"I'd look to see what went into producing them and actually visited a few breweries to see the process.
"I thought to myself this is something I could do myself and maybe do a bit differently to the brewers that I'd visited."
Initially, Richard began brewing on a borrowed brewery in Bury (try saying that quickly after a couple of First Chop's 5.4% South Island Pale Ales) for about a year which proved to be a very successful.
The relatively small batches of ale sold out quickly and led Richard to look for a permanent place to make his product.
However, finding the right location for his venture proved more difficult than he thought.
"I spent a long time finding the right place," explained Richard.
"I wanted somewhere fairly central because I wanted to hold events at the brewery itself, and also we wanted somewhere with an outdoor space for people to be able to come along and sit outside, drink the beer and listen to music.
"The place obviously had to have enough room to brew the number of batches we wanted as well."
After finding the unique site in Salford, Richard admits he is very pleased with the way things are progressing.
"My aim was in the first year to have three fermenters set up and that's exactly what I've got so I'm pleased with how it's gone," he admitted.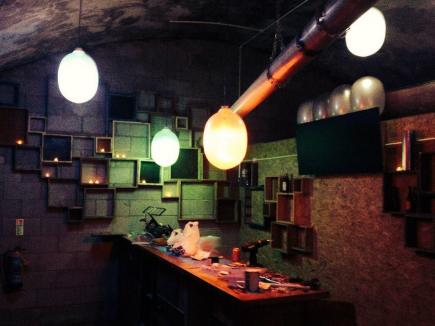 BEST BAR NONE: The bar when it was a work in progress
With the current trend for real ale in the UK showing no signs of abating, Manchester in particular has seen a plethora of independent brewers setting up shop making it harder – for the smaller brewers in particular – to stand out, in what is becoming an increasingly saturated market.
Coupled with the number of bars and pubs that are closing down at an all time high it seems to be a particularly difficult time to enter the beer trade.
However, the statistics do not seem to concern Richard who clearly has confidence in the ales he is producing.
"People say there are about 20 bars closing a week, but that's 20 shit bars closing a week," he said.
"We only use the best ingredients and if you use the best ingredients and if you make a quality product there's always going to be someone who wants it.
"The 20 bars that are closing will most likely be serving shite."
You cannot deny that First Chop Brewing Arms ales are clearly made with a care and attention that sets them apart, and listening to Richard talk about his craft, he seems more akin to a wine maker producing a full bodied Chateauneuf du pâpe.
A parallel that Richard himself draws to the brewing industry.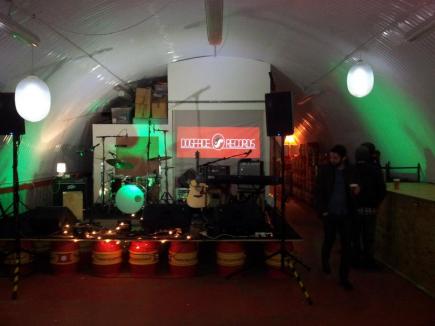 ALCO-POP: The brewery holds events with live music
"It's similar to wine making to be honest, in that the ingredients are affected by where they're grown and the weather that year.
"We get our hops from all over the world depending on where has produced the best at that time."
So, whether you're opting for the 5.4% South Island Pale Ale, or the award winning 3.5% hoppy blonde AVA (named after Richard's daughter), you can rest assured that many an hour of time, effort and care has gone into each sip.
For more information, visit First Chop Brewing Arm.
Images via Facebook, with thanks