The rail network in the North of England is to be revitalised between now and 2020, according to new government plans.
Patrick McLoughlin, the Secretary of State for Transport, has promised to accommodate an additional 19,000 Manchester commuters by introducing 120 new carriages to peak-time services, as well as a whole new fleet of trains.
A wide range of fresh alterations could also include later connections on Sundays and free-to-access internet on all trains.
Speaking to MM last week, Mr McLoughlin said: "Commuters can expect to see more services, better services, new trains, Wi-Fi, and will come into stations that are refurbished."
But a 2020 target means the government's proposals are still some way off, and with May's General Election fast approaching, MM decided to ask the people of Manchester whether this is could all just a ploy to try and win votes in the North of England.
Suzanne Tulip, 58, a National Accountant from Stockport, believed it would be a great idea if they could improve the rail system in the north and bring Manchester closer to the standards of London.
She said: "Their rail systems are much better than ours and a city like Manchester could benefit massively from that."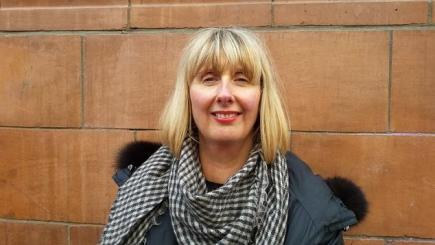 CATCHING LONDON: Suzanne thinks the North needs more rail investment 
Amanda Coxon, 58, a stylist, also from Stockport, said: "I think they will keep their promises and make the rail systems better. They have said they will revamp the North's rail system, but it might not be as quick as they say it could be."
Students of Manchester, however, are less optimistic about Mr McLoughlin's new pledge, and disagree with the likelihood that the government will fulfil their ambitious promises.
Eli Andrew, 18, a student at MMU, didn't believe the government would do anything to improve the rail networks.
"No, they will not do anything at all; I wouldn't trust the Tories with anything let alone the rail system," he said.
"They wouldn't bring anything up here because it's the north and they're based down South."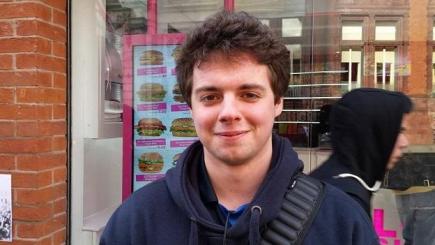 NO FAITH: Eli won't trust the Tories to fulfil rail promise
Fellow students, Jacob Pigg, 20, and Ian Last, 18, also studying at MMU, had similar thoughts to Eli.
"I don't trust politicians. None of them say what they are going to say and do something entirely different, so why would it change now?
"The Tories are a bunch of slimy bastards so I'd say it will not happen."
Ian said: "I don't think they would make such dramatic changes as they say. They wouldn't just throw that sort of money up here without a motive.
"It's definitely to win over the votes in the North, but people believing them or not is a different matter."
Ian Hannon, 39, a government worker in Greater Manchester, maintains that the government will be true to their word, and denies the suggestion it is simply a pre-election stunt.
Speaking to MM, he said: "I don't think it's a ploy. There is lots going on in parts of the North, like Liverpool and Manchester, and these are the places where they need this sort of investment to help them grow further and be comparable to London.
"There's been lots of investment already in Manchester with Victoria station and other projects, so I don't see why there can't be more investment around here."
 Sharon Costello, 42, from Firstwood, highlighted the government's recent comments on austerity and cut-backs.
"The government complain and say they have no money and have to make drastic cuts, yet they want to spend large amounts of money to improve the rail system in the North. I just can't see it being done."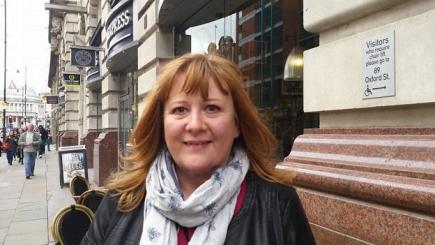 TOO GOOD TO BE TRUE: Sharon says government cuts stand in the way of progress
Jul Parkin 40, a factory worker in Manchester, was inclined to agree with Sharon.
She said: "It's a great idea, but I find it hard to believe with the election coming up. I don't think it would have been said if the Tories and Liberal Democrats didn't have such a poor reputation in the north."
Lyn Byrne, 56, a PA from Manchester, agreed with Jul, and also highlighted the importance of the election being around the corner.
"I would definitely see it as a ploy. It's coming up to the election now and politicians start saying anything they can to grab voters attentions, whatever the hot topic of the week is.
"Whether it is the NHS, schools or transport, each party will say they will do something amazing to improve it, but if the election wasn't on they wouldn't be as dramatic."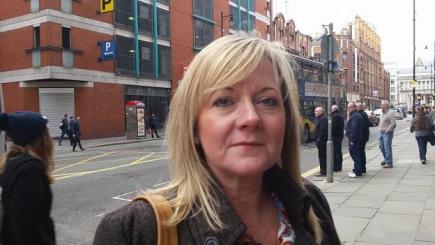 DEFINITELY A PLOY: Lyn thinks transport is just flavour of the week for the government
Pat Plunkett, a pensioner from Denton, was unsure what to make of what the government said, but definitely believed it's what the North needs.
She said: "It is definitely a way of winning back Northern voters; the trains around Manchester especially are appalling."
Pippa Flanders, 56, agreed with Mrs Plunkett, saying the government are going to say anything to get them re-elected.
"The trains in Manchester are awful. You get on and it's always standing only – if that! They're cold and damp and you never have a comfortable journey on them. It does need changing."
Image courtesy of Abhijit Tembhekar, with thanks