As lockdown restrictions ease across the country, three personal trainers have spoken to Mancunian Matters to discuss the impact that the COVID-19 pandemic has had on personal trainers and gyms.
With the pandemic limiting personal training to online, the format of online training is also discussed and debated to determine whether it can ever be the same as receiving personal training in-person. 
Based at Deansgate's Gymgame, Lee Fellows has looked on the positive side of the lockdown.
Whilst keeping in regular contact with his private Facebook fitness group of a couple of hundred people, Fellows, 43, noted how this time can be used for maintaining your own physical fitness whilst still in the comforts of your own home.
"I've been interacting with my clients, posting videos on my Instagram page 2-3 times a week, including dietary meals to demonstrate how to sustain a well-balanced diet in lockdown.
"Above all else, trying to show people that it is possible to stay fit and healthy.
"Most people can perform 4 of the simplest moves needed to train the whole body and to get a good home workout includes a squat, a push up (even if it's a half one), a lift using a suitcase or heavy bag as the weight, and finally performing a sit-up, so it really is that easy and doesn't take up any cost or very much room.
Alongside training at home, this can also be achieved through the assistance of booking an online personal trainer. With online training being a business on the rise through companies such as Les Mills, Fellows acknowledges that the format is here to stay, commenting on the pandemic's impact.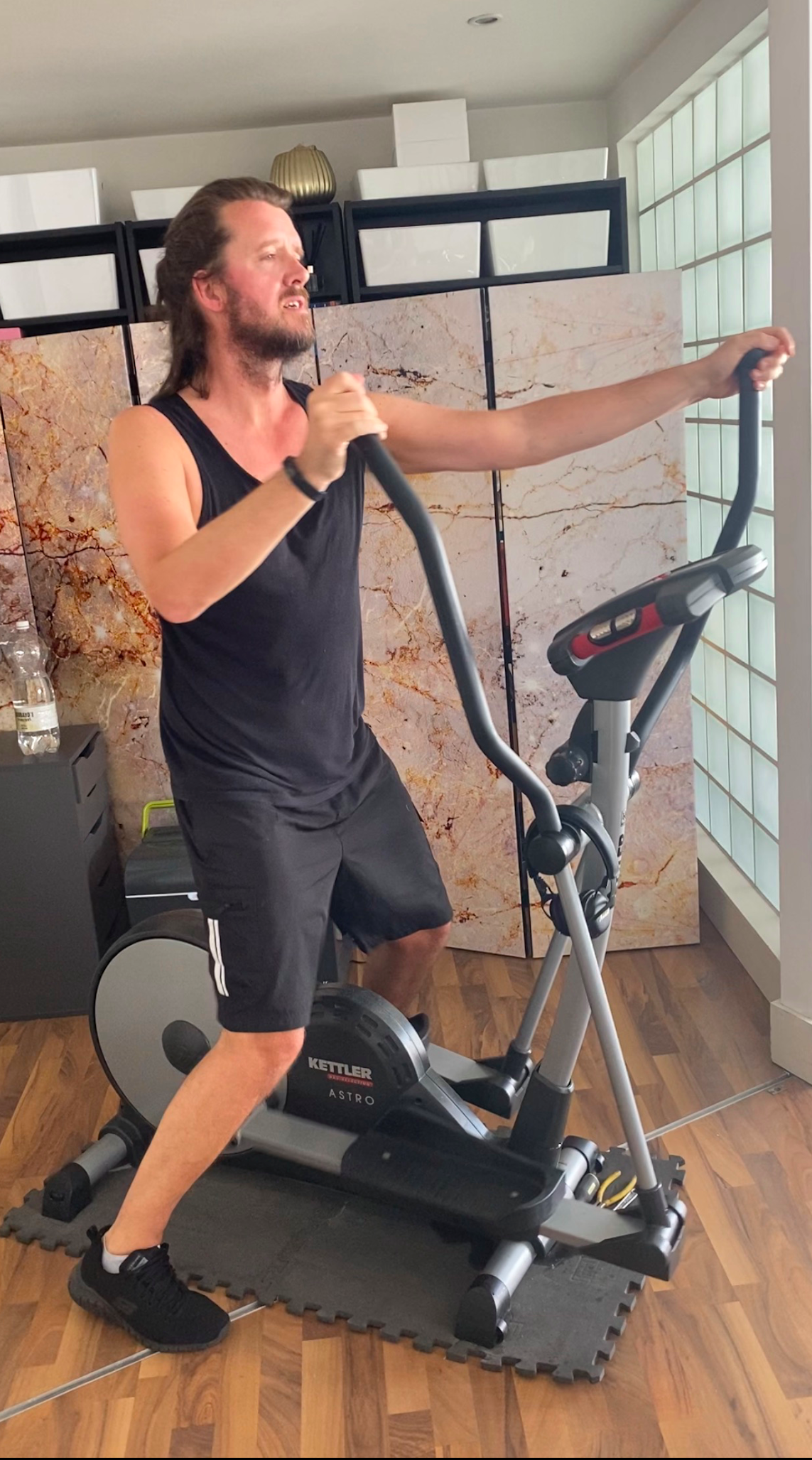 TRAINING: Lee Fellows
"I think it's created a different dynamic for online trainers. It's allowed trainers to keep working to some degree. There's no reason not to work if you're a trainer, it's obviously a competitive market.
"I know the online market for online personal trainers is growing with the help of technology and various social media platforms. We are now able to train people all over the world and we have never had it so good.
"I think it has its place, something I've done before. From a client's point of view, it's being accountable. If you sign up for some online sessions, it's about being accountable.
"If you pay a trainer, two, three, four, five hundred pounds, you give it your all."
"I am just a little cautious of making sure the online trainers are qualified to be able to prescribe the exercise and nutrition that they do."
Whilst the option of online training is there, it's not an approach taken to by PureGym Manchester Urban Exchange's Mike Brookes, who emphasises the importance of in-person training, both to the client and to the trainer.
"No current clients haven't converted to online, most are wanting physical one to one guidance in-person and not by virtual video.
"Of course, there are personal trainers that would disagree, but based on my clients, this is how I found it to be.
 "A majority of personal trainers are reliant on the gym's atmosphere for members for their own conversions. As the gym has closed there are no physical members to approach and to convert into potential clientele.
"With the gyms closed there is hardly, or any, new clients reaching out for one to one sessions and with the massive influx online of other companies for virtual group home training, it has affected personal trainers greatly by the lack of income and work."
As Brookes touched upon the current economical difficulties of gyms and trainers, G42 Studios Gym owner and personal trainer John Clarke emphasised that this could be the end for a few.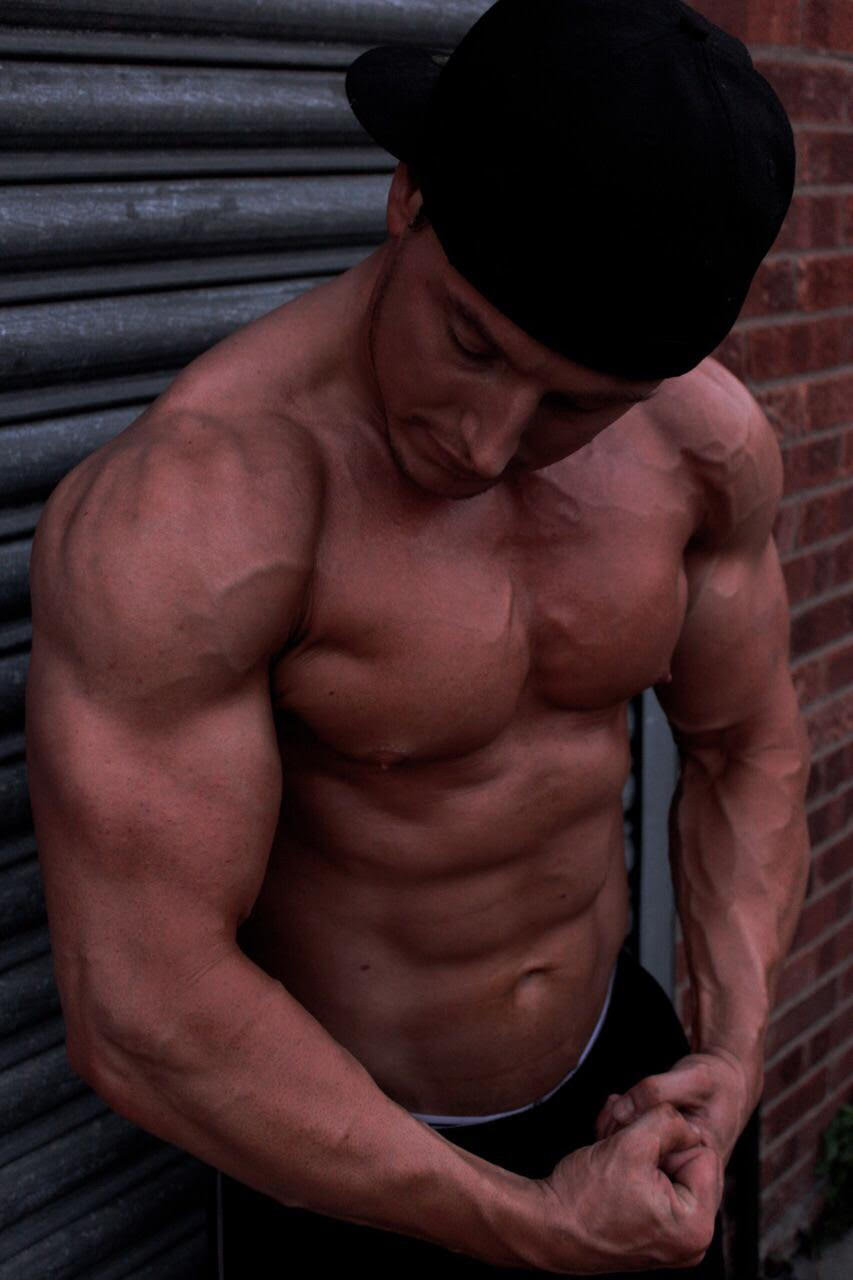 VIRTUAL SESSIONS: John Clarke
"I think for some, it could be the end of them, definitely.
"Some of the trainers in my gym are quite lucky as they have other part-time jobs. One's a fireman, one does teaching, one works a couple of days in an office so they always have something to fall back on.
"Especially if you're new to personal training or just opened a new facility, I think it could be the end of you".
The belief is similarly agreed upon by Fellows, who notes the nationwide uniqueness of the current situation.
"This is something we've never seen in our lifetime and we all have had to adapt.
"Gyms too will have to adapt as well and unfortunately some may not make it when the lockdown is over, we can't open gyms to 50% of members, it's just not cost-effective."
Whilst the alternative to in-person training is the format of online, Clarke, 35, acknowledges that whilst it's the only option right now, it will never be the same as training in-person.
"During this period, there's no other choice, it has to work. But it's never going to be as good.
"Online might grow, but with something like personal training, you need to be corrected in person. You need to be altered how you are and criticised for your form. Like learning the guitar on youtube, it's not the same as getting lessons in-person.
"It's better than doing nothing, but in my opinion, it's not as good, but right now you have no other choice.
"Online will slowly grow and grow like it has with online shopping, but it will never completely eradicate or totally take-over in-person training".
With clients such as former British, Commonwealth and European super-lightweight champion Robbie Davis Jr. under his belt, Clarke, also shares from firsthand experience one of the problems with the format.
"I've done online with other people, I started doing it myself and the service I had from the people was terrible.
"You could tell they sent out the same generic stuff out to everyone.
"There was no actual tailoring of it to the individual, as much as they say it is, it's b*******.
"Especially if you're a big name online, you can't handle the masses."
Similarly, Brookes, 44, states: "If I'm honest, 99.9% of people want physical one to one personal training, especially inexperienced clients."
The biggest question surrounding the gyms will be the amount of public usage, once they finally re-open.
With more and more COVID-19 lockdown procedures being eased over time, it is still unclear if gym reopenings will be sooner, rather than later, due to the various hurdles surrounding social distancing.
For Fellows, gym usage may have a dip post-lockdown but will eventually rise back to how things were.
"I think when we open again, which hopefully will be in July, some people will be cautious and will want to be sure that their gym is a safe place to go and exercise.
"At the GymGame, we have been working remotely tirelessly throughout lockdown and completing our risk assessments to make sure that when we open, we will be ready.
"I think it will go back to how it was, there may be a slight drop in memberships, but I feel it will eventually get back to pre-lockdown but it may take three or four months to do so."
This view is not shared by Brookes, who believes it will be only until the introduction of a COVID-19 vaccine, for when gyms can start regaining customers.
"For the next six months, it will still be more online-centric with worldwide training companies until there is a vaccine that can be used on the spread rate of the virus to diminish it to a safe level."
To get a clearer estimate himself, Clarke asked people over social media to get a view on what the answer could be and the results showed that it may take some time.
"I did a questionnaire online on the Instagram of the gym asking 'will you be rushing back to the gym or are you enjoying working from home' and more people actually answered they were gonna carry on working from home for a while.
"What you've got to factor in that is that it's because they're more worried about crowded gyms and catching the disease.
"If that was taken out the equation, I think they would go back to the gym just because it offers much more of a variety.
"I think there will be a lot of cheap home stuff for sale on eBay soon because I think once people have the confidence to go back to the gym and know they won't get sick, they will go back."