The Exorcist is known by many as the most terrifying piece of cinema ever created.
But one Manchester woman experienced the full force of the 1973 horror film like no other. 
Gina Frost, 57, suffers from a neurological disorder that gives her horrifying hallucinations, which she believes stems from the physical and mental abuse she suffered as a child.
And watching the movie gave her such vivid hallucinations that Gina felt she was going to go mad. 
"I watched The Exorcist when I was 18 and I was ill for weeks. I locked myself in my bedroom," she told MM.
"I started to see rats running up and down the walls. I was trying to hide myself. I was hearing the sounds that resonated throughout the film. It would trigger my mental visions."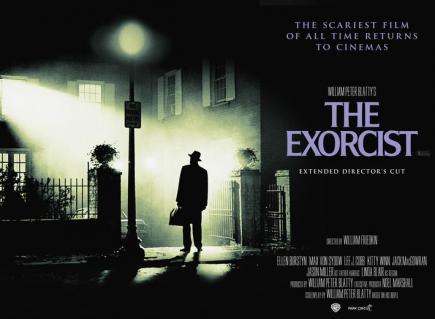 'SCARIEST FILM OF ALL TIME': The Exorcist terrified audiences in 1973 and still does today
Gina, from Clayton, said she kept the whole experience to herself, with no real understanding of why she was suffering such frightening hallucinations.
"It took me about nine weeks before I could feel like I could get back to the normal world, as it were," she said.
"I just locked it all way. You get confused about things like that and you think people are going to react to you very badly."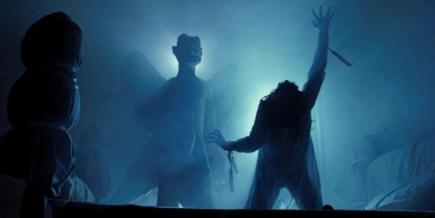 HORRIFYING HALLUCINATIONS: Sights and sounds that Gina witnessed in The Exorcist triggered terrifying visions
Gina was diagnosed with a number of neurological disorders in 2007 after trying to conceal her issues throughout her entire life, believing doctors would think she was 'mad' if she confessed.
She even concealed her vivid hallucinations from her husband for 15 years, before coming clean a decade ago.
"I've never been able to watch a horror film or anything with sexual violence because of the way I'm wired. I see it far worse. It's far more vivid," she said.
Gina, director of Manchester production company Three Minute Theatre, suffered a seizure in her 40s that brought some of her neurological problems to light.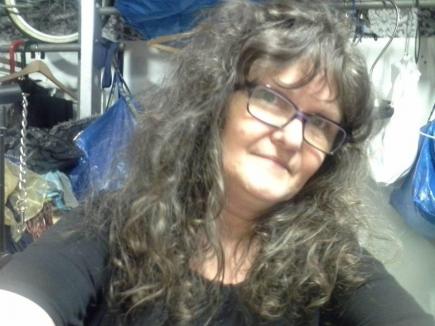 TORMENTED: Gina has faced halluciantions for years after a traumatic childhood 
At first, doctors believed she had suffered a stroke and tests uncovered some of Gina's problems. The seizure also caused nerve damage, which she has to take medication for.
"It answered a lot of questions that I'd had and that I was frightened of raising with anyone because they might think I'm mad," Gina told MM.
"I was convinced that I would be sectioned, but I wasn't."
For fear of being insane, Gina continued to conceal her hallucinations for many years, and even kept them from her husband, John Topliff.
"It took me 15 years to tell my husband because I was frightened he'd leave me. When I did he insisted I see a doctor and I plucked up the courage to tell them," she said.
"John started out being a nurse so he's naturally a caring person. He had an idea about things but didn't really face me with them because I was coping with it."
Gina's issues gradually got worse over the years, making it harder for her to conceal them from John, who she has worked with for decades.
"We worked in a band for twenty odd years, and toured together, so we were in each other's pockets," said John, from Hayfield, Derbyshire said.
"So it was very difficult to keep anything secret in the relationship, but there was always this side of her that she kept quiet. I knew she had a troubled mind, just not the extent of it.
"In the 80s and 90s, we were doing cabaret shows every night, but you cannot be yourself, you can be somebody else.
"It's an interesting psychological thing that she became this on-stage persona, singing, dancing, doing comedy, which was absolutely at odds with the person that she felt like."
After confessing to her husband around a decade ago, she was persuaded to visit a doctor, who subsequently referred her to see a neurologist in Preston.
The neurologist diagnosed Gina with Hemiplegic Migraine, a rare condition that has been linked to a genetic abnormality, and Arrested Hydrocephalus, a disorder that results from a disruption in the balance between the formation, flow or absorption of spinal fluid in the brain.
The hallucinations are something which she still kept to herself though – until around six months ago.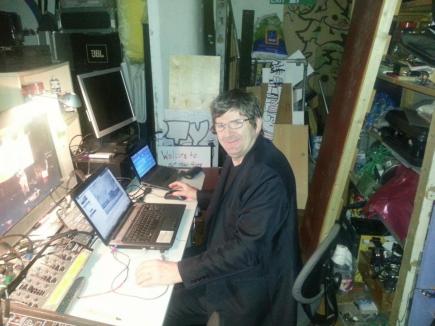 SUPPORT: Husband John has helped Gina face up to her demons
When she did come clean, she was diagnosed Post Traumatic Stress Disorder (PTSD), a condition that affects those who have witnessed or experienced traumatic events.
"I was terrified of telling him in case he sectioned me," she said.
"I had it in my head for as long as I can remember that I was mad and if I told anyone they'd put me away.
"I think what was happening is they were getting worse as I was getting older, so I think the manifestation was manifesting itself even more because I wasn't talking about it, I wasn't dealing with it and I wasn't getting any help.
"That's what drove me to have to tell the doctor, who told me I'm going to have to accept the problems I have. He told me that if it got worse it could end up feeling suicidal."
John, who has been married to Gina for 19 years, worked for the British Army during 80s, so was familiar with the symptoms of PTSD as it is a condition that is common in soldiers.
"Daytime hallucinations are usually a sign of underlining problems, usually PTSD," said John.
"I worked for the army in the 80s so I knew a lot of soldiers who had it and would suddenly just flash into a horrific situation.
"In Gina's case, I think it's a result of a horrendous childhood from what I can see."
While doctors are unsure Gina's problems are biological or a direct result of her past, Gina believes much of it stems from her childhood.
A child of the 70s, Gina says her father, who is deceased, came from a militarised background, which was enforced on the family.
She says she was subjected to 'mental abuse' and experienced persistent beatings, which may have caused permanent brain injuries.
"I think a lot of that is what happened to me as a child," she told MM.
"You weren't allowed to speak. In the 70s, children were told that they should be seen and not heard.
"My mother experienced domestic violence and we used to hear it. I think because my father had been a military policeman, he had strange ways of discipline.
"It was things like showering you in freezing cold water and threatening to throw you in the sea or threatening to throw you in the deep end of the pool.
"It was all a kind of cruel, mental torture."
Gina says she would wet the bed every night, something which she now knows as one of the symptoms of PTSD.
With her new project, Brainwaves, Gina is attempting to demonstrate, through music, what being inside her head is like.
She hopes this will help to attract people who have suffered in silence for many years.
"I'm trying to find people who are similar to me with PTSD," she told MM.
"I think the problem is in response to the abuse that's being uncovered at the moment from the 70s and 80s.
"As a child, I can remember, the motto was, 'what goes on behind closed doors is their own business'."
"So I think the result of my problems have been caused by my childhood and it's only really now clear why I've got these problems."
Gina also hopes Brainwaves will help her tackle some of her own personal demons as well as encourage others to speak out about their own experiences.
"If I hadn't have been with my husband John, I don't think I'd be in the situation that I'm in right now, which is finding out what the problems  are, dealing with them head on and taking on a project to help other people through the use of music.
"I've been singing all my life since I was a kid in church, so I thought I might as well use it for this project because music is an emotional layer that people are prepared to listen to and absorb.
"If you try to do it through conversation people tend to lose interest and switch off.
"Plus, the sound you experience in your body doesn't resonate as well in words as it does in music."
To donate to Brainwaves, click here.
Stills of The Exorcist courtesy of Warner Bros via YouTube, with thanks.