Prime Minister David Cameron announced earlier this week that he would rule out reducing the minimum voting age from 18 to 16.
The debate over whether it should be lowered comes after Scotland gave 16 and 17-year-olds the chance to vote in the Scottish referendum.
It was the first time in British politics that people aged below 18 were allowed to vote, and it was deemed a success after more than 100,000 16-17 year-olds took to the polling stations.
Such was its popularity, questions over whether England should follow suit ahead of next year's general election were quickly raised, but have since been dismissed by Mr Cameron.
Here at MM, we wanted what the people of Manchester thought and took to the streets to ask:
Should the voting age be lowered to 16?
The majority of people in Manchester agree with Mr Cameron and believe anybody below 18-years-old should not be allowed to vote. 
Paul Reilly, 38, a tutor from Salford, said: "Not in my view. I don't think enough people at that age are old enough to form an opinion.
"I don't think it was right for it to happen in the Scottish referendum, and in my opinion more should be done in schools to educate them on politics if they want a vote."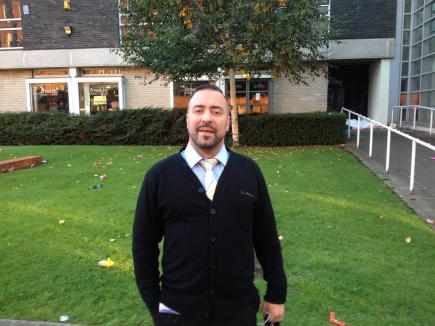 TEACHER KNOWS BEST: Paul Reilly believes more needs to be done to educate youngsters
Andy Shinler, a self-employed director, said: "It's a difficult one.
"My gut feeling is that you shouldn't lower the age because between 16 and 18 you're pretty clueless regarding politics.
"You haven't got a good intuition about what life is about and what the implications of a vote is."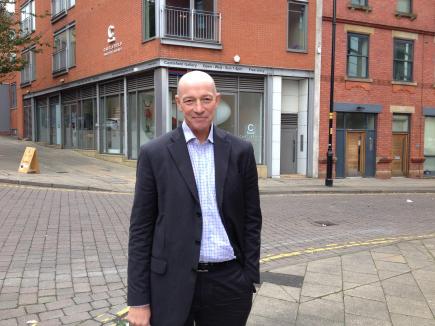 IT'S A NO: Andy Shinler doesn't think the age should be lowered
Janet Rushworth, 50, a personnel manager from Halifax gave a similar response.
She said: "In my opinion the majority of 16-year-olds are more interested in socialising and don't know enough about politics to make an informed decision.
"It would be a risk to allow young people to have a voice in such an important matter."
Emma Samford, 20, a sports student at Huddersfield University, shares a similar view.
She said: "No they shouldn't because I think they're unaware of the wider issues in the world and will just vote for the parties on face value rather than looking at the policies in detail.
"You could argue they're not well educated enough in terms of general knowledge and world policies to have a view that they understand."
Adam Rachlin, 22, who works in finance and is from London, said: "No, I've met 16-year-olds and I think some of them talk a lot of nonsense and are not mature enough to deserve a vote.
"In fact I think it should be raised."
Gary Ogden, 44, a car-parking enforcement officer from Stockport, disagrees and highlights the other things kids are allowed to do at 16.
"If they are mature enough then yes," he said.
"It worked in the Scottish referendum so why not.
"Plus they can go to war and get married at 16 so why can't they vote? It doesn't really balance out."
Farid Vahidi, aged 24, who has lived in Manchester for seven years, believes youngsters should have an option to vote but is concerned at their lack of political knowledge.
"They should be allowed a say," he said.  
"However, before they have the ability to vote they should have the proper education and knowledge on how to pick and what to look for in a politician – not just base it on what they look like.
"They need to understand what the party policies are and what's in their manifesto."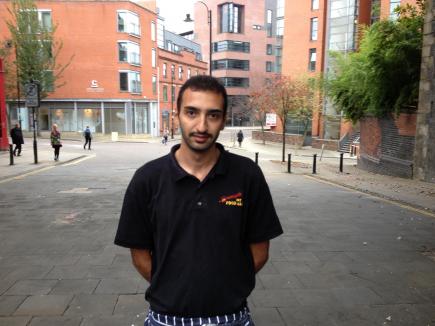 ALL FOR IT: 16-year-olds should be given the vote, says Farid Vahidi
Sjamel Clare, 16, originally from Holland and a student at Manchester Academy, disagrees and thinks people his age are mature enough to vote.
He said: "Yes, I think we are old enough to vote and that we do know enough about politics.
"I agree that we should learn more about it at school but I think people underestimate how much we actually know."
Vania To, 33, a housekeeper at a Manchester Premier Inn agrees and feels it's time for the younger generation to have an input in political matters.
"I think it should be lowered," she said.
"The result of this general election will effect them in the coming years and they will be twenty years-old before they can vote again.
"It's their future so of course they should be allowed to vote."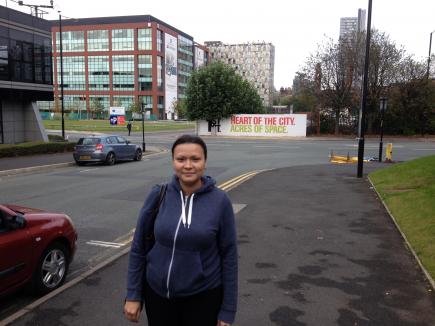 'IT'S THEIR FUTURE': Vania To is all for letting 16-year-olds have the choice
Lynn Sherlock, 54, a colleague of Vania, is in agreement but feels more needs to be done to educate youths on politics.
She said: "I believe it should be lowered, but I also feel that they need to know more about it.  
"I don't think they learn or know enough about politics so maybe if you hand leaflets out to schools and explained politics more it would help."
Image courtesy of John Keane, with thanks