To reduce the 'shame and stigma' attached to HIV, Prince Harry and other celebrities including Gemma Arterton and Ricky Hatton bared their secrets yesterday in a video to support a campaign for World AIDS Day.
World champion Boxer and Mancunian hardman Ricky Hatton shamelessly confessed to his fear of cats.
Prince Harry revealed to the world that he gets nervous when he is public speaking, despite having had to do it all of his life.
MM took to the streets to find out whether the people of Manchester would be willing to share their secrets for a good cause… and found some surprisingly candid individuals!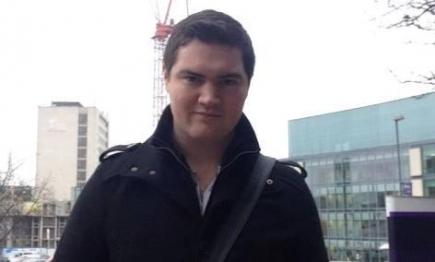 DEPENDS ON CAUSE: Phil would only expose his secrets if he believed in the campaign
Phil McKenzie, 24, a graphic designer from Greater Manchester said: "It depends on the secret and the cause.
"Would I reveal I had killed a Muslim in the name of the war on terror? No! Would I reveal I was gay in order to further gay rights? Yes! (If I was gay.)"
David Graham, 71, retired, from Bury thinks it is a positive movement.
He said: "Yes, I think it is a very good way of relating to other people. My secret has to be the fact that when my wife goes shopping I go out for a smoke even though I told her I stopped smoking 20 years ago. I hide my cigarettes in the shed."
Shopworker Kate Brown, 36, however is not so sure. She said: "I would not to be honest. I do not see how revealing your own secret would help save lives. I am sure they would rather have Harry's money than his secrets."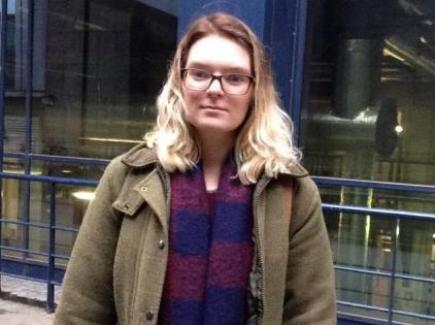 SECRET EATERS: Lucy admits to nicking her flat mate's food
Lucy Wood, 21, a student from Salford disagrees: "Yes, because it would further a good cause. A secret isn't life changing but an illness like AIDS is. My secret? I steal my housemates' food."
Technician Carol Jenson, 39, from Rochdale also supports the campaign: "Why not? It's making the royal family human. I definitely would.
"I can tell you about when I locked my bike up in town. When I got back I had locked mine and someone else's up to the rack by mistake. And he was there fuming.
"I didn't let on that it was my bike, I told him I had just seen the person who had done it walk off into the precinct with a red top on so he headed off and I quickly undid my bike and got out of there pronto.
"He was so mad and I felt so guilty, and embarrassed."
However 22-year-old Abdul Mozambek, a student at MMU, disagrees because of the cause.  
He said: "I would not do it for the same cause as Harry because I have not been affected by AIDS. I would do it for a charity I care about but only if it was worth it."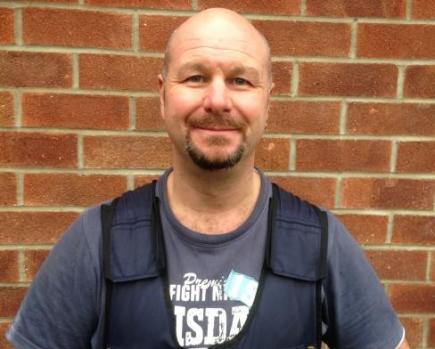 DON'T TELL THE MISSUS: Andrew revealed that his wife wasn't the only one he had his eye on
Andrew Grantham, 44, a plumber from Rochdale, said he most definitely would: "Yes, my secret is that I had two dates on the same day. One of them is now my wife of 16 years. She never knew until now!"
Jackie Welsh, 49, a traffic warden from Bury, kept her secrets under wraps.
She said: "Of course. At the end of day, we should not have secrets anyway. The cause is far more important than one of my secrets."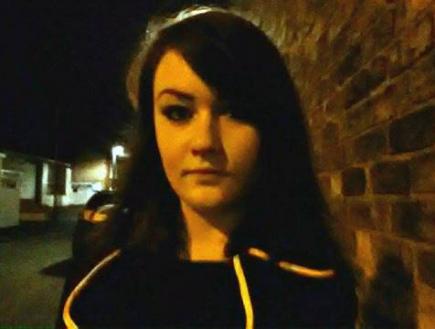 NAIL BITING TRUTHS: Catherine happily admitted her dirty little secret for the cause
NHS administrative secretary Catherine Grant, 22, said: "I wouldn't think twice about it! My secret is that I used to eat my toenails, even though I know how disgusting that is!"
Tom Solloby, 26, a teaching assistant from Bury, said: "I would, and I would reveal that I used to fancy Jo from S Club 7…even though she is so, so butch. Especially these days!"
To watch Prince Harry revealing his secret click here. 
Main image courtesy of Jehane, with thanks.