When you work long, tiring hours, time away with family or friends can be a lifesaver but what happens if you forgot to book in advance or want a little spontaneity?
The staggering cost of last-minute travel is so high it often causes all its own stresses and, for 43% of Mancunians, it means they will cancel their plans altogether.  
In fact four in 10 have missed a trip with friends, 25% missed a family event and one in 10 was even forced to miss a friend's wedding due to soaring prices, according to a new study.
This research – conducted by long-distance ridesharing service BlaBlaCar – also found that 20% of last-minute travellers believed they could have saved between £100 and £500 if they had booked in advance.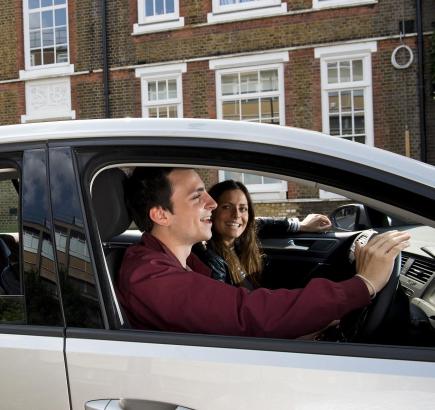 RIDESHARING: BlaBlaCar matches you with others doing the same long-distance journey so you can share the cost
Daniel Benamran, head of BlaBlaCar UK said he was shocked by these 'outrageous' findings.
He said: "I'm shocked by today's results. Of course, concerns about the cost of last-minute travel are nothing new.
"It's outrageous to learn this is forcing so many people in Manchester and the surrounding area to miss something as important as a wedding.
"An affordable alternative is not just desirable – it's critical."
The study also showed that only 32% of people use ridesharing services, even though it's 79% cheaper than the cost of a train ticket.
BlaBlaCar is Europe's leading long-distance ridesharing service, and has created a global, trusted community of drivers and passengers across 19 countries.
It is designed to connect people who are travelling to the same location, minimising costs for the driver, and costing next to nothing for the passengers.
Helen Wroton, who has been offering rides through this service for four years, said: "I work in London but live in Cornwall, which means a weekly round trip is 500 miles.
"I started using BlaBlaCar to reduce my petrol costs. For most journeys, I take two or three passengers- each contributing £20, so I can recoup £120 a week.
"Of course the benefits are financial, but I have some regular passengers and we've formed firm friendships- an unexpected benefit to joining up!"
Clearly, services like BlaBlaCar are making both regular and impulsive travel more cost-effective, but, how does it actually work?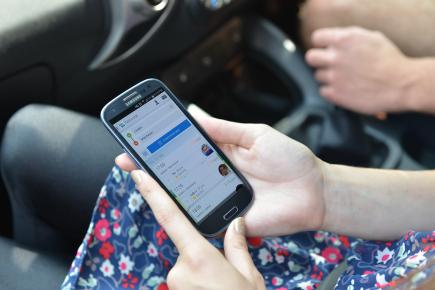 JUST A CLICK AWAY: The BlaBlaCar app allows you to choose a driver based on how talkative you want to be during the journey
After locating a driver/drivers who are making the same journey, passengers are able to select their driver by reading their profiles and chatting one-on-one.
Whether you're a chatter-box or more of a keep-to-yourself kind of person, you can rate yourself from 'Bla' to 'BlaBlaBla' – hence the name.
After choosing your driver, you make a secure payment and then receive your driver's mobile number to make the final arrangements.
As Britain transforms into a 'sharing economy', it appears services like these are going to lead the way for future travel.
So don't be scared to look at last-minute weekend's away because now you can book your BlaBlaCar here.