A controversial personal DNA test that can tell people whether they are at risk of cancer and other diseases is now available in the UK.
The 23andMe spit test was made available yesterday, despite warnings that it isn't reliable and could result in people seeking unnecessary treatments.
The company, which is part-funded by Google, has been banned from providing health reports by the Food and Drug Administration in the US, but claims the UK test has been 'reformulated'.
MM took to the streets to find out whether Mancunians will be queuing up to take the test.
 
Do you want to know if your genes put you at risk of getting cancer?
For the most part, the people of Manchester took the view that ignorance is bliss when it comes to genetic testing.
Jasmine Cox, an 18-year-old nursery worker from Chester, said: "I wouldn't trust one test to tell me something that important.
"If I think there might be something wrong them I'm going to go to my doctor instead of making decisions and changing my life based on one test that might not even be right."
33-year Hulme bar owner Gareth Worthington told MM: "Ignorance is bliss. You will just get depressed if you had news like that, there is no point in it. If it came back with bad news, then what can you do about it?"
However, 19-year-old student Ella Lonsdale, from Blackpool, argued that knowing about any genetic risk factors could be vital to your future health.
She said: "I think it would be nice to know if you have something like that coming for you. I understand that if you were told some bad news you wouldn't want to be waiting for it to catch up with you for the rest of your life, but it could be important to know."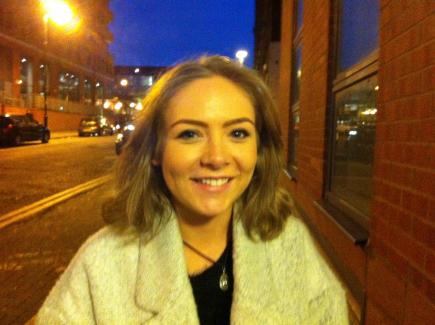 NICE TO KNOW: Ella Lonsdale would rather find out sooner than later
Fellow student Caitlin Cordan, 19, added: "I have cancer running in my family, so maybe it would be good to know for people who already suspect they are susceptible to certain diseases.
"I wouldn't want to know at my age now, though, maybe it would be better to wait until you are about 40."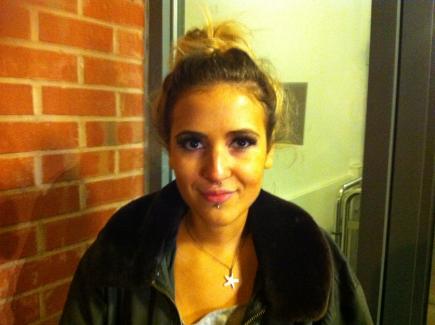 BETTER TO WAIT: Caitlin Cordan, who has cancer runnning in her family, thinks it might be good to know
Geographer Peter Charnock, from Bolton, is worried the test could have a detrimental effect on the NHS if patients start demanding tests and treatments they don't need.
Mr Charnock, 26, said: "I read this morning that it's been banned in America because they don't think it's sensible for people to putting their faith in a test like that.
"If it worked then I expect a huge number of people would be queuing up for it, but then that would place a big strain on the NHS with people being told they are going to get one disease or another when they might not."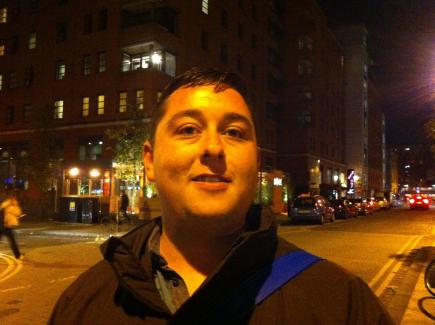 DETRIMENTAL EFFECT: Geographer Peter Charnock thinks patients demanding tests could place unneeded stress on the NHS
Zimbabwean student Terrence Mamvura, 25, is similarly sceptical about the test, saying: "If it works then I think people would absolutely want to do it. The hard part comes afterwards – if you are told bad news then what are you meant to do about it?
"I think it would be better to spend money doing research into ways to cure these diseases instead of telling people that they might get them."
Danny Newton, a 32-year-old television production worker from Chorlton, said: "I think it depends on whether you could do anything to change what it tells you. If it's a genetic problem that you can't do anything about then there is no way you would want to be told that news."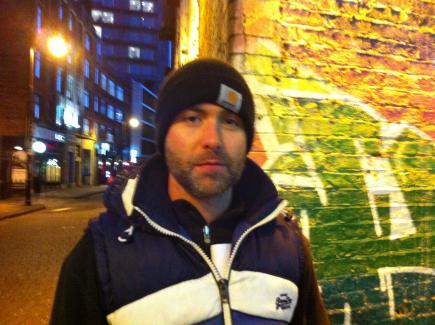 CAN YOU CHANGE ANYTHING, THOUGH? Danny Newton thinks it depends on whether you can do anything to change the situation
Andy Young, 48, thinks the test will be a source of unnecessary concern for those who take it.
The builder from Denton said: "I don't think it would do me much good now. I've managed alright this far and if it turned out that they could tell me I'm going to get cancer then I don't expect there's anything I can do about it now.
"Even if it was 100 per cent accurate then would it really do people much good? I say enjoy your life while you can."
Manchester students Nathan Hill, 20, and Sophie Nadin, 18, aren't keen on taking the test either.
Mr Hill said: "I definitely don't want to know. If someone told you that you were going to get cancer then you would be living in fear for the rest of your life. I'm just going to take my chances – what happens, happens."
Miss Nadin added: "I think it's the kind of thing you would go for if you had a history of cancer or whatever else in your family.
"It's not something that young people would even consider – we don't worry about that sort of thing, you just don't think it would happen. I might like to know in 20 or 30 years time, but not yet."
Image courtesy of Canadian Blood Services, with thanks