Since winning a £50,000 investment from business supremo Deborah Meaden in January, two Manchester brothers have seen interest in their innovative photo booths soar to new heights.
Joshua and Hyrum Cook, who together founded Zeven Media, emerged victorious from Salford-based Dragons' Den after convincing Meaden of the potential of their hi-tech, premium booths.
The photo booths employ a simple touch-screen interface and allow users to share their pictures on social media sites immediately, which attracted interest from the likes of Selfridges from the get-go.
The Dragons' Den success has caught the eye of even more big-name brands, and Josh puts much of it down to the influence of Deborah.
Speaking to MM one month on, he said: "Deborah did pre-empt it for us. She told us to expect a massive rise in all activity, which we have had since Dragons' Den.
"We've had a huge increase in enquiries, web traffic, social media – we've more than doubled our followers on Twitter – so just from being on the program, interest has increased a lot from all angles."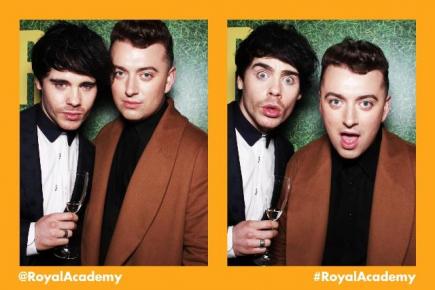 SELFIES ON MY MIND: Sam Smith is pictured using the popular booth at the Royal Academy Summer Exhibition preview party 
The businessman says that in terms of elevating their brand and reaching clients like bar chain Revolution and L'Oreal, her enthusiasm has been essential.
"She currently emails, I would say daily, and she has put a management team in place as well as having direct contact with us. They oversee the nitty-gritty stuff.  
"She's obviously busy with lots of investments so she doesn't want to be looking over our budgets and things. But she has a team in place for that and she gets involved in the important stuff.
"She always has her finger on the button so she knows what is happening in our business.
"She's given us new ideas and lots of leads as well to people that on our own we'd never of reached – she just sends one email and all of a sudden they want to talk to us."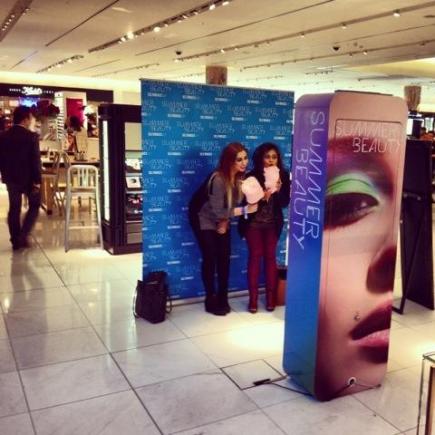 LUXURY CLIENTS: The selfie booths have been a big hit with luxury department stores like Selfridges 
According to the Zeven Media website, the cash from the Den has been used to launch a new line of contactless payment photo booths, equipped with an internet connection, social media sharing and instant printing abilities.
But Josh thinks that the financial boost is just one of the benefits Dragons' Den has given them.
He continued: "The money has obviously been great, but Deborah has been able to help us with so much more.
"We didn't really go on for the money per se. We went on because we wanted to kick our business forward with somebody as professional and well-known as Deborah Meaden, and that has happened.
"She has got us in touch with some big bar chains, such as Brew Dog, and we are about to meet with the Managing Director of Revolution."
Josh said one of the biggest decisions the company has made was switching from coin operation to contactless payment.
He thinks that positioning the product at the forefront of technological innovation means they could easily surpass their initial target of installing over 100 booths in the next 12 months.
But despite their sizeable ambitions, he said the company has no desire to leave its Manchester home.
"I would never, ever move from Manchester.I love Manchester as a city, and I think there are so many opportunities here. We're still only scratching the surface with what Manchester can achieve.
"Places like MediaCity inspire me, because when I go there and see all the high rises they're building and the land around it, it could be a city in itself. It could also be a massive business area and we're just on the edge of that in Trafford Park.
"London obviously has more opportunities than anywhere else, but I think we can build that in Manchester.
"Everybody moves to London when they get to a point because they think they have to be there in order to be creative. But I think Manchester can be its own creative hub."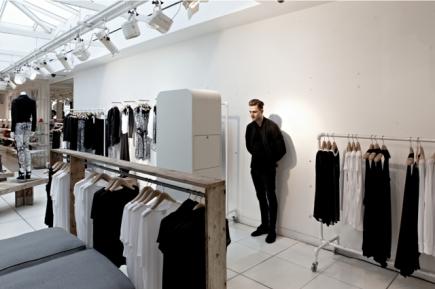 STRIKE A POSE: International designer brand DKNY are just one of the many premium clients the brothers have gained
The booths have been a hit at product launches and corporate events. Josh says they are building a client base that will take them on a long-term basis too.
"We've just installed in Hotel Football. I'm a big Man United fan and when I heard about the hotel I knew it would be the perfect venue for some of our products. So I got in contact with them and they were keen to meet us.
"Anything that is forward-thinking and comes from Manchester is good. I'm the kind of person that is always proud of everything Manchester does and I'll always big it up.
"We've done events with one or two places in the gay village and they are very interested.
"Manchester is going to be the first city we really attack and then we'll roll it out across the country."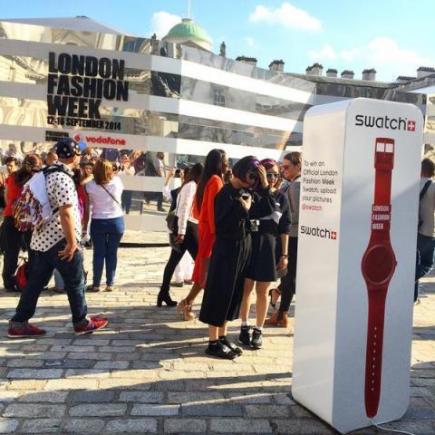 BANG ON TREND: The innovative product also made an appearance at last year's London Fashion Week
Inspiration for the photo booth came from admiring the US market, the growing popularity of 'selfies' and identifying a gap in the UK market for a premium service.
Josh explained that the lower end booths often lack usability and style, and therefore can't attract the more glamorous client base.
For the time being at least, they are very picky with whom they sell to, and are committed to ensuring the product stays 'cool' for as long as possible.
"We wanted to create something that is good to look at, very easy to use and enjoyable. We are offering our services to companies that turn over billions, and we really thrive off that.
"It's been hectic, but the greatest month of my business life so far to be honest."
Main image courtesy of the BBC via YouTube, with thanks.