There will only ever be one Michael Jackson… or will there?
Enter Navi, the man commonly considered to be the world's number one MJ impersonator.
The Trinidad and Tobago-born star has spent decades mimicking the singer's voice, dance moves, and even appearance.
Now Navi will be bringing his talents to Manchester as he presents King of Pop – the Legend Continues at the Palace Theatre later this month.
Ahead of the date, he's opened up about the show and his unique memories of meeting Jackson at Neverland.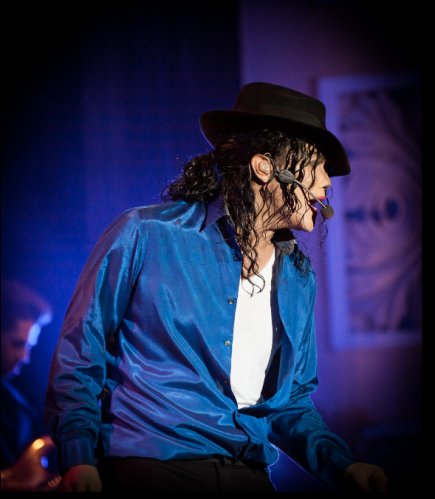 TRIBUTE: The entertainer mimics his hero for a living
Navi told MM: "Michael was always very gentle. He was genuine to the point where you thought he was putting it on.
"I once told him he was an amazing dancer, and he replied, 'Really, you think so?'
"He was so humble – a big softie! I soon realised he was so insecure."
After years impersonating Jackson, Navi was asked to perform at Michael's 45th birthday in New York in 2003.
He received a standing ovation from his hero – an honour that few people can lay claim to.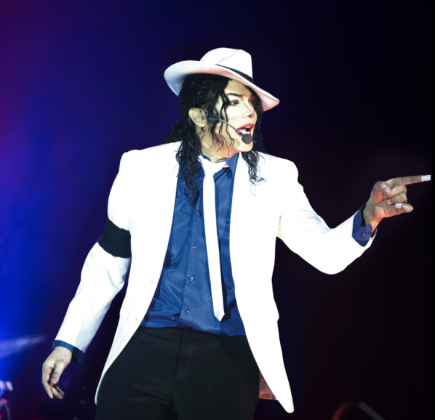 CELEBRATION: Navi pays tribute to Jackson on stage
However, Navi – who on occasion acted as a decoy to distract Jackson's fans while the real deal went under the radar in public – would witness the superstar's lows as well as his highs.
In particular, Navi watched as Jackson buckled under the pressure of his personal life constantly being put under a microscope.
He explained: "It got to the point where it would haunt him that there was no privacy. There was such a big demand for him.
"It was sad to see the man in that position. He was paranoid.
"You can want attention but you want privacy more. You only value privacy when it's not there any more."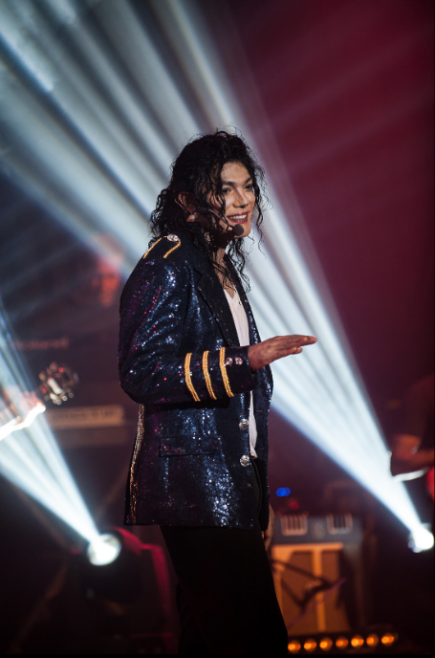 DECOY: Jackson would enlist Navi to distract his fans
The King of Pop passed away in June 2009, shortly after committing to 50 shows at the O2 Arena in London.
Navi – who was scheduled to help with effects during the mammoth string of concerts – was one of the millions left devastated by his sudden death.
Recollecting on the loss, Navi said: "Everyone paid a price where they lost someone that they grew up with. [The pressure] took his life."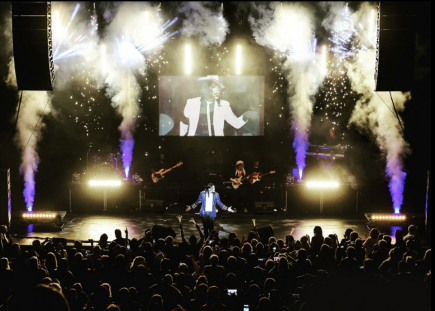 Manchester: The show is coming to the Palace Theatre
Navi has since devoted his life to continuing Jackson's legacy by touring his tribute act all over the world.
As well, he recently wrapped up filming a new biopic – titled Michael Jackson: Searching for Neverland – that will be broadcast on Lifetime in the United States.
The movie has received the private backing of the Jackson family, with several members even visiting the set.
It marks a stark contrast to Sky Art's Urban Myths feature that was dropped after Michael's daughter Paris Jackson criticised the casting of Joseph Fiennes as her dad.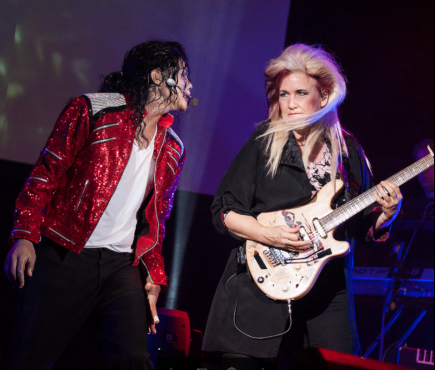 HONOUR: Navi is joined on stage by Jackson's former guitarist Jennifer Batten.
Discussing the backlash that the white actor received, Navi sympathised: "I felt bad for him. He looked more like Worzel Gummidge in costume."
Navi will be promoting the upcoming film across the globe on the run up to its premiere on May 29.
However, the entertainer will be occupied on that evening as he completes a bittersweet performance for the people of Manchester.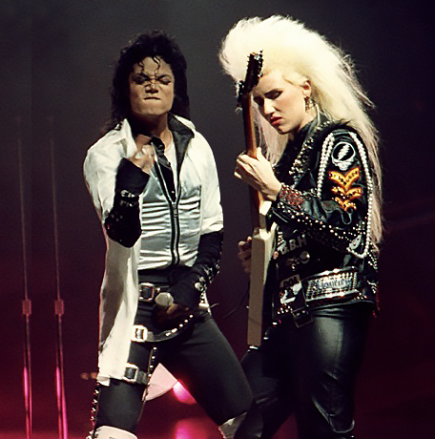 KING OF POP: Jackson sadly died in 2009
He explained: "I wanted to watch the movie with my family and friends. When I found out the date of the premiere I realised I wouldn't see it.
"But it's an honour to perform in Manchester. It's one of the greatest cities in the world."
He added: "You know you are going to have a good time in Manchester. The people, they express themselves differently. It's such a huge city and we are looking forward to it."
Navi will be rolling into town along with Jackson's former guitarist, Jennifer Batten. 
Musician Jennifer also had a close relationship with the hitmaker, having joined him on his Bad, Dangerous and HIStory tours.
Navi is more than happy for people to know that Jennifer hasn't let these accolades go to her head.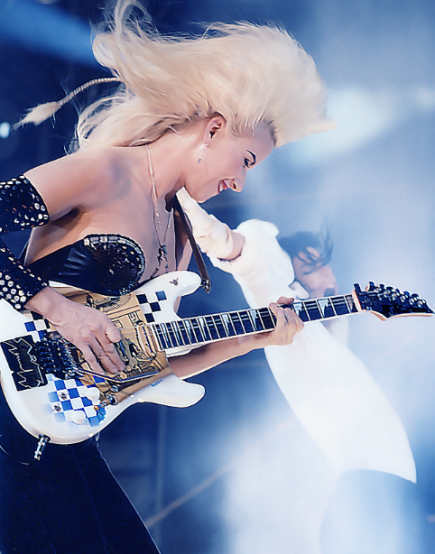 FRIENDS: Jennifer performed with Jackson for years
He told us: "You would expect her to be up herself – but she's not. She's just one of the crew.
"Having Jen around is what makes it so special."
The show will feature Navi singing a number of classic songs as he hits the stage at the venue on Oxford Street.
There will be renditions of tracks such as Bad, Smooth Criminal, and Navi's personal favourite, Billie Jean.
"It's a celebration of Michael's life," he explained when asked about the upcoming performance.
"When you go to the show you see three generations of people in attendance celebrating the music of Michael Jackson.
"It is family, friends, people of different colour and religion."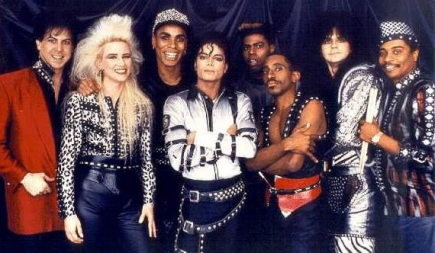 TOUR: Jennifer entertained the world alongside Jackson
Navi – who believes he has the 'most famous face in the world' – is expecting nothing but positively on the evening.
According to the tribute act, this is because any criticism or controversy surrounding Jackson has simmered since his untimely death.
Navi summarised: "People just want to celebrate him now. People need to realise that we don't need to lose people to realise how great they are."
*Navi will perform at the Palace Theatre in Manchester on Monday, May 29. You can buy tickets HERE.