May 30, 2017 – During the most emotional period the city's seen since the Manchester Blitz, 18-year-old me queued to see Liam Gallagher play the first show of his comeback at the Ritz.
The Manchester Arena attack aftermath meant journalists were swirling, cameras were rolling, and defiance was in the air. Alongside that, a sub-plot was building.
The crowd was younger than I expected. Filled with 20-something-year-olds who, like me, can't even remember Oasis in their mid-90s prime. This set the tone for the frontman's climb back to the top.
Charlie Lightening, director of the film As It Was, noticed it too. There were 1,500 there that night, but 15 months later Liam would perform for 50,000 at Old Trafford Cricket Ground.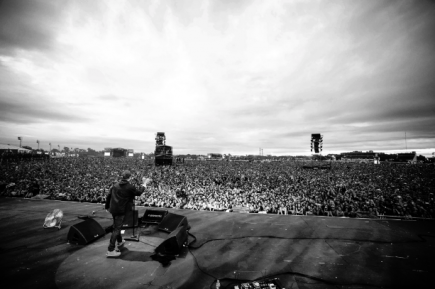 "What's really interesting about his comeback is his younger audience," he told me.
"Seeing how he's captured all ages, it sort of feels like, to the 20-year-olds, like you, who never got to experience what Oasis was like, that's your Oasis."
The 42-year-old was a teenager when Oasis crashed onto the scene in 1994, describing them as 'my Beatles', and here he was filming Liam building exactly what those two bands did.
"That's doing it, isn't it? He's sort of gone from coming back and trying to create something, and by the end of it, he's back to playing Old Trafford and Finsbury Park, those size gigs."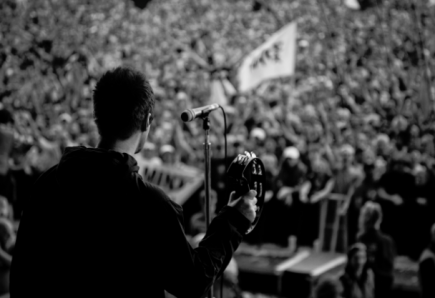 He could sense there was potential for a film early on during the production of Liam's number one album As You Were, released in November 2017.
"Each step of the way, it was like 'wow'," he explained.
"First hearing some demos, and I was going 'that sounds amazing'. Then going into the studio and going 'wow', and then the Ritz gig was like, 'something's happening here'.
"You're thinking 'this is really going to go', and then finally the album comes out and it smashes it."
In 2016 Liam showed some tracks he'd written to Warner Bros. Records, who then signed him and teamed him up with two song writers to pull together his first solo album.
He's come under fire from some music purists over the help he's received, but in the film it's clear how large his influence was across all 12 songs.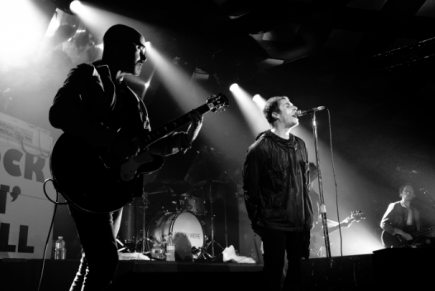 "Out of all the tracks that are on there, he wrote about nine of them, which, to me, I prefer to the ones he wrote with the other people.
"When they were recording the other ones, Liam knows exactly what he likes, and his musical knowledge is massive. He was all over it all."
The film begins with the mental struggles Liam faced when Noel left Oasis in 2009 and then when Beady Eye fell apart just as they released their second album BE in 2013.
It points to how his girlfriend and now manager Debbie Gwyther helped him regain his notorious swagger.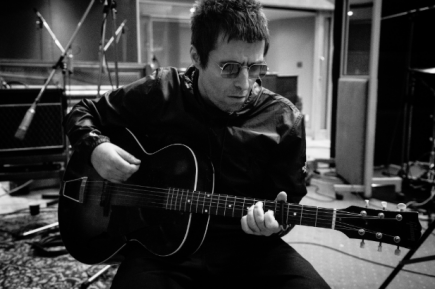 "She's saved him pretty much. She basically pushed him forward and supported him and was just amazing," Charlie recalled.
"Liam's been knocked down and got back up a few times, but he was just a bit lost and didn't know what to do."
This is the first time the public have had a real insight into the more vulnerable and caring side of Liam, and Charlie believes it's a better depiction of his true character.
"He can be quite intimidating because he comes with the stigma that he's Liam Gallagher, but I think that seeing him how he is in the film, that's how he really is.
"He's really funny, he's got a sensitive side, but it's not like he's this complete softy.
"But at the same time, when I was first started working with him, the thing I was surprised about was just how nice he was and how easy-going he was."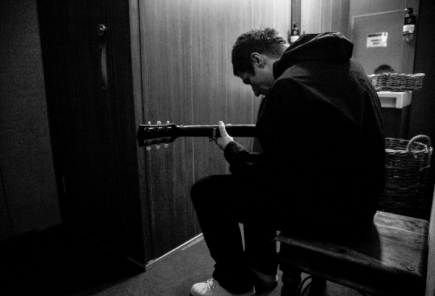 Charlie met Liam in 2006 when he was producing a film about Kasabian's second album Empire and Liam and Noel came into the recording studio to hear how it sounded.
He got to know the brothers better when Kasabian supported Oasis on their last world tour, then Liam asked him to make the video for Beady Eye's first single Bring the Light in 2011.
As It Was includes clips of Liam's sons Gene and Lennon joining him on tour, along with his recently-reunited daughter Molly, and it's clear he loves having them around.
"It's funny just seeing Liam in that dad mode, but it's endearing and sweet because obviously his kids are the most important thing to him.
"Gene and Lennon both have his traits but are very different and individual in themselves. But at the same time you see little bits of Liam in the way they rib him."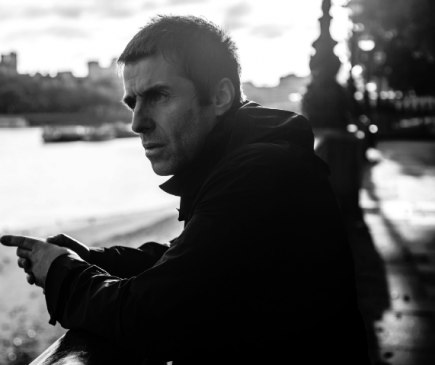 One scene is filmed inside Liam and Noel's childhood home in Burnage, where their mother Peggie still lives.
Liam guides the camera round the house, showing Charlie the bedroom the legendary siblings shared and touching on their relationship as it was then and how it's become now.
"It was interesting to be there as a film-maker and also to be there as a fan.
"The fact that Liam was there right up until doing the first night at Maine Road. He did that, came home, went the second day and never came back."
The two nights at their beloved Manchester City's old stadium in 1996 were a couple of Oasis' trademark gigs, alongside two huge Knebworth shows in front of 250,000 people.
The Gallagher brothers say they still haven't spoken since their split, and their feud even affected the film, with Noel refusing to give permission for any Oasis track to be included.
Charlie said: "It just fed back to us that, because Noel has the publishing on the music, if you want to use it commercially, you have to have his permission, and he's saying you can't use it."
He'd love to eventually make a film about an Oasis reunion but thinks getting one of the world's biggest ever bands back together shouldn't be the priority.
"It'd be a dream to make that film, and to have them play again would be amazing.
"First though, I think they need to become friends again, and purely from someone that knows him, it'd be nice for them to get to that point way before they do anything together.
"It's just a shame that they're not friends."
*As It Was hits cinemas across the UK at 7.30pm on Thursday, June 6 and will be followed by a live stream of Liam's performance at the premiere inside London's Alexandra Palace Theatre.