Manchester's red army are set to celebrate all things ginger as Redhead Day UK returns to the Printworks for a second year.
The all-day event will take place on Saturday, June 7, featuring red-headed musicians and entertainers, as well as the first ever Music of Ginger Origin Awards (MOGOs).
Redhead Day UK's co-founder Jessica Shailes said she was inspired by a visit to the Dutch Roodharigendag festival in 2012.
The 2013 event had been a successful trial run, going down well with those who attended.
"The Printworks was a great venue, as it didn't matter if it rained and we didn't have to worry about sunburn, a big concern for redheads," she told MM.
"The main thing was that people said the event was worthwhile."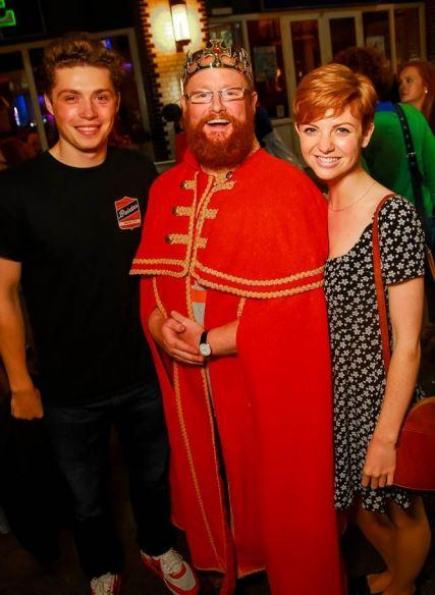 HAIL TO THE KING: Last year's event was a resounding success
 
She said the Roodharigendag festival has been running for nine years and is still going strong.
"When I went, there wasn't a lot of structure, but the important thing was that their event gets people with shared interests together, and it's fun and a bit kooky," she said.
She revealed Manchester had been chosen for its Irish connections, as well as being accessible to people from Northern Ireland, Scotland and Wales, as well as the rest of England.
Now, after months of planning, the 2014 edition is just days away, and Jessica said everything was slotting into place.
The event will feature performances from singer Karl William Lund, artist Nathan Wyburn from 'Britain's Got Talent' and magician Rob Né Kros .
It has also branched out to include the MOGOs as part of its programme.
Taking their inspiration from the MOBO urban music awards, the MOGOs comprise of four categories: best ginger male musician, best ginger female musician, best honorary redhead by choice and best song with redhead lyrics.
The nominees include Ed Sheeran, Geri 'Ginger Spice' Halliwell, Cilla Black, Mick Hucknall, as well as newcomers Lund and Chloe Howl.
Online voting closed on Sunday, with the winner of each category set to receive a glass MOGO trophy at the awards ceremony, which will feature performances from redhead singer-songwriters Caroline England and Denise Morgan from 'The Voice'.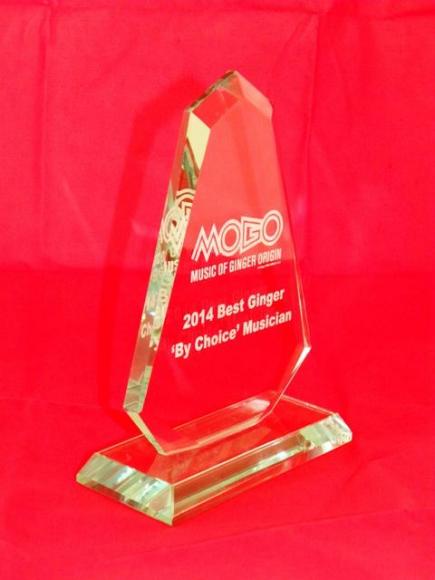 AND THE WINNER IS: Numerous musicians will fight it out for prestigious prize
 
"They make us quite a unique event," Jessica told MM. "There are so many high-profile redheads in music and film. A lot of people have voted, and I'm surprised at the results so far."
Regarding the entire event, Jessica said that she would measure its success by how much the attendees – whether redheaded or not – enjoyed themselves.
"For me it has already been a success, with people really happy to be coming," she said.
"We want to create a good vibe and send out a positive message that we should celebrate having red hair."