From moody Manchester skylines to 'three-dimensional thinking' pictures, photography from across the North is being presented in a new free-to-visit exhibition.
Northern Exposure will showcase work by eight photographers, with budding amateurs to established professionals, at Portico Library in Manchester from March 5-29.
Amongst them are professionals who have worked on shoots with the likes of Seamus Heany, Su Pollard, Manchester United and bands including the Ting Tings and Oasis.
Jon Parker Lee, a professionally-trained corporate and personal photographer, is one of the eight displaying his work.
Jon started out as a press photographer in 2004 and now photographs at Manchester Literature Festival and has a broad range of commercial clients. The exhibition will be presenting a range of Jon's work, spanning politics, sport, and social documentary
Jon said: "The Portico Library really is one of Manchester's gems.
"It's such a beautiful space and, as I celebrate my tenth year trading, I'm delighted to exhibit my photography there."
The popular annual photography exhibition will also reveal digital art by Adrian McGarry, a photographer, graphic designer and artist.
Adrian stated that there will be nine main pieces of his work available, and a number of prints for sale. He said: "My work ends up as a photograph, but it replicates traditional painting."
Work displayed by Adrian will focus on different subject matters with a similar theme.
He added: "What makes me different is my digital art uses no applications or filters, I recreate the picture all over again."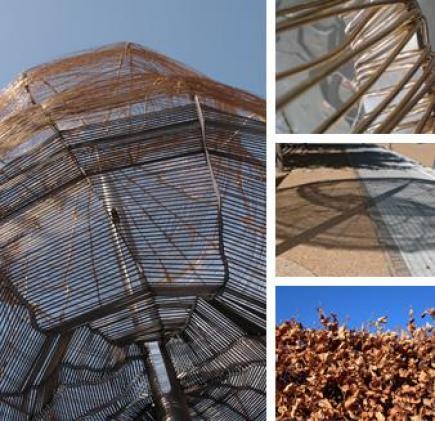 'FINDING BEAUTY WITHIN A BUILTY ENVIRONMENT': Fiona Heron's photography is on display at Northern Exposure (Pics courtesy of Fiona Heron, with thanks)
A third photographer who will be appearing at Northern Exposure is Fiona Heron. She describes herself as a three dimensional thinker who uses natural form as a major influence.
Fiona was at the Portico Library on preview night of the exhibition to chat with those interested in her work.
She said: "I displayed around six pieces. My work will be duplicating patterns in places people don't usually see art.  I focus on finding beauty within a built environment."
For more information visit: http://www.theportico.org.uk/. The exhibition is open March 5-29 at The Portico Library, 57 Mosley St, Manchester, M2 3HY.