Do you miss the sun? Do you dream of relaxing on the beach?
If you do, pack your bags and head off to Barbados. It's one of the independent islands nestled within the eastern Caribbean. The entire island stretches only 21 miles long, and is only 14 miles wide; however, it boasts one of the most picturesque landscapes.
It's hard not to be amazed by the serene, clear blue waters, and the beautiful beaches. In addition to all-inclusive vacation resorts, there are also many Barbados vacation rentals around. One of the main benefits of staying at a vacation rental is that you'll be more inclined to explore the island.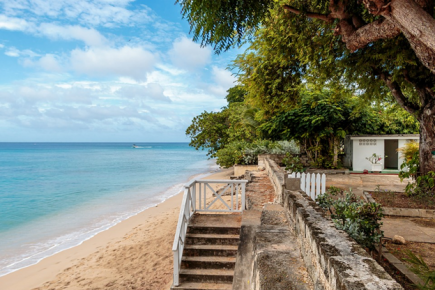 If you're interested in going to Barbados, here are six fun places that you absolutely must visit.
Measure yourself against the giant Baobab tree
One of the seven wonders of Barbados is the giant Baobab tree that resides in Queen's Park. The tree is estimated to be over a thousand years old, and it takes up to 15 adults with outstretched arms to even surround the circumference of the tree. This tree is enormous, and definitely worth snapping a picture with.
While checking out the giant Baobab tree, take some time to stroll through the park. It's definitely worth it. The park is absolutely beautiful, and filled with lots of plants and flowers. It's definitely a welcoming change for those who live in concrete jungles.
Visit the Garrison Savannah, an historic military base
Another fun and interesting place to go is the Garrison Savannah. This historic military base is also home to a historic horserace track. There are plenty of tours that will take you around the Garrison Savannah. You can see old military barracks. It's as if time stood still in the city.
This is also a great place for golfers to visit. Those who are interested in golfing should consider playing on one of the many beautiful courses that are there. If you want to spend most of your time playing golf, you can even book a hotel that has its own golf course.
Walk around Bridgetown and see the various shops
Bridgetown is also a popular place to visit in Barbados, and is close to Garrison Savannah. There's plenty of shops around and things to see. The Cheapside Market is one of the best places in the Caribbean to find fresh fruits.
Stall owners are always cutting up fresh fruits for visitors to try. This is a great place to grab a coconut drink or to try some of the more exotic fruits around. The marketplace is also home to plenty of small stalls that sell t-shirts, artwork, and other goodies.
Take a stroll around Bridgetown, and you'll also find many historic landmarks. There's St. Nicholas Abbey, the S.S. Stavronikita, the Chamberlain Bridge and the Morgan Lewis Sugar Mill. If you have time, it's a good idea to sign up for a guided tour. Experienced tour guides can tell you a lot about the town.
Enjoy a candlelit dinner at Sunbury Plantation House
Go back in time to experience colonial history. The Sunbury Plantation House is one of the last Great Houses from that time period on the island. You can sign up for guided tours that show you around the home, and even splurge on a candlelit dinner at the Plantation house.
You'll get to enjoy the same lavish lifestyle that the plantation owners used to have. The most interesting thing about the tour is getting to see antique furniture and even horse carriages.
To enjoy a candlelit dinner, you're going to have to find a large group of anywhere from 12 to 18 people. If you can't, you'll want to join other smaller groups.
The price for the dinner includes a five-course meal and drinks. Call in ahead of time to let the hostess know if you have any dietary restrictions or allergies. The dinner is highly recommended by other travellers, and definitely something you want to add to your schedule if you have enough time.
Relax and enjoy the sun at Paradise Beach
If you're more of a beach-goer, and absolutely adore sunbathing on hot sand, don't turn down an opportunity to visit Paradise Beach. It is definitely one of the most popular beaches in Barbados, and one of the most stunning places to visit as well.
Pack your swimming suits and swimming trunks too because you'll definitely want to wade around, if not swim, in the beautiful azure water. This is also a great place for romantic picnics. If you plan on visiting Paradise Beach with a significant other, it's a good idea to bring some lunch with you.
Learn about the history of Barbados in Speightstown
If you're a history fanatic, take a trip to Arlington House in Speightstown. This 18th century building features over three floors that are filled with interactive exhibits. You can watch videos about the local environment at the time, and even learn about the sugar cane production and the slave trade.
This is definitely an educational place to go, and an attraction for both single travellers and whole families.
There's an on-site café and even a souvenir shop at the Arlington House, so you can purchase something to remember the place by. If you have extra time, stroll around the town and see what the fishermen are bringing in for the day.
Conclusion
There's plenty to see and do in Barbados. This charming island has lots of attractions and activities for you to partake in. To get the most out of your vacation, it's good to plan ahead.