When Chris Thornley was diagnosed with cancer at 37, his reaction was what you would expect: shock – he now had his own personal death sentence.  
But five years later, with two rounds of chemo and a bone marrow transplant to his name, Chris' diagnosis has simply opened up a new chapter in his life, as opposed to ending his story altogether.
Chris was diagnosed with a rare, incurable non-Hodgkins lymphoma in 2009, and despite his initial fears, life didn't grind to a halt. 
With the loving support of his fiancée Julia Hall, he underwent two gruelling treatments of chemotherapy and was eventually told he would need a bone marrow transplant.  It was then that inspiration struck.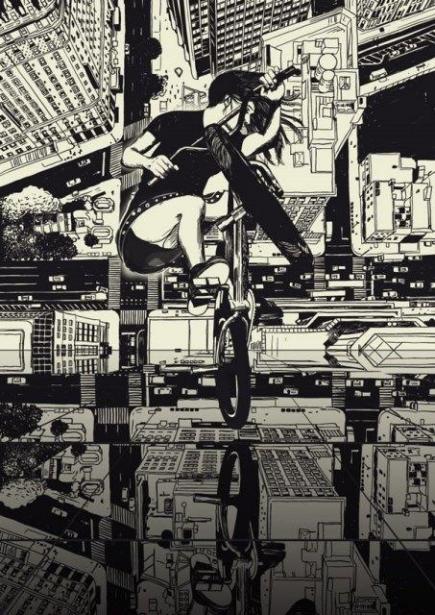 MAXIMUM AIR: Art V Cancer has raised nearly £15,000 to date (Image courtesy of Raid71, with thanks)
As an acclaimed graphic artist, Chris – better known as Raid71 – decided there was more than one way to face cancer head-on.  He was going to pit art against cancer.
Julia Hall, Chris' partner for 11 years and fiancé, has been with him every step of the way, and when he said he wanted to sell some illustrations to raise money for a cancer charities, she was instantly on board. 
Art V Cancer was born.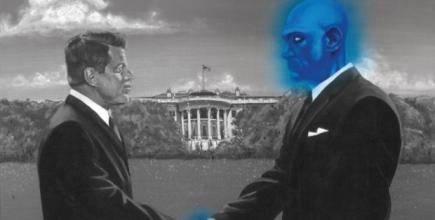 "Chris decided that he wanted to try and raise some money for the amazing treatment he was benefiting from at the Manchester Royal infirmary," Julia told MM. 
"Being an artist and illustrator, Chris decided to try selling some of his illustrations to raise money for CALLM, and he launched 'Raid71's Emporium' just before he went in for his transplant."
CALLM – Caring for Adults with Leukaemia, Lymphoma and Myeloma – is a charity based at Manchester Royal Infirmary, and one of five cancer-related charities Art V Cancer donates a portion of its proceeds to.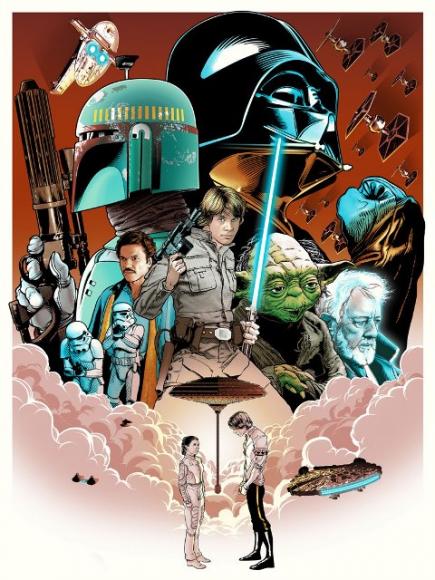 I LOVE YOU. I KNOW: Joshua Budich's prints are extremely popular (Image courtesy of Joshua Budich, with thanks)
 
Chris and Julia also send money to Cancer Research, Breast Cancer Campaign, CLIC Sargent (for children with cancer), and Prostate Cancer UK.
Art V Cancer – originally launched under the name 'Raid71's Emporium' – received tremendous support, and she and Chris raised around £1000 from their very first attempt.
"The launch also coincided with another event on the social networking sites – which astonished us – while Chris was lying in a hospital bed recovering from his transplant," Julia added. 
"A piece of illustration work very similar to something Chris had drawn seemed to have gone viral."
Google 'Raid71' and the first image you'll see is a now world-famous visual parody: the Apple logo formed around Steve Jobs' silhouette, almost identical to the image that went viral in 2011 when Steve Jobs lost his own battle with cancer.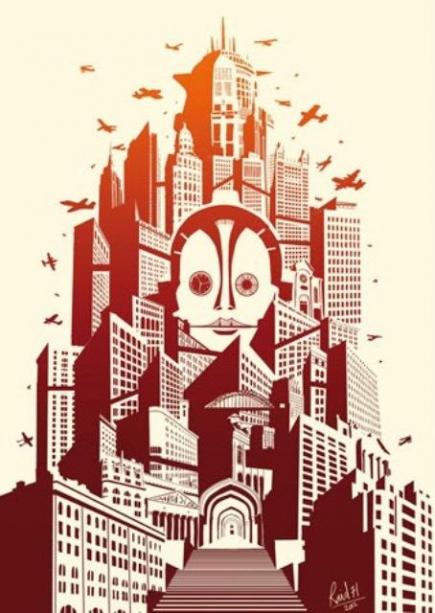 METROPOLIS: Homage to the classic sci-fi movie (Image courtesy of Raid71, with thanks)
"I recognised this as very similar to a piece of work Chris had done a few months before, but this one was by another artist – who received international recognition for it," she told MM.
"I questioned the authenticity of the image on Twitter with some naivety. This led to an outcry of people supporting Chris and a slightly fiery online debate about copyright and authenticity of artwork. 
"We received hundreds of emails from people all over the world contacting me and Chris, including international news websites, all while Chris was still very poorly recovering in hospital."
Although the Apple image uproar eventually died down, Julia says it helped her realise the potential power of social networking. 
Equipped with fresh knowledge and resolve, it was then that Chris and Julia decided they could raise money for more forms of cancer, and in doing so could represent more sufferers.
"At the moment Chris and I try to find as much spare time as possible to continue with Art V Cancer, but with the increasing amount of time involved, we do need to look at options such as sponsors to help us keep up the momentum," she told MM.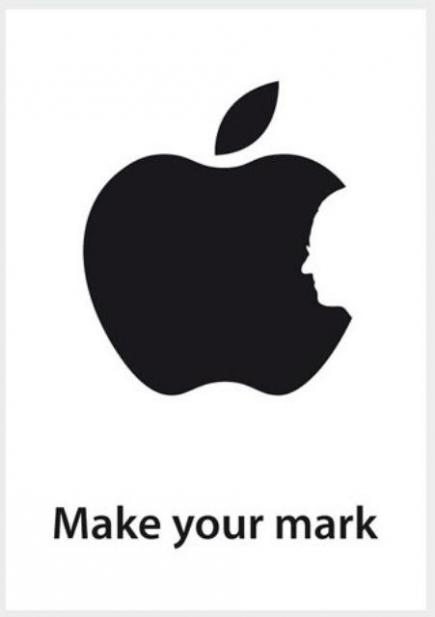 CONTROVERSIAL: The two similar Apple logo images caused uproar over authentity of artwork and copyright on social media  (Image courtesy of Raid71, with thanks)
They also brought on board more artists who wished to donate some of their own artwork to raise money for charity, including Joshua Budich, Tyler Stout, Jay Shaw and Godmachine. 
She said: "We realised that we could raise more money by selling a variety of prints from the many great emerging and established artists that followed us on social networking sites.
"Over the next year we raised £5,000. Joshua Budich's 100 prints sell out in under an hour each time."
By 2013 Art V Cancer was selling prints all over the world, and had hosted two of their own exhibitions in Manchester: 'Live Long and Prosper' and 'Bending Time and Space'.
"We usually choose a theme for exhibitions, something popular that has a huge fan-base and attracts a lot of interest," she said.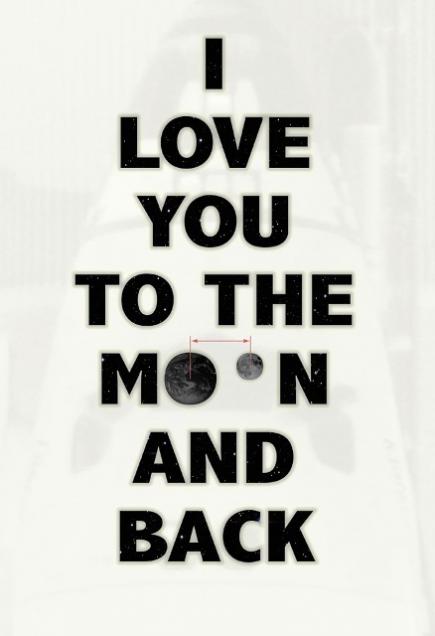 I LOVE YOU TO THE MOON AND BACK: One of many prints centred on love – (Image courtesy of Raid71, with thanks)
At the end of last year, Chris and Julia had raised £14,768 for the cancer charities they support.
This year Art V Cancer is hoping to bring on board more high profile artists, as well as being involved in more festivals and hosting more of their own themed exhibitions.
Julia told MM: "The support for Art V Cancer has been amazing, from those who purchase the prints and from the very talented artists who kindly donate their work.
"We are looking forward to seeing what we can achieve in the future."
To find out more about Art V Cancer, click here.