Last week, the Channel 4 documentary Paedophile Hunter showed a British ex-convict's one-man crusade against paedophilia – and Mancunians are behind him all the way.
The show centred around the activities of Stinson Hunter, the eponymous Paedophile Hunter, as he set about uncovering (and some may say, entrapping) suspected paedophiles, using some ingenious techniques.
Hunter would pose as underage boys and girls online and set up a meeting with predators before filming an interview with them and handing them over to police.
And it seems like his efforts seem to be paying out, with Hunter's Kickstarter page getting a boost of more than £27,000 in recent days.
Despite appearing to be noble in nature, this man's vigilantism has been met with a showing of suspicion by some for his methods, with videos of suspects available to view on YouTube.
With police services facing ever bigger cuts, the Paedophile Hunter could signal a dangerous trend that may see more people searching for their own justice – or revenge.
Or does it all come down to the people of Britain loving a witch-hunt now as much as they did in the good old days of public hanging?
We asked:
Is there is ever a justification for people to take the law into their own hands?
Time and time again in responses, the discussion came back to a lack of faith in the police's ability to handle crimes, in some cases because of a lack of resources.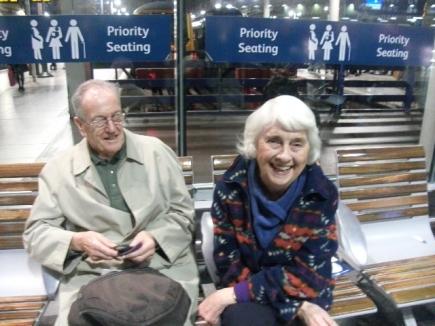 OLD SCHOOL: Kathleen Pike serves her own justice just like Stinson
Retired Kathleen Pike, 76 and originally from Gloucester, said: "I think it's perfectly fine to take the law into your own hands. I am always telling people off for things in the street.
"Police just don't have the manpower. They make up these laws – but who is there to enforce them?"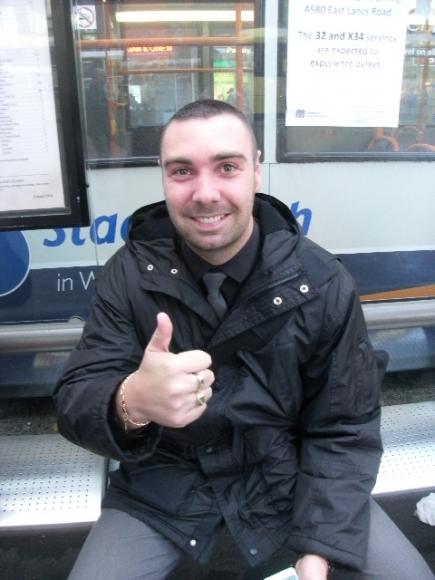 THUMBS UP: Stinson Hunter is Paul Whyte's hero
Paul Whyte, a business owner from Urmston, 28, said: "I think the Paedophile Hunter is brilliant, me. What you've got to understand is that he's doing it in a way the police just wouldn't have time to.
"I knew about him even before the programme, from his Facebook activity. He's a bit of a hero."
Hollie Crowe, a salesperson from Blackely, 23, said: "If the state system isn't doing its job, why not take the law into your own hands?
"We've got it all wrong in Britain, if paedophiles are not sorted out properly they just end up in prison being put in a 'nonce ward'[the wing of a prison housing sex offenders in order to isolated them from other inmates, often perceived as a lenient outcome.]"
Many of the respondents felt some sympathy with Stinson and his psychological motives for his vigilantism.
Joyce Andrews, 66, a pensioner from Middleton said: "If the Stinson had a bad experience with sexual abuse then you sort of can't blame him for wanting to do something about it. In his shoes I think I might do the same."
Leo Jones, 40, a salesman from Moston, originally from Nigeria, believes the suspected paedophiles targeted by Stinson are fair game from a religious point of view.
He said: "No, I don't believe what he is doing is wrong.
"Paedophiles are pushed by evil. If an adult is brought up right they know what they're doing, the consequences they will face. I'm a Roman Catholic – people know what's right and what happens when they do bad things."
Dean Cruse, 30, from South Manchester, said: "He probably shouldn't have done it but people have their own reasons for things and it is not something I think needs stopping exactly. The police need to do more."
Ian Bloom, 48, from Surrey, said: "I'm a father. I don't know how I'd react. Lots of stuff could make you want to take matters into your own hands. Human nature. Fits of rage. Opportunity. You can't always blame people."
Simon Hallas, 36, a Manchester food retail manager, said: "It's not really okay, but it's a good thing what he's trying to do. He put some effort into it from what I saw."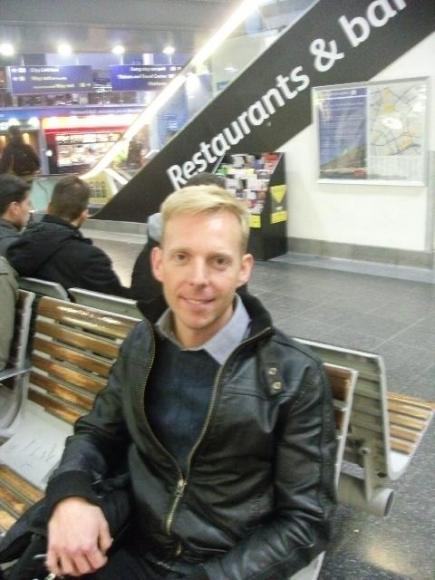 NICE TRY: Simon Hallas applauded Stinson Hunter's efforts
Ziad Hussain, 35, an office worker from Didsbury, said: "Watching the programme he did actually come up with good results. Generally I would be a bit scared if everyone did the same though."
Matt Smith, 25, an accountant from Holmes Chapel said: "I think if someone felt they had to act, you couldn't blame them, within reason. I'm not saying people should be whipping them with chains or anything though. It should be left in the hands of the police, ideally."
Alongside the supporters, a few respondents did express some distaste for Stinson's actions. Jenita Wark, a student from Hulme, 19, said: "No, it's just wrong. The rules are there for a reason."
Andrea De Souza, 33, a holidaymaker from India, said: "I don't think it's right. It is a bit much. I don't think the law does enough in any country though."
Marvin Montoute, 19, from London, thinks he overstepped the mark. He said: "I saw it – he was setting people up and it wasn't his responsibility."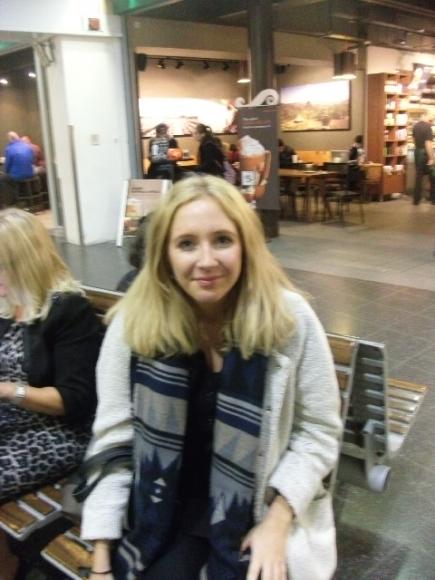 HUNTER SHOULD BE HUNTED: Harriet Brooke insists 'The Paedophile Hunter is the sick one!'
Harriet Brooke, an office worker, 22, from Glossop, said: "No I don't think its fine at all. You can't go around tricking people like he did. He's the sick one!"
Image courtesy of ITV via YouTube with thanks