Online dating is big business and the phenomenon is continually evolving and finding new ways to bring people together.
The market value of dating app Tinder is expected to reach £620million ($1billion) by the end of next year and it is growing by 5% every day.
And the newest dating app on the market, Happn, even uses GPS to show you potential partners within a 250metre radius without the need to match.
More and more people are ditching traditional ways to meet partners and instead, are utilising the immediacy and convenience that internet dating provides.
But just how many people use such apps and has the art of meeting someone at a bar on a night out become a thing of the past?
MM took to the streets of Manchester to find out whether or not online dating had caught on:
Do you use online dating?
Perhaps surprisingly, the people of Manchester showed an unwillingness to get on board with online dating (or at least admit they have) with 63% saying that they've never used dating websites or apps.
Aaron Thompson, 22, an insurance worker from Altrincham, doesn't use online dating himself but understands why it has become so popular.
"It gets rid of the awkwardness and makes it easier for people with less confidence to find someone.
"My mum has used online dating before and almost ended up marrying one of the guys she met."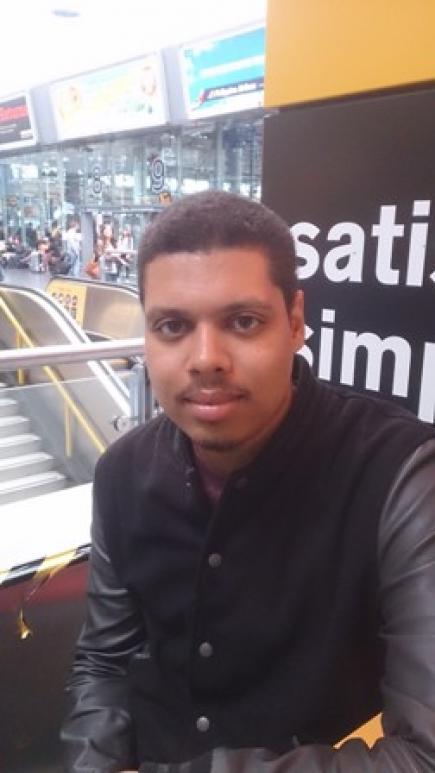 MUM KNOWS BEST: Aaron Thompson does not use online dating but his mother has had more luck
Laura Donaldson, 25, an employment advisor living in Cumbria, also used online dating to find a partner, initially meeting her wife Kimberly online.
"We chatted for a few months online, eventually met up in person and it escalated from there. We've been married four years this year."
Helen Nolan, a 52-year-old civil servant from London, in Manchester for a friend's party, was more sceptical about the benefits of online dating.
"I think it should be spontaneous. There's a spark between you and another person that can only really happen if you're in their company.
"In writing it's always difficult to tell if there'll be a connection."
Morgan Hollett, 21, a student living in Withington agreed, and said: "I find the idea a bit artificial. I'd prefer to go out and meet people normally. Online, you don't really know who they are."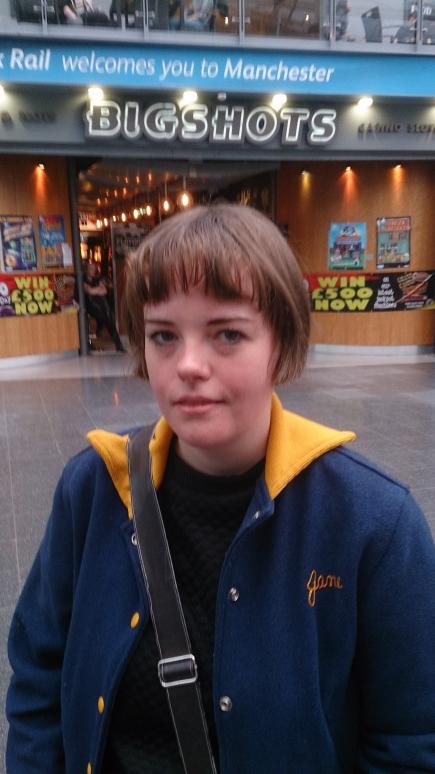 COMPUTER SAYS NO: Student Morgan Hollett said she would prefer to meet somone face-to-face rather than online
Oldham resident Matt Marsden, 41, a former electronics worker, has been using online dating tools for a few months and is an advocate of the system.
"I'm actually waiting to meet someone I met online and I'm a bit nervous," he told MM.
"She needs to go shopping so we're going to a wedding dress shop, not for the two of us though, and we'll take it from there."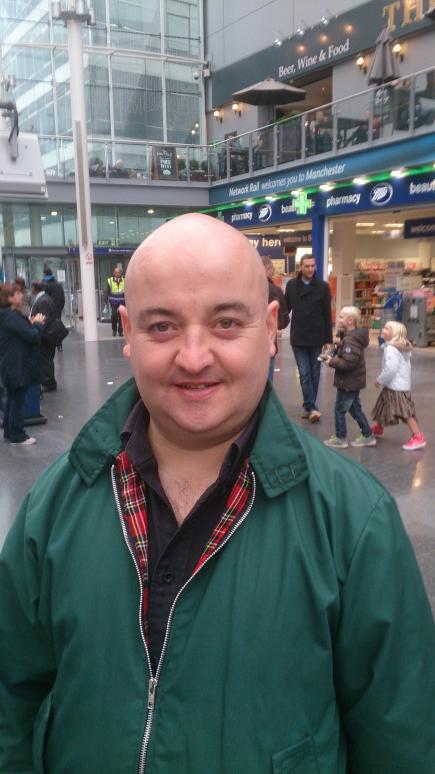 WEDDING BELLS? Matt Marsden already has plans to meet up with someone he was matched with online
Stu Harris, a 29-year-old mental health nurse originally from Grimsby, but now living in the city centre uses online dating but still feels there might be a stigma attached to the concept.
"If I met someone online, it wouldn't bother me, but I'd probably lie about how we first met."
But despite his willingness to use online dating tools, Stu insists it isn't perfect.
"You can know a lot about someone online without really knowing them as a person."
Ernest Clark, 37, a visiting PhD student from St Andrews, doesn't use online dating sites and is worried about the safety of others who do use them.
"It bothers me when I know other people who have met online – there's a tremendous capacity for deceit.
"You can lie to someone face-to-face but not to the same extent."
Madeleine Spink, a recent graduate from Macclesfield has never considered using online dating.
The 21-year-old told said: "I find it a bit weird marketing yourself. My friend does it and puts his height two-inches bigger than he actually is to try and attract more people."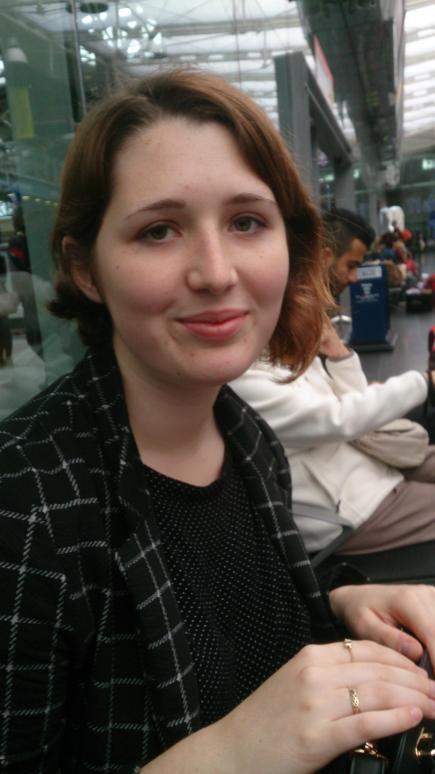 SIZE MATTERS: Madeleine Spink is worried that people can lie online
James Fullerton, 20, a student from Leigh, has used online dating apps but isn't too serious about meeting someone through them.
"I had Tinder but as more of an ego boost that actually as a way to meet people.
"If I'm 30, sad and single, I'd consider online dating but not right now."
Jason Barker, 47, an IT technician from Stockport is married so hasn't used online dating, but doesn't have a problem with it in principle.
"It can break down a lot of the problems you might have meeting someone in person.
"As long as they're being truthful, you can find out more about them and make the whole process more successful."
Main image courtesy of Sonia Belviso, with thanks